This year's election for mayor and City-County Council isn't the only campaign people in Indianapolis are talking about.
An increasing amount of discussion is being raised in the local faith community about "The Love Campaign," a weekly radio program sponsored by the House of God Church.
Many local churches have radio programs, but "The Love Campaign" distinguishes itself by placing a special emphasis on relationships and provocative topics discussed by both Christians and the community at large.
"The Love Campaign' is a show that talks about life and love from a pastor's perspective," said Clary Butler, pastor of the House of God Church. "We cover a myriad of things, from relationships to current affairs and what's going on now."
Butler, an attorney and ordained minister, who established the House of God Church three years ago, appears on the show with fellow hosts Elton Amos and Tammy Robinson. It airs every Monday evening at 9 p.m. on WJCF-FM Radio (88.1), and is simulcast by 12 radio stations around the state and broadcasts over the Internet.
Butler explained that love was chosen as the theme of the program because it is such a crucial element in relationships, whether they involve marriage partners, family, friends, other church members and even God.
"As we approach Valentine's Day, it is important to remember that love conquers all," Butler stated. "Love is the greatest influence in the world. The Bible says that God is love, so if you're ever trying to put your hand around the essence of God, then just experience love, because that's what he is all about."
He added that God gave specific directives in the Old Testament, but that the greatest commandment is to love him and "love your neighbor" the same way you love yourself.
"The Love Campaign" features a variety of special guests, some of whom welcome questions and comments from listeners during the live show.
"We have done some incredible broadcasts with some great guests," Butler said.
Among those who have been featured on "The Love Campaign" include Juanita Bynum, who held a candid discussion about her national ministry and experience with domestic violence during Domestic Abuse Awareness Month, and Jamal Harrison Bryant, a popular mega church pastor from Baltimore who spoke openly about what he learned from his infidelity and recent divorce.
"He was the youngest pastor in the country to have a church that size, was driving a Bentley and was doing well until he was overwhelmed with temptation," Butler said. "He rebuilt himself, wrote a book about his experience and was open and honest about it when he was with us. We've had some great shows."
During her visit to Indianapolis in December, current Miss America Caressa Cameron appeared on the program during World AIDS Day to discuss how HIV/AIDS has impacted her own family and its effect on minorities.
Other guests have included mayoral candidate Melina Kennedy, who appeared last month following an Arizona shooting that wounded Congresswoman Gabrielle Giffords, and spoke about how the trials of life affect those who are in public office.
During an upcoming show Pastor E. Dewey Smith of the Georgia based Greater Travelers Rest Baptist Church, who has been featured on CNN, will appear on "The Love Campaign" to speak on pastoral development and how successful ministers can avoid succumbing to arrogance and temptation.
When it comes to addressing the concerns of listeners, Butler offered a sample of advice he gives to listeners with common questions. He was asked what Christian singles, especially those who have (for whatever reason) been single for a long time, remember as Valentine's Day approaches.
"There is a purpose in everything," Butler noted. "If our lives are to be led by God, and our steps ordered by God, then there's a purpose in the single season."
Butler was approaching 30 when he got married to his wife, Monique, a childhood friend he became reacquainted with after several years.
"When I was single, sometimes I took for granted the fact that it was a time of preparation, and the time to really connect one on one with God," he said. "Look at being single as an opportunity to prepare to be a great husband or wife so that you can contribute to the marriage, get your finances in order, be solid spiritually, be a good friend and supporter."
Butler added that even if someone gets married in his 30s, if he lives to the average life expectancy of the mid-70s, he will spend more of his life married than single.
"So, don't take for granted those single years, because there's so many things God wants to do to you, with you, and for you during that time," said Butler. "I think too many times we are just looking for a mate or the next date and that's fine, but understand that there also is a purpose for the singleness."
For more information about The Love Campaign, visit thelovecampaign.net, or call (317) 462-9523.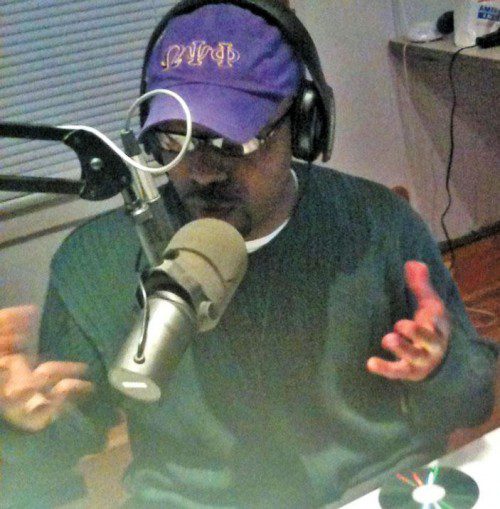 'The Love Campaign'