The Indiana Fever concluded the 2023 WNBA regular season with a win against the Minnesota Lynx, 87-72, Sept. 10. Despite nearly 65,000 people attending the Indianapolis Colts home-opener around the corner at Lucas Oil Stadium at the same time, thousands of Fever fanatics attended Gainbridge Fieldhouse for one final hurrah.
"Minnesota needed that game for the standings," Head Coach of the Indiana Fever Christie Sides said in an end-of-season recap Sept. 12. "The only thing we were playing for was pride."
The Indiana Fever finished the 2023 regular season 13-27. Historically, the number of wins amassed by the Indiana Fever this season is more wins than the previous two seasons combined: 5-31 in 2021 and 6-26 in 2022.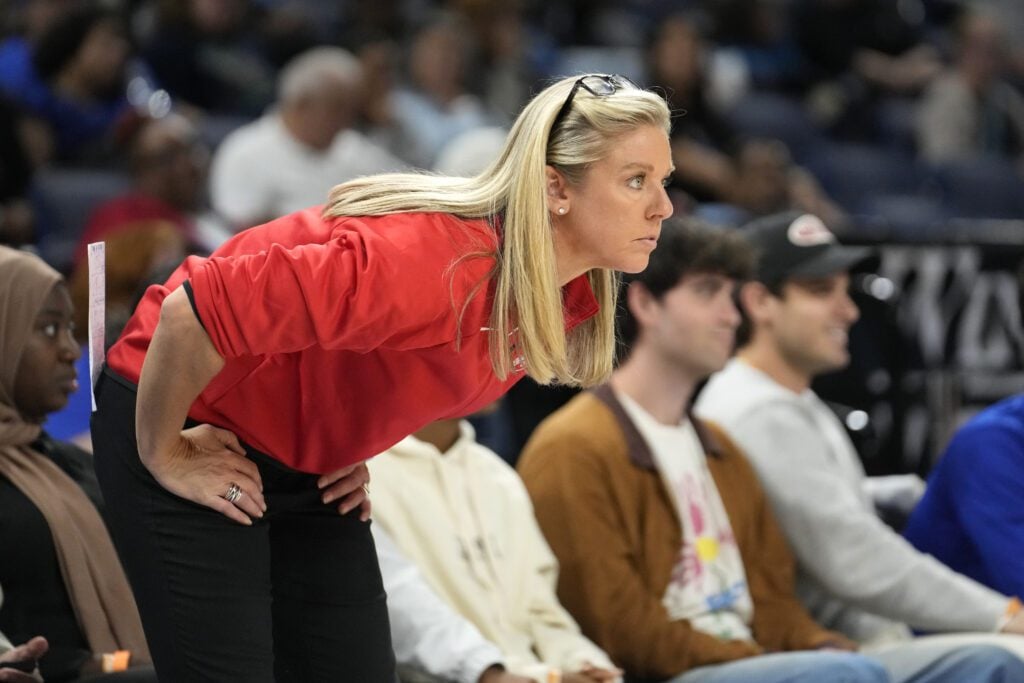 According to Indiana Fever General Manager Lin Dunn, everything witnessed by fans this season is a part of a larger blueprint.
"This is year two of my plan, and we are on track," Dunn said. "We achieved every goal we had for ourselves."
She went on to note the many accomplishments achieved by the Fever this season, including Fever all-star center Aliyah Boston winning AP Rookie of the Year and rookie guard Grace Berger being included on the AP All-Rookie Team.
Sides asserted that Boston "earned" her AP Rookie of the Year Award with her stellar and consistent play throughout the season. She also commended Berger for her work ethic throughout the year.
Sides offered further praises when speaking about Boston's historic season: "She blew my expectations [away]. She doesn't want to disappoint," Sides said.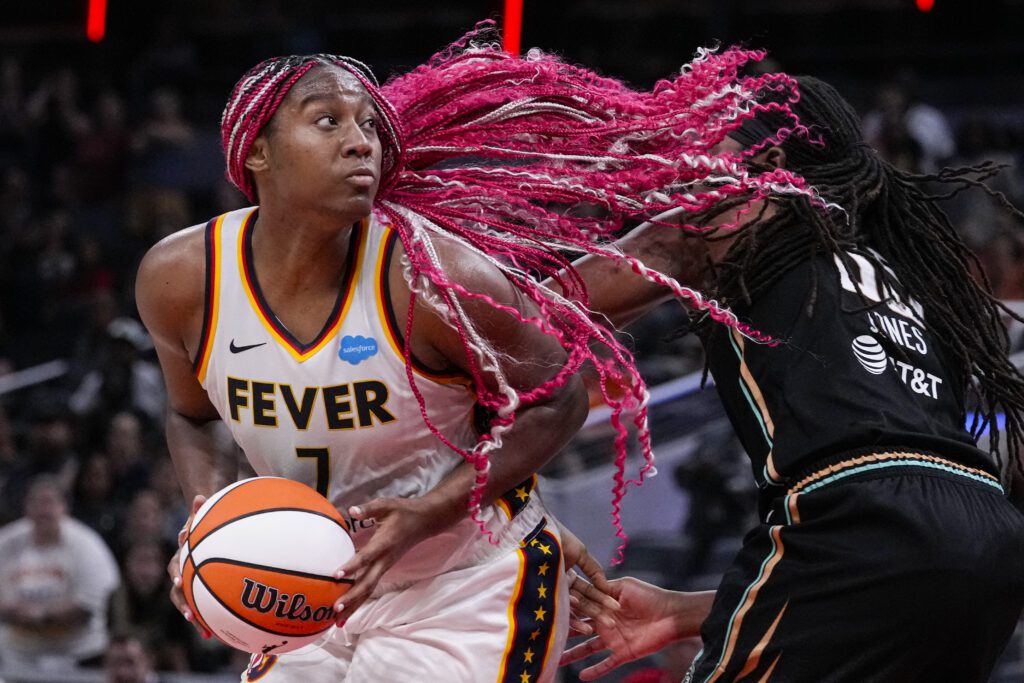 Coach Sides also offered praise for her 3rd rookie Victaria Saxton, commending her work ethic and positive body language during every game.
In addition to Boston and Berger's achievements, for the first time in her six-year career, Fever guard Kelsey Mitchell was named a 2023 WNBA All-Star. Mitchell also participated in the 2023 WNBA All-Star Three-Point Contest.
Fever forward NaLyssa Smith, who many fans believe was snubbed by the voters for the 2023 WNBA All-Stars, also had a historic season.
Smith finished the 2023 season with 13 double-doubles, surpassing Teaira McCowan and Fever legend Tamika Catchings for the most double-doubles in a single season. Boston finished the season right behind Smith with eleven double-doubles.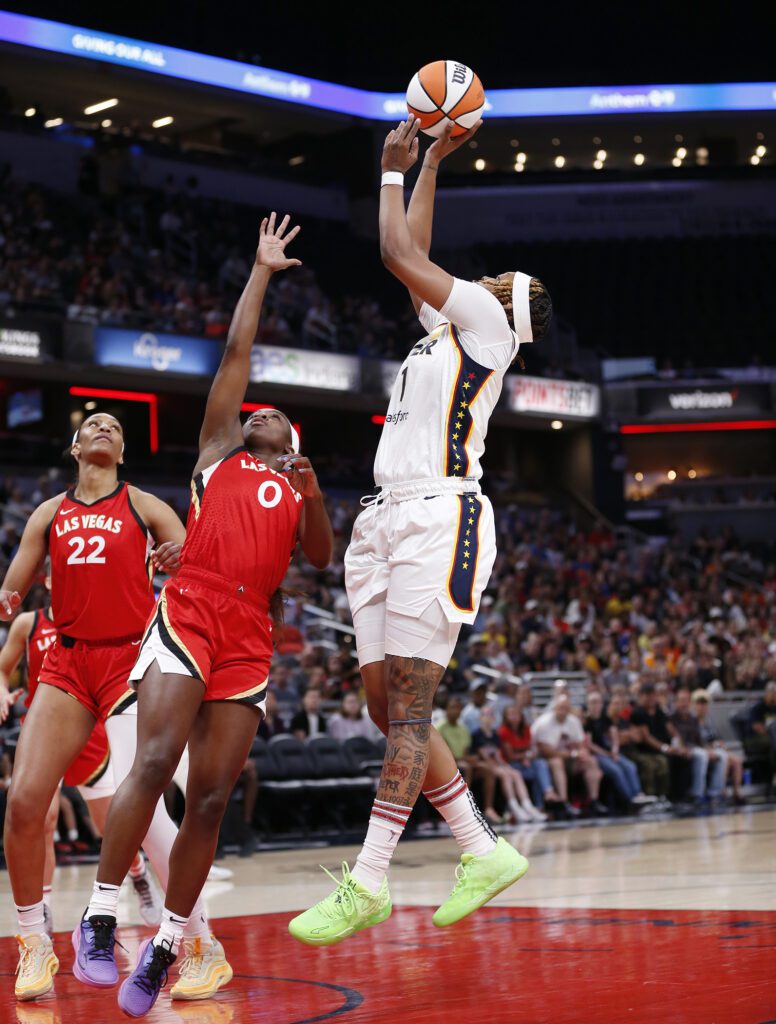 "Breanna Stewart is good, but we have a good team too. Smith, Boston, Mitchell … we can make some noise with them," said Paul Person, Fever fan and Indy resident.
Despite being in the running for the No. 1 to No. 3 pick in the 2024 WNBA Draft, Lin Dunn believes her squad is nearly ready to compete for a playoff spot as early as next season. Dunn even emphasized the chances of obtaining a player like Angel Reese or Caitlin Clark in next year's draft, which would help her achieve this goal.
"If we were to take Caitlin Clark with the first pick, we'd be having people from Iowa moving to Indiana and Indianapolis," Dunn said. "We don't even know if she's coming out [of college] next year."
During the offseason, Dunn wants to focus on increasing the depth and positive culture surrounding the Indiana Fever.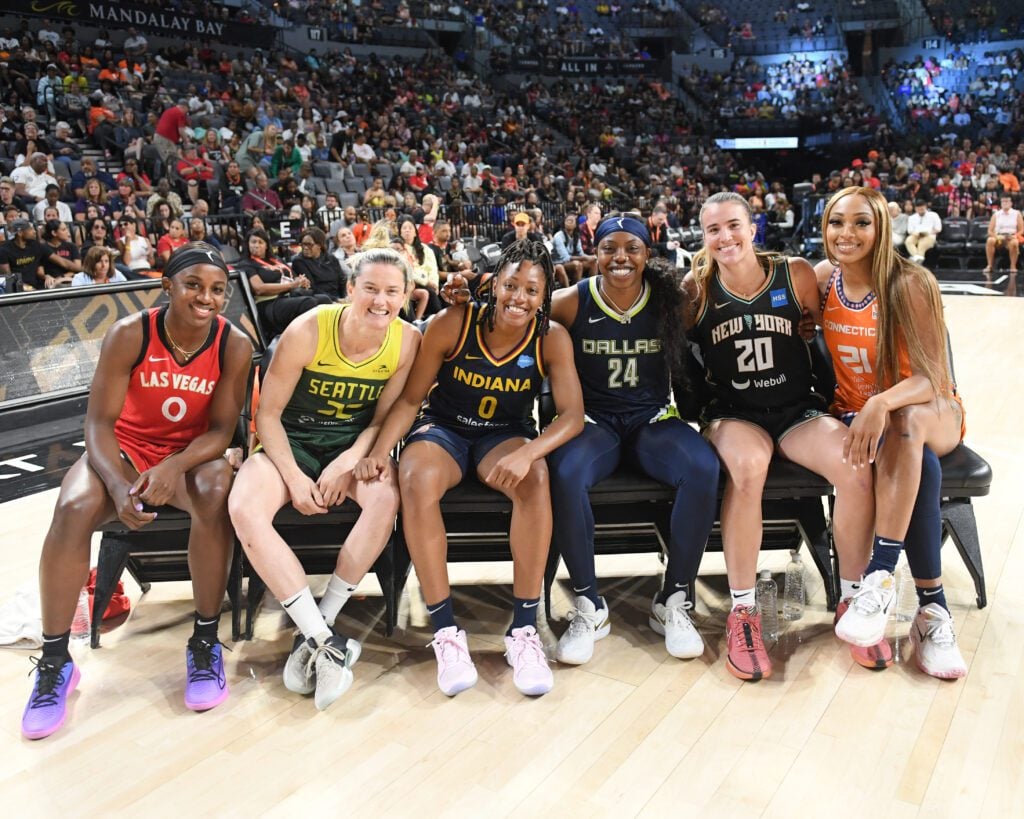 "I want to bring in great people who happen to be good [basketball] players," Dunn said. "Our big three [Mitchell, Smith and Boston] have to come back better. We are leading the league in fouls. We are the foul queens! I don't want [us] to be the foul queens. [We] have to get better, have to get deeper. We are still building depth, quality depth."
Dunn also wants to secure another shooter on the perimeter and backup power forward in this year's free agency.
Sides echoed Dunn's goals in a statement on the future of the Indiana Fever.
"We're not talking anything else than championships and playoffs," Sides said. "We're not talking about anything else but playoffs."
---
Contact multi-media staff writer Noral Parham III at 317-762-7846 or via email at noralp@indyrecorder.com. Follow him on Twitter @NoralParham. For more 2023 Indiana Fever season coverage, click here.