As Indiana teenager Arthur L. Carter stood in line waiting to go through the Army enlistment process, a stranger approached and asked if he had thought about joining the U.S. Army Air Forces.
The attack on Pearl Harbor had occurred on Carter's 19th birthday – Dec. 7, 1941 – just weeks earlier. Patriotism among all was high. The nation was at war. The stranger was a sergeant recruiting African-American men for a government experiment.
"He said, 'You look like you might make a good pilot,' and then he took me into the Army Air Forces office at the old K of C Building in downtown Indianapolis," Carter said.
"That's how I became a cadet in the black air force." Carter served three years with the Tuskegee Airmen, from October 1942 until the end of World War II.
The Tuskegee Airmen were American's first African American aviators, an intentional effort to break the racial barrier. Carter and 12 other black Indianapolis residents were among the 30 black aviators from Indiana. The 13 were all graduates of Crispus Attucks High School. Sixty-eight Tuskegee Airmen were killed during the war; 32 became prisoners of war. For Carter, it was the experience of a lifetime.
"It was a wonderful three years," said Carter, 91, who leads an active life at Allisonville Meadows Assisted Living. The overwhelming opinion of that era was blacks did not have the intelligence to be pilots. After unrelenting pressure from civil rights organizations, the Tuskegee Airmen became the 332nd Fighter Group and the 477th Bombardment Group.
The pilots were trained in Alabama at Tuskegee Army Air Field at Tuskegee University, which was founded by Booker T. Washington, and at Moton Field 10 miles away. From 1941 to 1946, more than 1,000 black pilots were trained. Many did not make the cut to fly. Those who did distinguished this effort. Tuskegee Airmen received three Presidential Unit Citations, 50 Distinguished Flying Crosses and eight Purple Hearts.
Carter said he washed out twice attempting landings. The first time the plane did a ground loop, he was hospitalized for 10 days, but once he had healed, he was sent back into an aircraft. He washed out again, and this time was assigned to be an aircraft engineer. He also worked in the offices because he knew how to type, he said.
After discharge, Carter was disappointed to find race relations relatively unchanged outside the military. Inside, the men who became officers were not allowed to serve over white enlistees. Carter returned to the wife he had married before going to Tuskegee and to Indiana University, where he majored in accounting. The couple had four children: Lennie Carter, Arthur Jr., Dr. John Dale Carter and Mary Ann Dickerson. A fifth child, a son, died in infancy, he said.
Carter worked as a tax accountant for the Internal Revenue Service and the General Accounting Office. He also operated his own accounting practice and the popular Twilight Travel Agency. He was also Controller for the Indianapolis Recorder Newspaper. Carter was active in several civic groups. He was an honored member and leader of Kappa Alpha Psi fraternity and Boy Scouts of America, from which he received the Silver Beaver Award for his 27 years of service to Scouting.
Former Gov. Evan Bayh made Carter a Sagamore of the Wabash, a tribute given by Indiana governors to individuals for service to the state and nation. Former Gov. Mitch Daniels conferred the Governor's Award for Military Service. Carter's other awards included the Congressional Gold Medal and Kappa Alpha Psi's Laurel Wreath Award. Three years after Carter was discharged from the Army Air Forces (which became the U.S. Air Force in 1947), President Harry Truman issued Executive Order 9981.
This order directed equality of treatment and opportunity in all of the armed forces, which in time led to the end of racial segregation in the U.S. military. In 1998, Congress authorized $29 million for the Tuskegee Airmen National Historic Site at Tuskegee University. To date, less than $4 million has actually been appropriated.
Eunice Trotter is the former owner and publisher of The Indianapolis Recorder and a writer at American Senior Communities.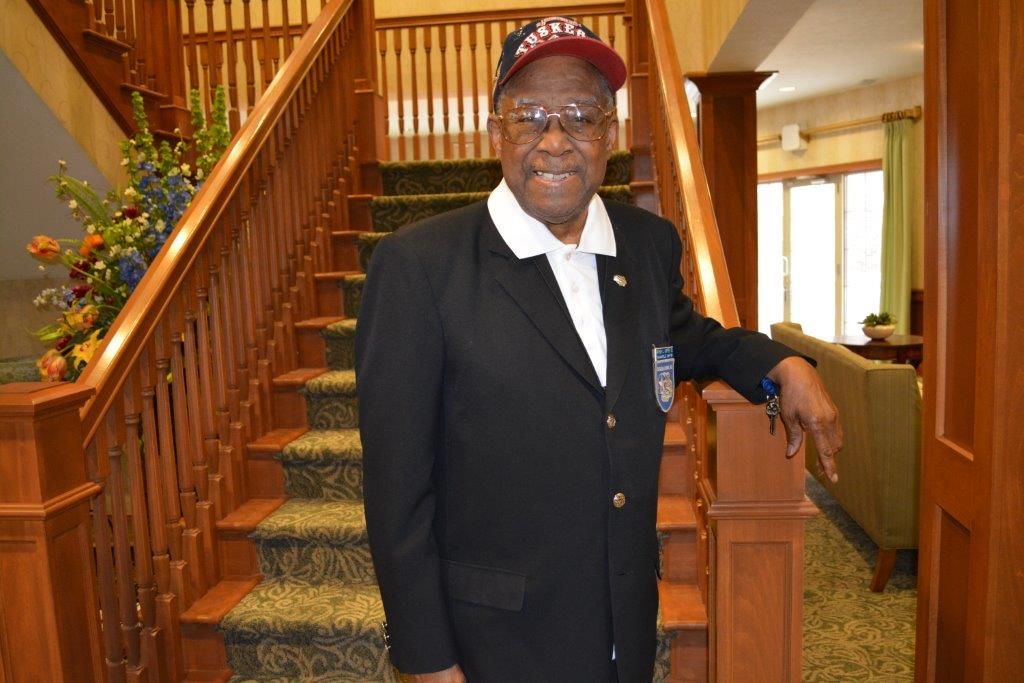 Arthur Carter