Received by Newsfinder from AP
Jan 04 2011, 16:12 Eastern Time
---
Editors Note  With BC-US—Prepaid Card-Radio Host 
Photo Advisory  NYBZ148 
Celebrities endorsing financial services can be a touchy subject.
But hip-hop mogul Russell Simmons says he introduced his prepaid RushCard in 2003 to serve those locked out of banking services.
On Tuesday, syndicated radio host Tom Joyner ventured into the prepaid market as well with his Reach card. Joyner says the card will resonate with his predominantly African American listeners, who are more likely to avoid traditional bank accounts.
Prepaid cards in general have been criticized for the fees they charge. The industry is still relatively young and there's great variance in the fees users will encounter.
Joyner's card charges three fees: a $9.95 activation fee, a $8.95 monthly fee and a $2.50 ATM withdrawal fee.
With the RushCard, users pay between $3.95 and $14.95 to activate the card depending on the selected design. After that, here's a look at some of the additional costs:
Pay-As-You-Go Plan: $1 per transaction, capped at $10 a month
ATM balance inquiry: 50 cents
ATM withdrawal: Two free each month. $2.50 for each withdrawal thereafter
Paper statement: $1
Bill pay enrollment: $2
Bill payment: $1
Replacement card: $3.95
Monthly Plan: $9.95 a month for unlimited transactions
ATM balance inquiry: 50 cents
ATM withdrawal: $1.95
Paper statement: $1
Bill pay enrollment: $2
Bill payment: $1
Replacement card: $3.95
AP-WS-01-04-11 1612EST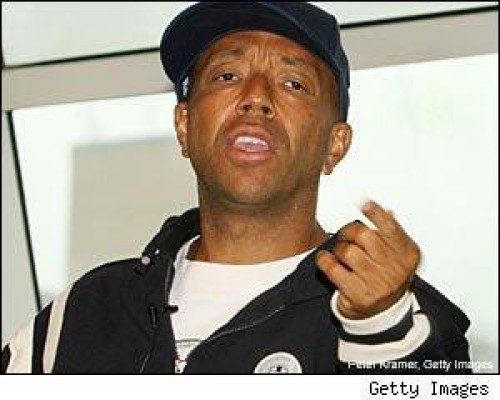 Russell Simmons