Much of today's music draws inspiration from other genres such as rock and R&B, which gained their roots from the blues. Categorizing these sounds has made it easy to identify genres, however some believe these groupings have created artistic barriers.
The Indiana Minority Business Magazine and Daddy Real Entertainment are working to tear down these divisive walls by creating an avenue that hopes to intermingle and enlighten music lovers.
The Diversity Music Fest: One Mic, One Sound will be June 11 at the Indiana State Fairground's Blue Ribbon Pavilion.
"Ray Charles was well-known for mixing stuff together," said Vincent Howard, music director of Blue Soul Band.
Music genres are very much interconnected and the Blue Soul Band is a good reflection of that by providing a good blend of R&B, jazz and soul music for their fans.
"We like to mix up our show to keep everybody on their toes," said Howard.
He said that every member of the band is dynamic and when you add them all together, it creates a full, powerful sound.
Deaon Smith, Renee King and Temica Moore are the group's vocalists; Lee Walker is on bass; Randall Gilbert, guitarist; Byron Hobbs, drums; Leonard Hiser, percussion; and James Briscoe, saxophone. Howard plays the keyboards.
Whether it's Aretha Franklin, Chrisette Michele, Lena Horne, Earth Wind and Fire or original tracks, the Blue Soul Band attacks every performance with vigor and heart.
Historically, R&B music was known as "Black music" but Howard believes diverse audiences are accepting, listening to and gaining much success from this emotional form of music.
"You'll hear a group and then when you go to see them, you thought they were Black! It's that influence…that essence that comes through. Times have changed and R&B is reaching a lot of different people and I welcome it. R&B belongs to everybody," said Howard. "If it's from the soul you're going to feel it, no matter what genre it is."
Fans can expect to hear the Blue Soul Band do a 20-minute medley of R&B hits during the Diversity Music Fest.
Like Blue Soul Band, local rockers, Remedy, also use different sounds to get their fans dancing.
Remedy was formed about a year ago and has been a highly anticipated and sought after band.
"I remember that we had shows booked before we even had a name for the band," said Eddie Bultman, the band's guitarist.
Other band members include: Anna Martinez, vocals; Jeff Stroup, keyboard; Mark Diers, lead guitar; Scott Stackhouse, drums; and Shawn Flora, bass guitar. Each band member lends their vocals to their music which is described as "power pop rock" with some R&B flourishes, a dose of country rock here and there and a sprinkle of dance and funk.
Diers said that the band prides itself on song selection and solid musicianship. Bultman added that Remedy has been playing music most of their lives. They truly enjoy music and the devotion to their craft shines through every band member on stage.
Remedy is excited to be a part of the Diversity Music Fest and believe that rock music is the epitome of diversity.
"Rock is a very diverse genre in itself. You have styles from artists such as Santana, Hendrix, Prince, and The Rolling Stones just to name a few. These performers have influenced many of the new acts that you hear today," said Bultman.
You can catch Remedy at local establishments such as Mickey's Irish Pub and That Place on Indy's Southside. For more information or a list of their current schedule, visit www.remedyindy.com.
Remedy and the Blue Soul Band will be among seven exciting acts scheduled to perform, each representing a different type of music.
The Diversity Music Fest is being held by Indiana Minority Business Magazine (IMBM), and is sponsored by Daddy Real Entertainment.
This article is part of a series about artists who will perform during the Diversity Music Fest. Each week, the Indianapolis Recorder will feature in-depth profiles about each artist to give readers a glimpse into what the event is all about – inclusion. For more information, call (317) 924-5143 or visit www.indianapolisrecorder.com.
The Diversity Music Fest
• See Remedyœ and Blue Soul Band† on Saturday, June 11 in the Blue Ribbon Pavilion at the Indiana State Fairgrounds, 1202 E. 38th St.
• Doors open at 5 p.m.; the concert begins at 6 p.m.
• Admission is $11 general price, $26 for VIP seating and $6 for active duty members of the military.
• Tickets are available at the Indianapolis Recorder office, 2901 N. Tacoma Ave., and Ticketmaster.com.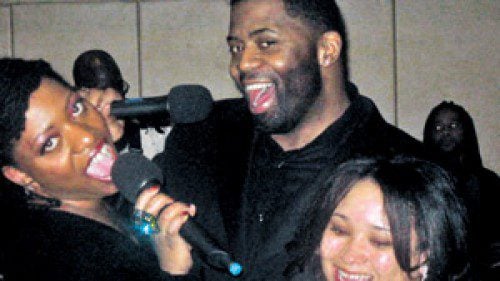 Blue Soul Band