When many people think of art, "Mona Lisa" by Leonardo da Vinci may come to mind or even "The Starry Night" by Vincent van Gogh. But what about "Float Like A Butterfly Sting Like A Bee" by Muhammad Ali or busts of noted members of the Negro Baseball League and noted Olympians in their old age created by Daniel Edwards?
"There's a museum down in Florida with mostly religious paintings and there's a painting of an early version of a soccer game," laughs Ann Rein. "If you go through museums, you'll see sports hidden all around."
Sports art is an irrefutable medium that has contributed some of the most intricate, captivating and vivid pieces the arts world has seen. Local sports fans have the luxury of seeing these art pieces at the National Art Museum of Sport (NAMOS) located at University Place at Indiana University-Purdue University Indianapolis, 850 W. Michigan St.
"Through permanent and special exhibits, these collections evoke the excitement and variety of a sporting life allowing sportsmen and fans alike to thrill at the passions such a collection can stir," said Elizabeth Varner, executive director of the museum.
NAMOS was created more than 50 years ago by a squash player in New York and over time has collected more than 900 pieces representing sports such as basketball, boxing, golf, baseball and tennis including about 34 press photographs of Jackie Robinson's first year with the Brooklyn Dodgers.
The museum showcases art pieces from artists around the country, but in honor of 125 consecutive years of professional baseball in Indianapolis, they are exhibiting more than 45 works of baseball art from its permanent collection.
Furthermore, winning entries in the Jerry Malloy Negro League Conference art competition "Black Baseball Heroes" will be exhibited.
The competition was conducted by the Negro Leagues Committee of the Society of American Baseball Research, which sponsors the Jerry Malloy Conference on Negro Baseball.
The goal of this juried art competition is to encourage new and established artists in pursuing artistic works that honor and celebrate the world of Negro leagues in all facets.
During this exhibit, which will be on display until Oct. 7, art lovers and those who wish to pay homage to Negro League greats can expect to see "Smokey Joe Williams" by Bill Cormalis Jr., "Willie 8/15/54" by Bernie Hubert and "Baseball Legs" by Seline Warrington, among other works of art.
"The art is another way of giving recognition to the players of the past who faced many challenges and obstacles to be able to play the game they loved. This is another opportunity to give their story a chance to be told in ways that celebrate what they achieved," said Dr. Leslie Heaphy, executive committee of the Negro League Art Competition.
Furthermore Varner believes the special Negro League exhibit revives players' stories and showcases their talents – talents that were not always recognized as valid or dynamic.
Not only are the art pieces commanding and alluring, seeing them is said to be a great way to connect with a piece of Black history that brings to life some of the men and women involved in the sport of baseball.
For more information, call (317) 274-3627 or visit www.namos.iupui.edu.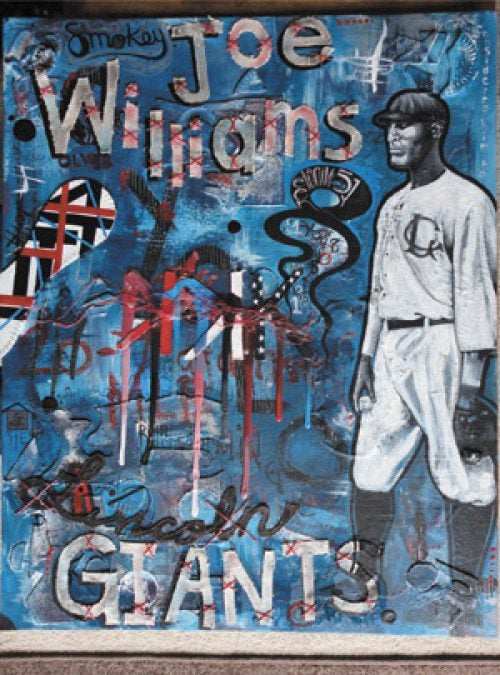 Professional Category winner "Smokey Joe Williams" by Bill Cormalis Jr.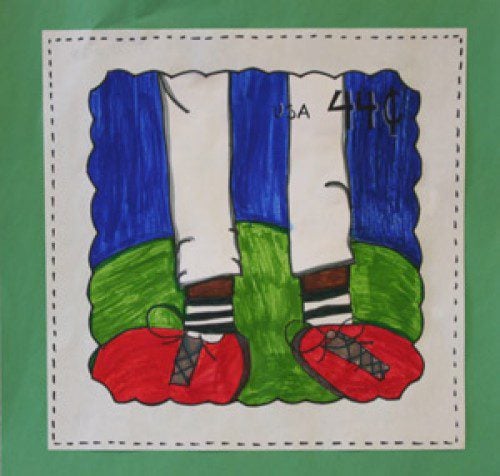 Youth Category winner "Baseball Legs" by Seline Warrington