The Harrison Center for the Arts, a community-based nonprofit organization, announces plans for the inaugural PreEnactIndy on 
Saturday, Oct. 7
 from 
10 a.m. to 5 p.m.
 A first of its kind, the collaborative preenactment theater event will span three city blocks and envision through interactive performances, what a neighborhood OUGHT to be – just, equitable and economically vibrant. In partnership with 13 local professional theater groups, nearly two dozen neighborhood partners and performing arts educators, organizers will transform and bring to life a section of the Monon 16 neighborhood in Indianapolis for a public event that gives attendees fully-immersive experiences of the active, healthy and well-designed neighborhood the area deserves.
The interactive program will bring together over 100 professional theater actors, artists and designers to honor and celebrate the rich history of this tight-knit, predominantly African American community by transforming vacant lots and buildings, existing businesses, street lanes and sidewalks into one massive stage. The production, directed by The Sapphire Theatre Company, will engage the performing arts to produce a grass-roots, community-connected experience of revitalization in live time. Temporary facades built by set designers will rise on vacant lots, abandoned buildings will be spruced up and throughout the day, live performances will illustrate to attendees scenarios of a thriving, inclusive and diverse community. A handful of structures are semi-permanent and will remain on display for the community to enjoy following the event.
"PreEnactIndy allows us to use arts and culture to tell the story of this urban neighborhood and plant the seed to imagine, TOGETHER, what this neighborhood could be," said Joanna Taft, executive director of the Harrison Center for the Arts and producer of PreEnactIndy. "Revitalizing neighborhoods in an inclusive way creates healthier, more vibrant communities which benefit cities as a whole and we hope this event helps spur creative neighborhood development across our country."
Highlights of PreEnactIndy will include:
Beckwith Commons & Treehouse Stage – A community park honoring neighborhood resident Frank Beckwith, the first African American to run in an American Presidential Primary in 1960. The featured Treehouse Stage is an outdoor venue encouraging people to gather for conversation, music, performances and other community-building activities
30th Anniversary Celebration – Re-commitment ceremony and outdoor reception
Brother Nature Market – Locally-focused farmers-style market featuring fresh produce, artisan goods and services such as landscape & garden design and grocery delivery
Art Wall Bike Station – Artistic Wall with slats and window units to park bikes and use as work and/or charging station
Welcome Center & Hip Hoperetta Tour Station – Pick up info and headsets right off of the Monon!
Club Monon – 30-minute showcase celebration of jazz and blues songs
Dunbar Library & History Center – Sharing, celebrating and collecting the history of the area in the historic location of Dunbar Library, the first African American branch of The Indianapolis Public Library.
The DREAM Cultural Community Center – Programs and performances that promote and preserve this part of Indy's culture and community, with a design that pays homage to The Dream, a beautiful African American movie theatre in the area long ago.
Monon Barbershop – Friendly neighborhood Barber Shop for stories, stylin' and socializing
Shoe Shines & Stories – Attendees can get their shoes shined and learn at the same time
East Side Variety – Penny candy and variety shop
Middle of the Road Café – Seating and socializing in the streets, imagining a slower and kinder community
"PreEnactIndy is giving professional theater artists the opportunity to come together, not only to create an impactful theatrical experience, but to serve and support the betterment of our community—it's Performing Arts with purpose!" said Bonnie Mill, artistic director of The Sapphire Theatre Company and director of PreEnactIndy.
PreEnactIndy will be held, rain or shine, on Saturday, October 7, 2017 from 10 a.m. to 5 p.m. on three blocks of 16th Street from the Monon Trail to Dr. Andrew J. Brown Avenue in Indianapolis. The event is free and open to the public. Food and art will be available for purchase and more information, plus maps and schedules, can be found at www.preenactment.org.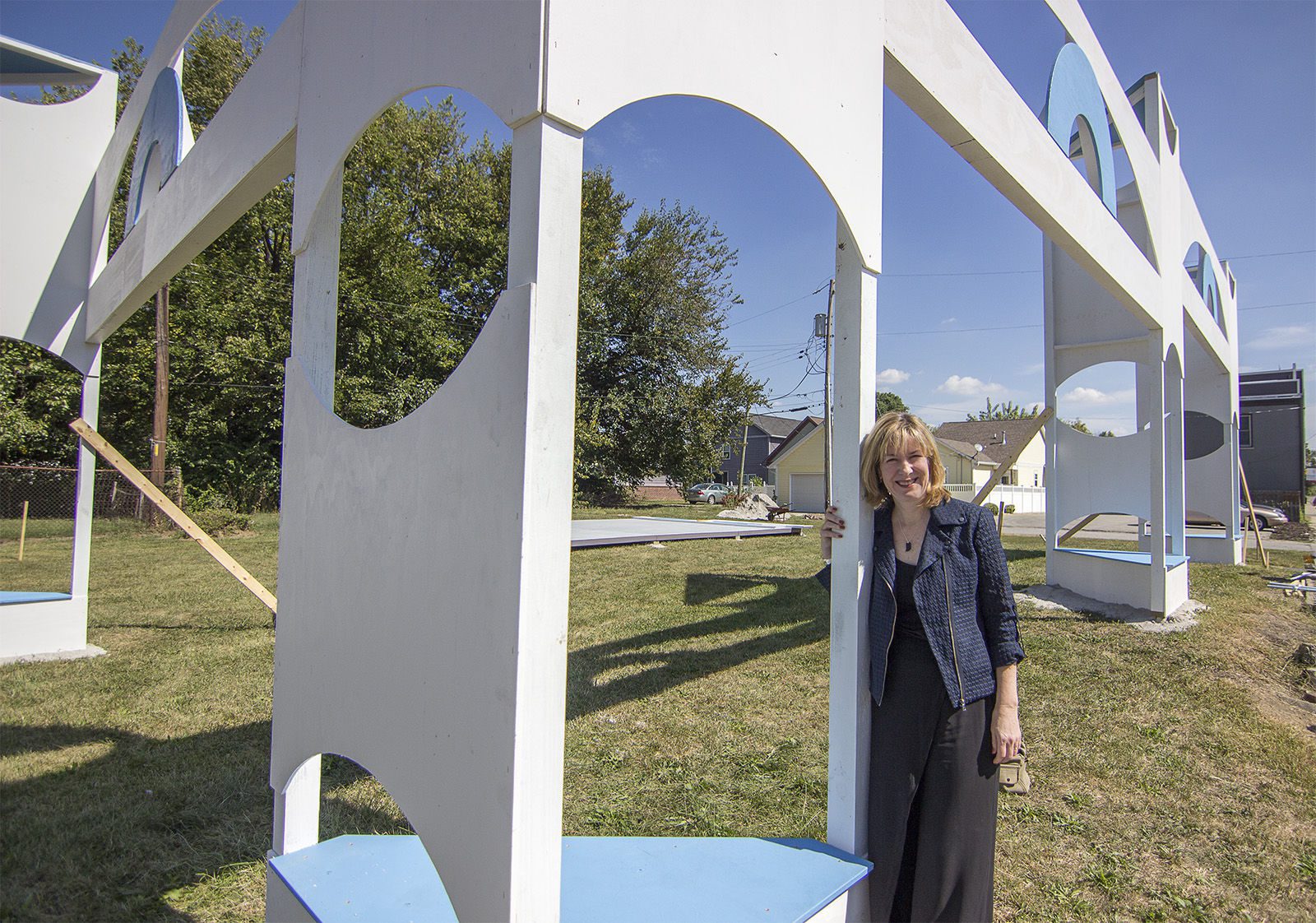 Joanna Taft