British Columbia's Scott Hargrove visited the Riley Hospital for Children at Indiana University Health on Thursday, May 22nd. Scott was there to meet and greet pediatric patients at the hospital to hand-out miniature racing car keepsakes; sign autographs, and pose for photos with the children and youth he meets.
Canadian Scott Hargrove, 19, is British Columbia's youngest and only open wheel driver competing in the Mazda Road to Indy driver development series. Scott clinched the 2013 Cooper Tires USF2000 Championship title in the final race weekend at the Grand Prix of Houston. Driving #38 Cape Motorsports with Wayne Taylor Racing, Scott maintained his points lead for the championship throughout the entire 14 race season by capturing four wins, nine podiums, five fastest race laps and six poles.
Scott Hargrove is now positioned to climb the ladder to the second rung in the Mazda Road to Indy: the Pro Mazda Championship, which he will compete in for the 2014 season. In March 2014, Scott raced in the 2014 Pro Mazda Championship presented by Cooper Tires for Cape Motorsports with Wayne Taylor Racing.
This was a return visit to the Indianapolis Grand Prix for Scott, where he reset the record books at "The Night Before the 500" in May 2013 at Lucas Oil Raceway in Indianapolis, Indiana, breaking the qualifying lap record while recording his 5th straight pole position. He also won the USF2000 races "On the Streets of St. Petersburg" in March 2013.
Scott Hargrove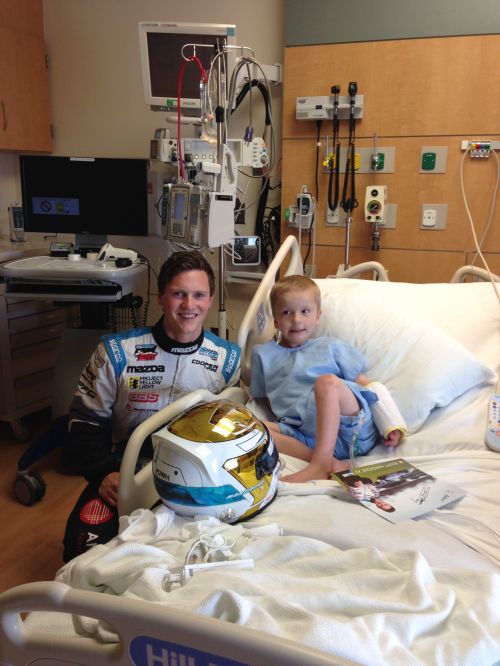 Scott Hargrove