My father was African American, and my biological mom was Korean and Japanese.
I spent two years at Seoul American High School in Seoul, South Korea on Yongsan Army
Base. At that time, I was 16 years old and hadn't seen my mom in eight years. I had lost a sense of being Korean. I learned many things during my time there.
In the U.S. we celebrate Thanksgiving in late November, whereas Korean thanksgiving, Chuseok, happens in late September. I also celebrate both the Lunar New Year, a Korean holiday, and Christmas.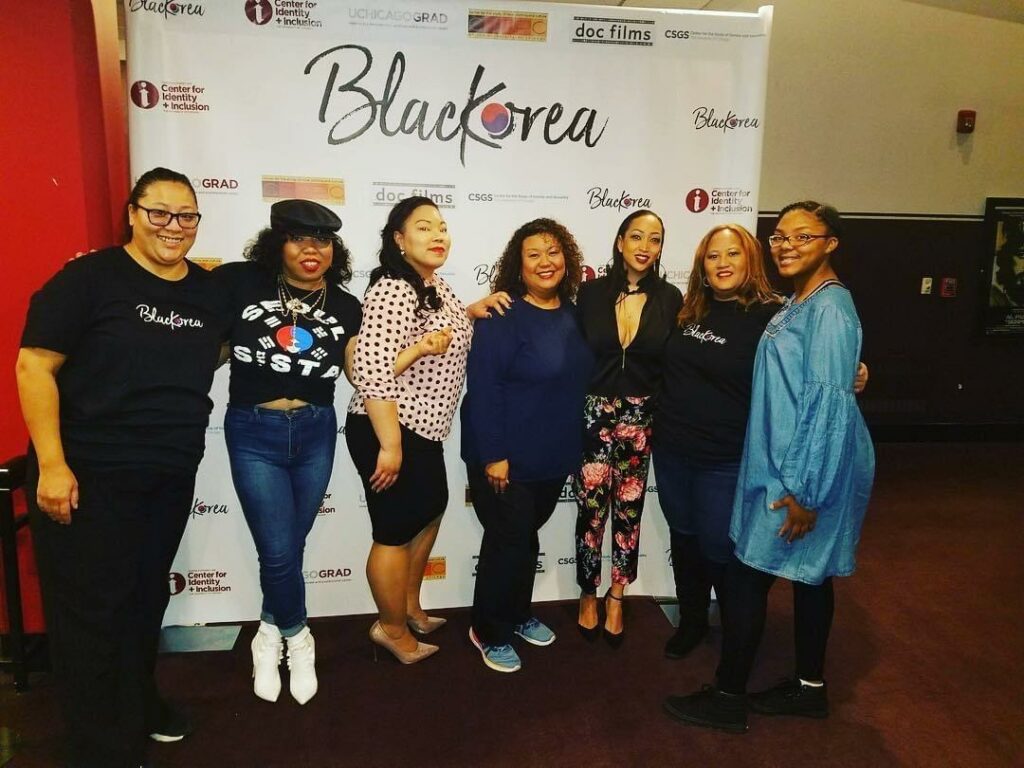 Baek-il is a Korean tradition that is celebrated 100 days after a baby is born. We celebrate this because in Korea long ago, childhood disease was common. Most babies would get diseases and die before their first birthday. If the baby was healthy on their 100th day, they would celebrate the baby. Living on the 100th day meant the baby would more likely make it to their first birthday.
We celebrate the first birthday with a game called Doljabi. Items are set in front of the baby.
Whatever the baby grabs symbolizes who they will become when they grow up.
A. Korean money pouch: a person with lots of luck.
B. Stethoscope: a person who will become a doctor.
C. Gavel: a person who becomes a lawyer
D. Medal with seal: a person with a high position in government.
E. Brush: a person who will become a famous artist.
G. Reels of thread/thimbles: a person with many talents.
I have passed a few traditions to my children. For example, every time you step into a house,
shoes are removed. Asian culture believes that your home is your sanctuary and peace, and
by doing this, you won't bring the weariness of the world into your home.
Entertainment is another cultural experience I am passing down to my children. I watch Korean dramas (K-drama) with my four children. K-dramas are actually Korean soap operas. Some classics are "Boys Over Flowers," "Secret Garden" and "Descendants of the Sun." K-Dramas are not just reserved for Asian consumption anymore. K-dramas can be a conversation starter with any race now. One final tradition I am passing down to my children is to always respect and value their elders. I enjoy teaching my kids the value of our Korean heritage.
Katina Simmons is a member a KB Butterflies, a group celebrating people of Black and Korean heritage. This piece is part of a four-part series in honor of Asian American Pacific Islander Heritage Month. To read the next part of the series, click here.