A newly renovated basketball court at the Scotts Branch Activity Center in Randallstown, Maryland, was dedicated to Angel Reese on July 17.
Reese, a native of Randallstown, led the Louisiana State University women's basketball team to a national championship in 2022.
Additionally, Reese was named an NCAA All-American and won the ESPY Award for Best Breakthrough Athlete of 2023.
The renaming of the court to the Angel Reese Court, which occurred in a ceremony that included the basketball star, her family and local officials, was well received. Reese shared why the dedication is such an inspiring gesture.
"I'm so grateful to have this court named after me," Reese said. "I hope that it inspires other young people to come out here and play basketball and to dream big."
A grant from the Randallstown Community Foundation funded the court's renovation. The foundation's Executive Director Kevin Hand said he was proud to support the project.
"We're thrilled to be able to dedicate this court to Angel Reese," Hand said. "She's an inspiration to our community, and we hope that this court will be a place where young people can come together and play basketball for years to come."
Reese offered words of encouragement to those who were in attendance at the event.
"I just want to tell you all to keep working hard and never give up on your dreams," Reese said. "If I can do it, you can do it too."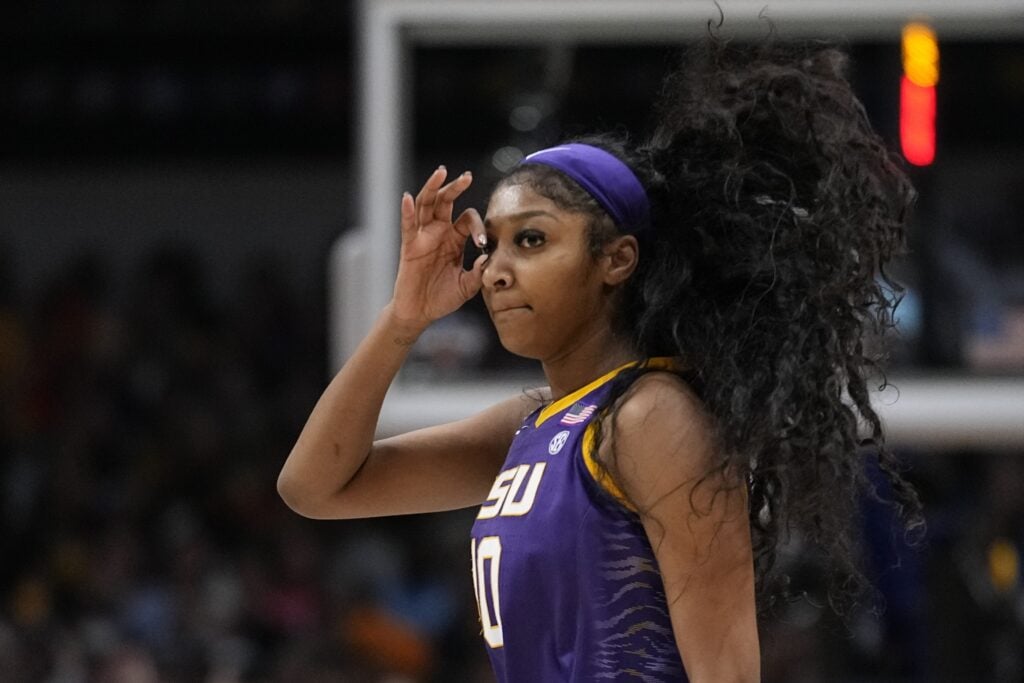 Overall, the Angel Reese Court is a fitting tribute to a young woman who achieved great success early in her basketball career. It is not only a dedicated space for aspiring basketball players but also a beacon of hope for anyone with larger-than-life dreams.
Contact multi-media staff writer Noral Parham III at (317)-762-7846 or via e-mail at noralp@indyrecorder.com. Follow him on Twitter @NoralParham.
---
For more heartwarming sports stories, click here!