Earlier this month, the board of directors of GEO Next Generation High School cut the ribbon to celebrate the official opening of Indy's newest high school on the eastside. The school, located at 4002 N. Franklin Road, serves students in grades 9-11 this year and will grow to serve 12th grade next year. 
Tanya Mckinzie, president of Indiana Black Expo, is the founding board chair for the school and major reason the school opened. In 2019, Mckinzie traveled to Gary, Indiana, to visit the highly successful 21st Century Charter School and witnessed more than 50% of the students going to real college courses at Ivy Tech, Indiana University Northwest and Purdue Northwest. She also met one of the alums who earned a full bachelor's degree at Purdue while attending 21st Century Charter School and at no cost to her. She returned convinced that Indy needs such a school, too.  She convinced the local nonprofit GEO Foundation to start a similar school here in Indianapolis.   
GEO Next Generation High School provides a launching pad to area high school students and immerses them in real college and career classes on area college campuses at no cost to them. The school pays for all the college tuition and textbooks and provides staff support and transportation. It has partnerships with IUPUI, Ivy Tech and Marian University. 
GEO Next Generation High School's sister school in Gary has a college and career readiness rating of 72.6%, beating the state average and many of the state's richest school districts. Students at 21st Century Charter School regularly earn full associate degrees, career certifications, and one even earned a full bachelor's degree from Purdue in 2017. 
"We are grateful to Indiana Black Expo and Ivy Tech for taking the lead on bringing this model to Indianapolis. Students are capable of doing so much more than traditional high school work these days," said Kelli Marshall, school leader for GEO Next Generation High School. "With the COVID-19 crisis facing us and everyone talking about the widening achievement gap, GEO Next Generation High School will provide students the opportunity to jump the gap, not close it. We provided our students the opportunity to take the entrance exam at Ivy Tech yesterday and 30% of our inaugural students passed the test. We began enrolling our students in college level two weeks ago." 
Marshall served as superintendent for the Tindley Network prior to taking over GEO Next Gen High School. The school opened to nearly 100 enrolled students and is expected to grow to 600 over the coming years. 
"As we continue to look at pathways for upward mobility in our city and state while narrowing the opportunity gap for children of color, innovative educational models like GEO Next Gen High School are critical," said Tanya Mckinzie, board president for GEO Next Gen. "I'm looking forward to working with GEO and Kelli Marshall, our school leader, to ensure our students' success." 
Students at Next Gen will earn at least six college credits this semester. The goal is for them to earn at least a full associate degree before graduating from high school.   
The school is currently providing in–person classes and it is still accepting students for this semester, too. Students can enroll today and start real college courses as soon as Sept. 8 and in mid-October. The school has partnerships with area schools, too, such as Paramount, Circle City Classic, Andrew J. Brown Academy and Avondale Meadows, that allow families with students in elementary, middle or high school to drop off all their students at one location and GEO Next Gen either picks them up or takes them to the appropriate locations. 
To consider enrolling in GEO Next Generation High School, check out the website.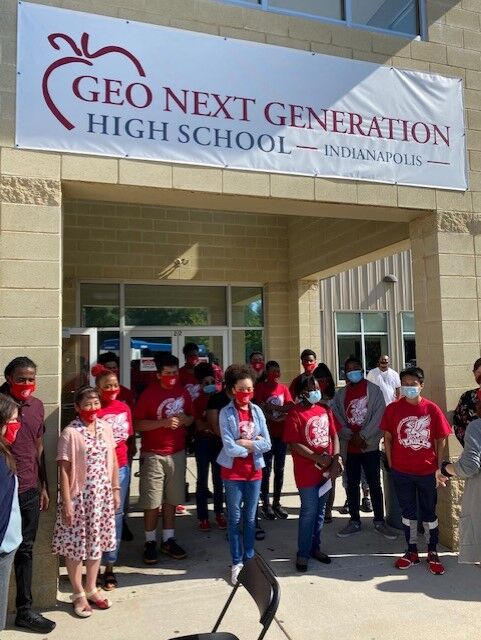 Students gather to celebrate the opening of GEO Next Generation High School. (Photo provided)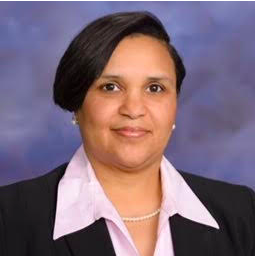 Kelli Marshall, school leader, GEO Next Generation High School. (Photo provided)