When Nicole Kearney opened Sip & Share Wines in 2016, she just offered at-home wine tastings. After expanding to online sales, Kearney developed the "7 Words" collection, offering a wide range of styles and flavors. During the COVID-19 pandemic, Sip & Share Wines continued to grow as other businesses closed their doors, thanks in part to virtual wine tastings hosted by Kearney. Now, Hoosiers can find the local, vegan wine on shelves for the first time at Total Wine and More Indianapolis.
Kearney spoke with Indianapolis Recorder about the expansion, changes in the industry and the company's next steps.
Indianapolis Recorder: How did the partnership with Total Wine and More Indianapolis get set up?
Nicole Kearney: We were contacted at the end of last year by Total Wine, the national chain, asking us if we wanted to put our wines in the store. They had just opened the Indianapolis store. So we met and spoke in January of this year, but the person who contacted us first left the company and they had a few other changes of the guard, so we were finally able to get everything set up. … Our wine hit the shelves Nov. 4.
IR: You opened your business in 2016; did you picture it expanding this fast?
NK: No … we've made tremendous strides, and that's because the community has been so supportive and gotten us where we are, and for that, we're so grateful.
IR: Wine is typically seen as a white, male industry. Do you think that's starting to change?
NK: Slowly, slowly. It has been dominated for a long time by old, white men, and slowly people are starting to see more Black and brown individuals in the industry.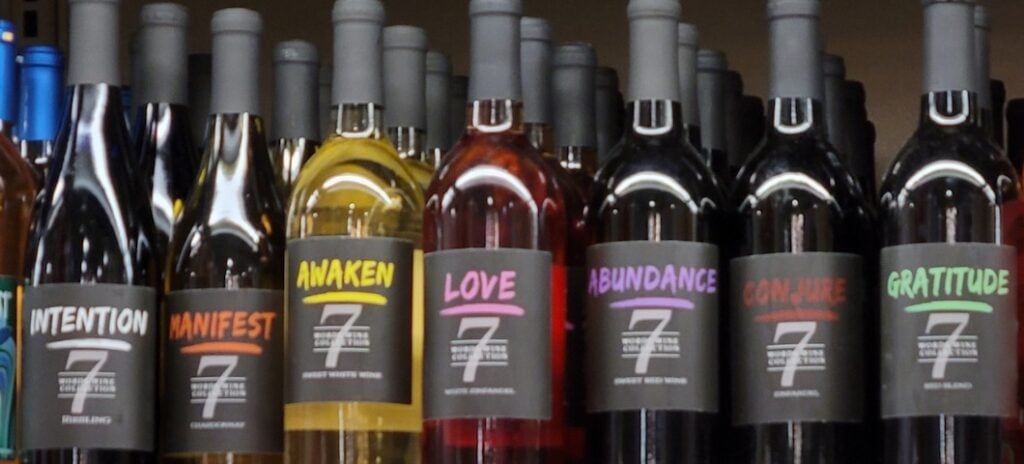 IR: What prompted that change?
NK: I think the visibility. If we go back and see George Floyd as the ultimate tipping point, there were about 100 Black winemakers at the point in time. People started seeing groups like Black Wine Professionals being put on a more national platform, and that gave way to people saying there are actually folks in the wine industry that don't look like the typical standards shown. … At [Sip & Share Wines], we make wine for people who have been overlooked by the industry, but there's room for everybody at our table.
IR: I only recently learned about the history of brewing beer in Africa. Since you've been making wine, have you found any stories that go against the narrative that winemaking is a predominately white field, historically?
NK: Yeah, the stories that we've been given, especially in the wine industry, is that it's been generations of Caucasian families. But when you really take a look at who is actually doing the labor, it's Black and brown people. … We think winemaking is something new to Black people, but we've been doing the jobs since they've existed, and that's the unspoken history in all of our industries.
IR: Unlike a lot of businesses, Sip & Share really grew during the pandemic. What do you attribute to that growth?
NK: We had wine [laughs]. People like to drink wine to celebrate, to relax and when they're stressed. I think the pandemic and likewise the whole civil uprising gave us that entire spectrum of emotions. People were in their houses for months with their partners, working from home and doing e-learning, and we gave people the option to buy online, and they could buy sample sizes so they could know which was their favorite without a huge price commitment upfront. That was super helpful.
IR: We're coming up on two weeks that your wine has been available in Total Wine and More Indianapolis. How have sales been?
NK: The community is showing up and showing out. We sold out our first week and restocked, and we know that almost one-third of that has sold, too. … Our most popular is a toss up between the Awaken Sweet White — that's sold like gangbusters, and Gratitude Red Blend. Those are flying off the shelves, and so is Love White Zinfandel.
IR: What's next?
NK: [A tasting room] is still in the plans, but we're not there yet. We've been traveling the country with our wine; we actually just finished a tour at the end of October. We're planning on touring a little bit more and looking at places, so maybe some time in 2022 we'll have found the right place.
Sip & Share Wines is currently available at Total Wine and More Indianapolis, 1460 E. 86th St, Nora Corners Shopping Center.
Contact staff writer Breanna Cooper at 317-762-7848. Follow her on Twitter @BreannaNCooper.