Dominic Dorsey has been dreaming of Blacktoberfest since 2016. He got the idea from when he was a counselor in an after-school program at St. Joan of Arc, which hosts an annual outdoor festival with French food, wine and live music.
It's not that the event — or any other fall event for that matter — wasn't inclusive, but Dorsey had his own vision.
"I want that for Black people," he said.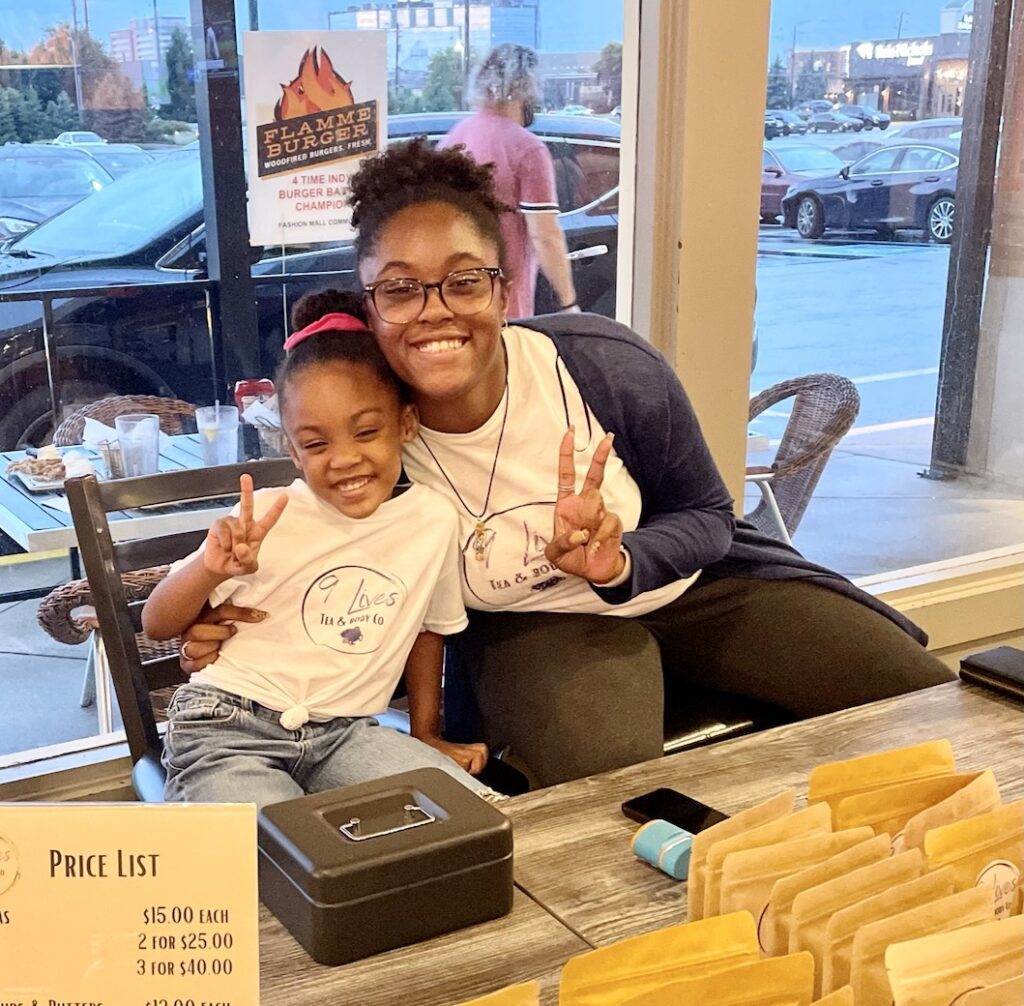 Dorsey's dream will soon come to life with Blacktoberfest, a free outdoor event featuring dozens of Black-owned businesses, along with music, food and drinks. It's similar to the summer Black Business Block Party hosted by civil rights group DONT SLEEP, which Dorsey founded in 2015.
Blacktoberfest is 4-10 p.m. Oct. 30 at 1544 Columbia Ave., across the street from The Oaks Academy Middle School.
Vendors range from clothing, jewelry, beauty products, art, health and wellness, and more. There will be wine from Sip & Share Wines and beer from 18th Street Brewery, a Black-owned brewery that started in Hammond and recently opened a location in Indianapolis.
It's easy to find summer events to look forward to, Dorsey said, but there should be opportunities in every season to "celebrate unapologetic Blackness."
One vendor, 16-year-old Kylah Jones, said Blacktoberfest represents Black excellence and shows how many entrepreneurs are out there — especially ones without brick-and-mortar shops.
Jones started her business, 9 Lives Tea & Body Co., five months ago. She calls herself a habitual tea drinker and said it helped her heal mentally and spiritually after her father died in 2020.
"Tea is so much more than a beverage," Jones said. "It's a spiritual thing."
Jones sells four tea blends, as well as tea-infused products such as body butter and salt scrubs. Learn more at shop9livestb.com.
Shammy Jermison, from Fire Fusion Boutique, said it will be refreshing to see so many minority-owned small businesses come together and support each other.
"It creates a vibe like no other," she said. "And that's what our community needs, for its members to constantly support each other so that we can grow past our systemic limitations."
Along with clothing, the boutique sells smudging kits for the spiritually inclined, hair growth oil, wax melts and art. Learn more at firefusionboutique.com.
Contact staff writer Tyler Fenwick at 317-762-7853. Follow him on Twitter @Ty_Fenwick.