I'm fairly certain that Roger Penske doesn't need any advice from a simpleton like yours truly. After all, in addition to being an ultra-successful global force in the business world, he's also the owner of what is unquestionably the most successful and dominant motorsports organization that we will ever see, bar none.
The dominance that is Team Penske is and will always be unparalleled, and when you factor in that he also owns my favorite track and the NTT IndyCar Series to boot, you can see why everyone I know in racing refers to him as Mr. Penske.
Did I mention he was also an established road racer before he started his incredible run as a team owner? (I meant to.)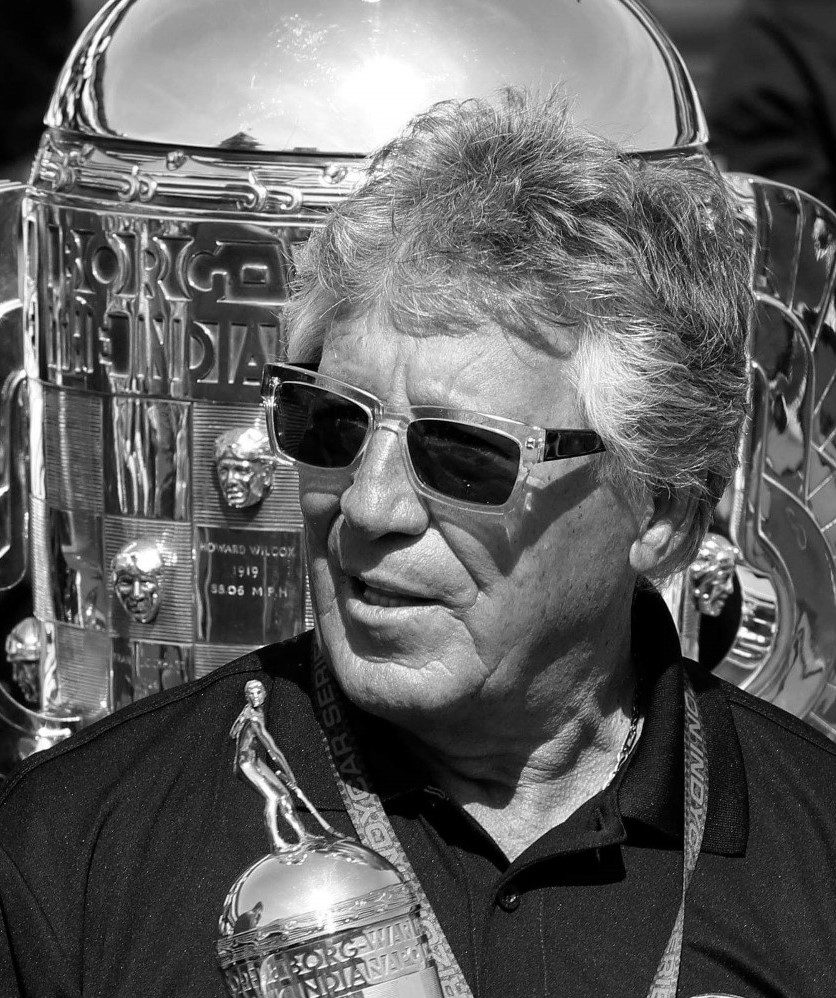 While he remains the busiest executive you'll ever find, I thought I'd give him just a smidgen of help and take one item off his laundry list of things to do this May at the Indianapolis Motor Speedway.
I've come up with the driver of the pace car for the 106th running of the Indianapolis 500, and I don't even want any credit for what can only be classified as the greatest suggestion in the history of both the pace car program and my rather undistinguished career as a fledgling writer.
It's a familiar name, Mr. Penske, one that actually drove for you at Indianapolis from 1976 to 1980. That's right, I'm referring to one Mario Gabriele Andretti, who I have on good authority is readily available on race day.
Think of it, two global racing legends coming together to pace the greatest race in the world. That's a winning hand.
You know firsthand the thrill of doing this, having served as the driver yourself in 2016, the same year that Mario's son Michael led his Andretti Autosport team to victory lane in the 100th Indy 500 with rookie Alexander Rossi piloting the entry.
While Mario has done everything in his career as arguably the greatest race driver ever, he hasn't had the distinguished honor of driving the pace car, so it only makes sense. As I said, he's got a little spare time before the race as the Indy 500 is the only event on the NTT IndyCar Series schedule in which he doesn't drive the Indy Racing Experience Two Seater to lead the pace car itself to the start.
Since that program was jettisoned at Indy in the name of sacred tradition, give Mario a well-deserved opportunity to add this to his list of accomplishments while giving everyone in attendance yet another chance to salute this icon as he flashes down the straightaway at speed once again, creating a most memorable moment for all.
Look, I'm not trying to steal the thunder that goes with the announcement of this legendary task, and you certainly don't need me to remind you Mario is out there ready to join the ranks of A.J. Foyt, Parnelli Jones, Bobby Unser, and Jeff Gordon as phenomenal drivers who've had the privilege of pacing the biggest race in the world.
That decision is all yours, and while I know you want to extend the tradition of legendary drivers taking the wheel, I'm just making sure with all you have on your plate it doesn't slip one of the greatest minds that motorsports will ever see.
Danny Bridges, who would trade everything he owns (except my dogs) to drive the pace car at the Indy 500, can be reached at 317-370-8447 or at bridgeshd@aol.com.