Ask anyone who follows motorsports who Robin Miller was and what he was about and you'll get various answers.
The majority of folks would say he was a lightning rod journalist who had a knack for telling you how things were in the world of open-wheel racing and especially the happenings at the Indianapolis Motor Speedway, which was clearly his professional haven.
While he was cantankerous and blunt, there was a side of him that was compassionate as well as generous, and I've decided to attempt to chronicle those aspects of his life as opposed to paying tribute to his phenomenal career as a writer and television personality.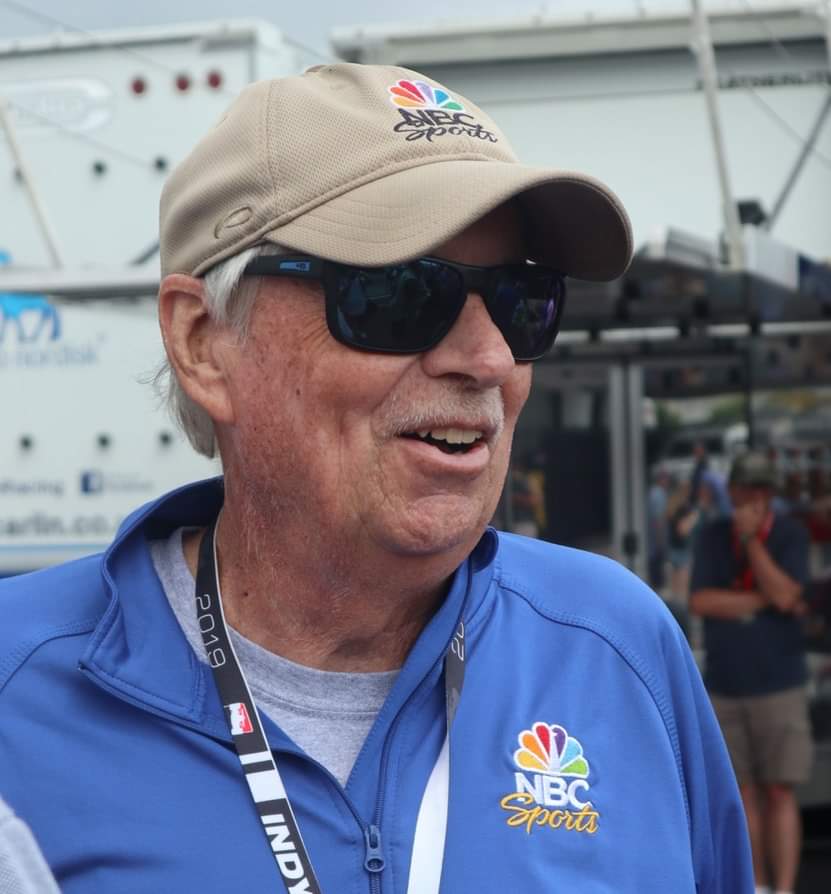 In the interest of full disclosure, while we were friends, I wasn't a member of his tight inner circle and as a result, there are other people who may be better suited to discuss some of the things I will attempt to explain accurately and with a touch of humor that even Miller himself might approve of, despite the fact he never wanted any limelight for the many things he did to help others less fortunate or, in my case, less experienced.
There was the Miller who gave countless dollars to retired race drivers who had fallen on bad times. From his own wallet to organizing fundraisers, his generosity had an impact on a large number of individuals.
I know for a fact he purchased groceries and paid utility bills for those he had frequented small tracks all over the United States with and never sought a dime in repayment.
It wasn't a loan, but rather an unconditional gift that was granted by an intensely private man who had a heart the size of a compact car but didn't want anyone to know it.
If I had a dollar for every time he picked up the check at one of his legendary group lunches he would arrange at Iaria's Italian Restaurant, I would be a wealthy man. "No, you're not paying for mine," he'd holler out as he reached for the tab. It was more than just a point of honor for him and his way of saying he sincerely cared about you.
Then there's the Miller who felt an obligation to help those who came behind him who were attempting to write about IndyCar racing and of course the coveted Indianapolis 500.
He was always willing to explain anything from aerodynamics to his disdain for street courses, and just for good measure how NASCAR contributed to the ill-advised split that devastated Champ Cars in the mid-'90s.
If you wrote something that was inaccurate, he would tell you, but in a manner that was both thoughtful and helpful.
No, he didn't mince any words, but you knew he was serious if he asked if you a question about it. It was a rite of passage and certainly a badge of honor to be corrected by the man who could tell you what Jim Hurtubise's dog was named as he made sure you were willing to join him in the process of carrying the torch for the golden era of racing.
He was always concerned that what had made IndyCar so special would be lost on the next generation and determined to remind the entire free world of it.
Clearly, the month of May was his, and when he held court in the IMS media center, you listened. He represented everything that was great about the Indy 500, all the while fighting the changes made along the way to the event that he felt threatened the sacred history of it. All one needed to do is understand that the Mount Rushmore of racing was A.J. Foyt, Mario Andretti, Parnelli Jones and Dan Gurney, and you had a chance to garner Miller's time, but more importantly his respect.
We shared a propensity for handicapping and he loved to wager. His self-proclaimed title of degenerate gambler was too harsh in my opinion, but he certainly wasn't afraid to create multiple three-team parlays in one day. He once told me office pools and brackets during the NCAA Tournament were for chumps, and I can tell you he also threatened to choke anyone who bet on soccer.
I will always remember the Miller who phoned me and checked on me at a time when my health was threatened by both an oncology diagnosis and internal bleeding. He offered to help in any way possible, and I've never forgotten the genuine kindness he bestowed upon me at a time when I didn't know what was next in my life.
He also kept me on my toes about my wardrobe by asking me if Barry Manilow knew I had stolen the jacket from his Las Vegas show, and why I was wearing a sports jacket to the Indianapolis 500 to begin with. His razor-sharp wit cut quickly, and whenever he chose, and was accurate about 99% of the time.
The final time I saw him, the conversation was simple and poignant, with him telling me his life had been fulfilling and for me to continue to look in on a dear mutual friend we both care for. He smiled and said, "Dano, you're a good man." I told him thanks for everything he'd done for this Jimmy Olsen wannabe, and he said, "Jimmy was close friends with Superman and that ain't bad."
Fitting words from a guy who was Superman to so many who followed his work, and those privileged enough to meet him. Rest easy, big guy.
Danny Bridges, who has never met anyone as interesting in his life as Robin Miller, and probably never will, can be reached at 317-370-8447 or at bridgeshd@aol.com.