The city is threatening to sue the owners of Lakeside Pointe at Nora apartment complex, a move that would test judicial interpretations of a state nuisance statute.
In a letter to apartment ownership, Mayor Joe Hogsett and Health and Hospital Corporation of Marion County CEO Paul Babcock called apartment conditions unacceptable.
The north side apartment complex, owned by Fox Lake AHF, has had many issues over the years, including more than 600 notices from the health department since 2017. Violations include plumbing and sewage issues, structural defects with walls and ceilings, garbage buildup, and a lack of hot water.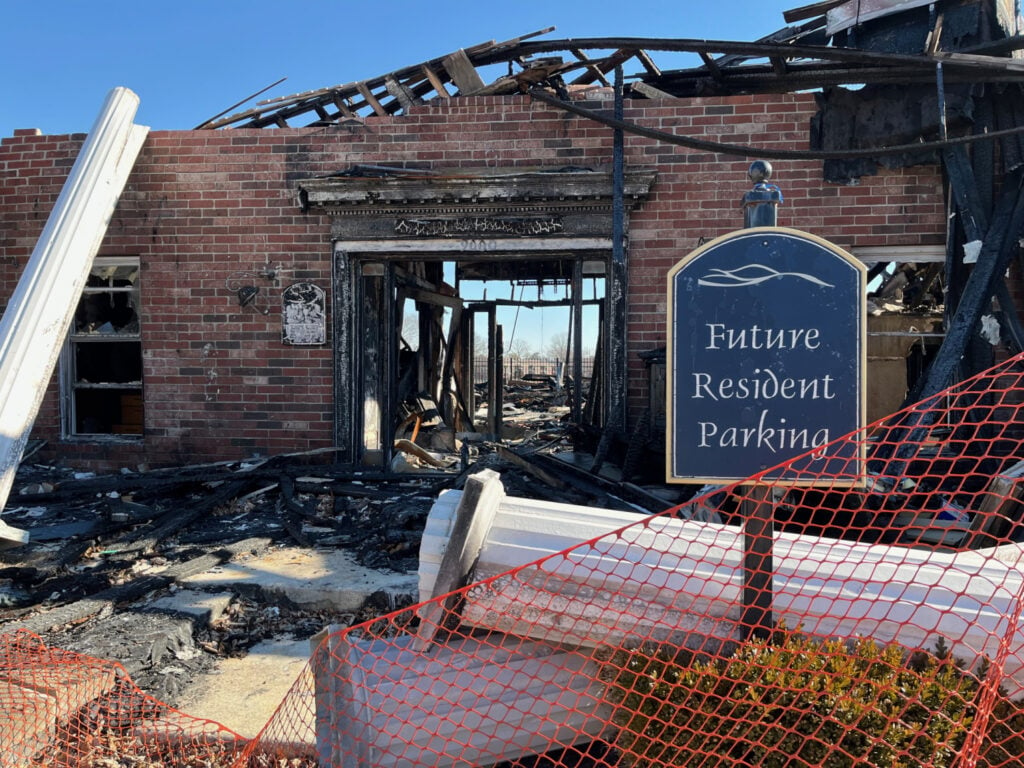 There have been 12 fires since 2019 that required a response from the fire department. A fire in November 2021 forced at least 25 residents from their homes.
"This pattern of inattention to the structural soundness of the complex, the proper disposal of trash and prevention of disease, the proliferation of unsafe vacant buildings that can serve as magnets for crime, and the necessities of everyday upkeep constitutes a public nuisance," Hogsett and Babcock wrote in the five-page letter.
The city gave ownership until Jan. 31 to take remedial steps, including addressing current code violations and committing to attend an upcoming hearing on two pending building demolition orders.
The ownership company could not be reached for comment.
City leaders, along with Indiana Legal Services and Patchwork Indy, announced their intent to sue the apartment complex at a press conference Jan. 25. The lawsuit could result in Lakeside Pointe paying the city for past emergency services and other damages.
The lawsuit would serve as a test for what kind of authority cities can exercise under state nuisance laws. Hogsett said the nuisance statute applies in this case because of a pattern of violations.
"It is imperative that we pursue every legal avenue available to the City to protect the tenants of Lakeside Pointe," Hogsett said in a statement. "There must be real consequences for charging Indianapolis residents to live in unacceptable, uninhabitable conditions."
Contact staff writer Tyler Fenwick at 317-762-7853 or email at tylerf@indyrecorder.com. Follow him on Twitter @Ty_Fenwick.