Carrington "Clint Breeze" Clinton's sound is synonymous with the musical landscape of Indianapolis: collaborative and ever evolving. For his 10th studio album, "Soul Evolution — Love & Fear" (S.E.L.F.), Clinton demonstrates his growth as an artist (besides a feature from local saxophone player Rob Dixon on the track "Face It," Clinton plays every instrument on the album) as well as vulnerability. Invoking the styles of Prince, Stevie Wonder and Curtis Mayfield, Clinton said the album is a new direction for him.
To Clinton, being an artist requires honesty and risk-taking, two things he said come through on "S.E.L.F.," which marks the first time Clinton has sang on a record. The album title comes from his mantra about how we ought to go through life.
"The album was inspired by the overall growth of myself as a person and as an artist," Clinton said. "… We should all evolve and grow and make positive change, and we also all face love and fear in that journey of life. I wanted to tap into all of that. … The biggest thing I've been able to lean on as a musician is being true to who I am, and that's what I did on this album."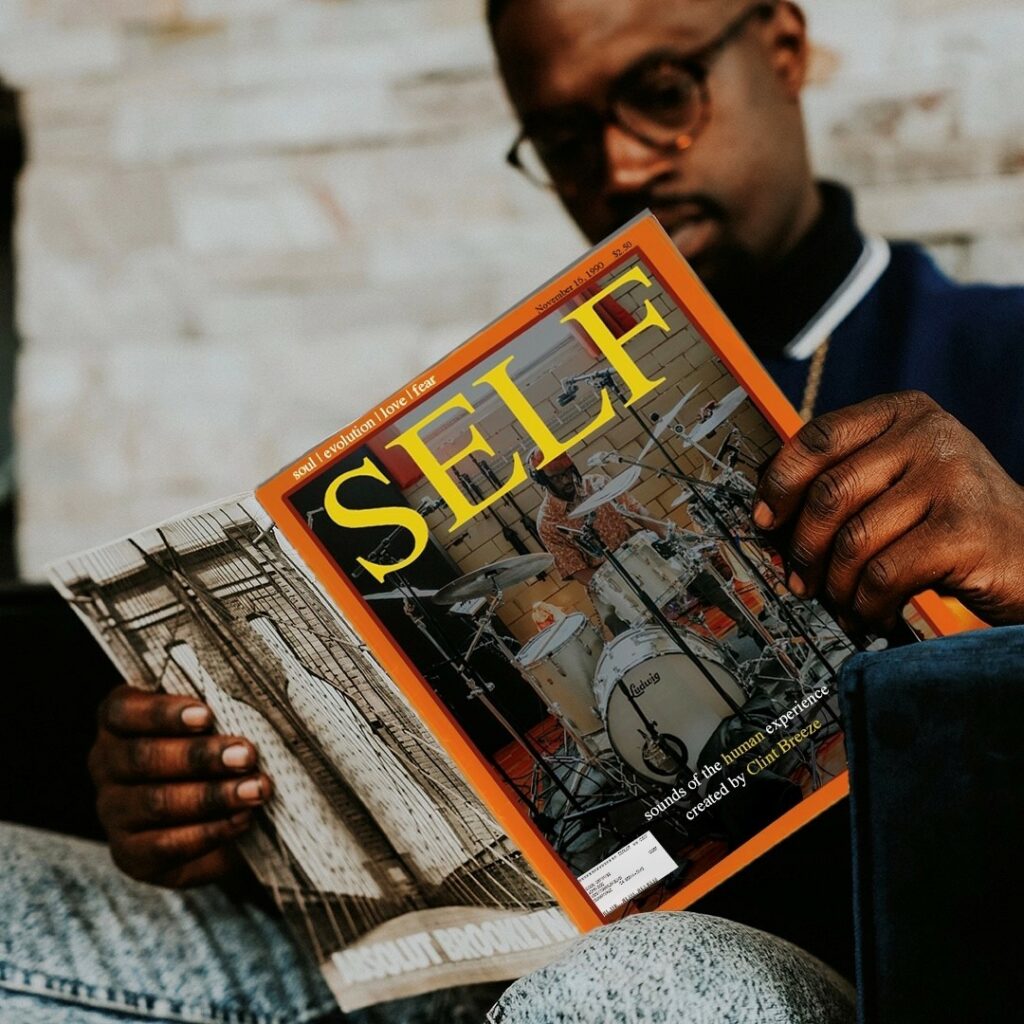 In the album's liner notes, Ebony Chappel points out Carter's vulnerability on "S.E.L.F." stems from the "isolation and radical disruption of our current age." While Clinton recorded and mixed the album in the span of two months earlier this year, he said the fast-paced work allows him to be "honest and raw," attributes Chappel said should inspire others.
"[The album] is a good example of taking a chance on yourself and being vulnerable and open with your offerings," Chappel said in an interview with the Recorder. "I think a lot of times, especially in this world of hyper-criticism, it's easy to hide what you have to offer. He didn't do that. He put it all out there, and for me, that was a huge inspiration."
Clinton's 10-track album will debut at a listening party at 7 p.m. Oct. 22. A documentary following the creation of "S.E.L.F." will accompany that album release at Storefront Theatre, 717 Broad Ripple Ave., as well as a live performance from Clinton and a special guest band.
The "S.E.L.F." album and documentary screening party will begin at 7 p.m. Oct. 22 at Broad Ripple's Storefront Theatre, 717 Broad Ripple Ave. Admission is $20 admission. Must be 21 or older.
Despite Clinton playing the majority of the instruments, "S.E.L.F." is a reminder of the powerful collaborative work that gives Indianapolis its distinct sound. Recorded at Postal Recording Studios, Sarah Grain (lead vocalist of Sarah Grain & Her Billions of Stars) tracked the album, and local cinematographer Tai Payne took photos and filmed the accompanying documentary.
"The greatest things come about in community, in collaboration with others," Chappel said. "Even though his album doesn't directly feature a bunch of different artists, that album doesn't come about without him being in relationship with the people in his community."
Contact staff writer Breanna Cooper at 317-762-7848. Follow her on Twitter @BreannaNCooper.