The Indianapolis Colts (4-5) and New England Patriots (2-7) will travel to Germany to face off in week 10 of the season at Deutsche Bank Park in Frankfurt Nov. 12.
One of the league's greatest rivalries will be displayed overseas for international fans, as the Colts and Patriots are two of the NFL's most polarizing franchises.
The most recent contest held at Deutsche Bank Park was between the Kansas City Chiefs and the Miami Dolphins Nov. 5. Fans in Germany got to experience a steady matchup, with the Chiefs coming out on top 21-14.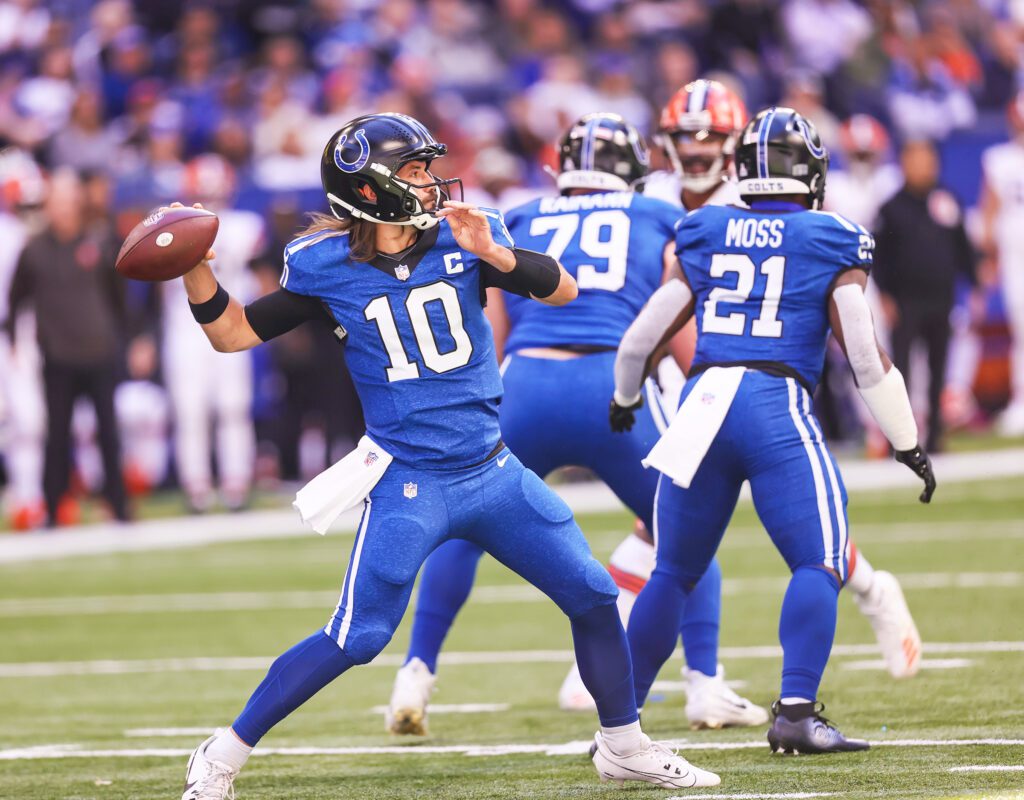 The Patriots are coming off a tough loss to Washington, falling 20-17, while the Colts are looking to continue the momentum from their victory over Carolina 27-13.
The Indianapolis Colts, currently led by quarterback Gardner Minshew, have amassed 1527 passing yards and eight touchdowns while throwing five interceptions. Minshew's favorite target thus far, Michael Pittman Jr., has contributed 58 catches for 593 yards and three touchdowns.
Colts running back Jonathan Taylor is also active in the international game in Germany. So far, Taylor has put up 62 carries for 254 yards and a single touchdown.
The Pats have quarterback Mac Jones leading the charge, putting up 1861 passing yards, ten touchdowns and a concerning nine interceptions.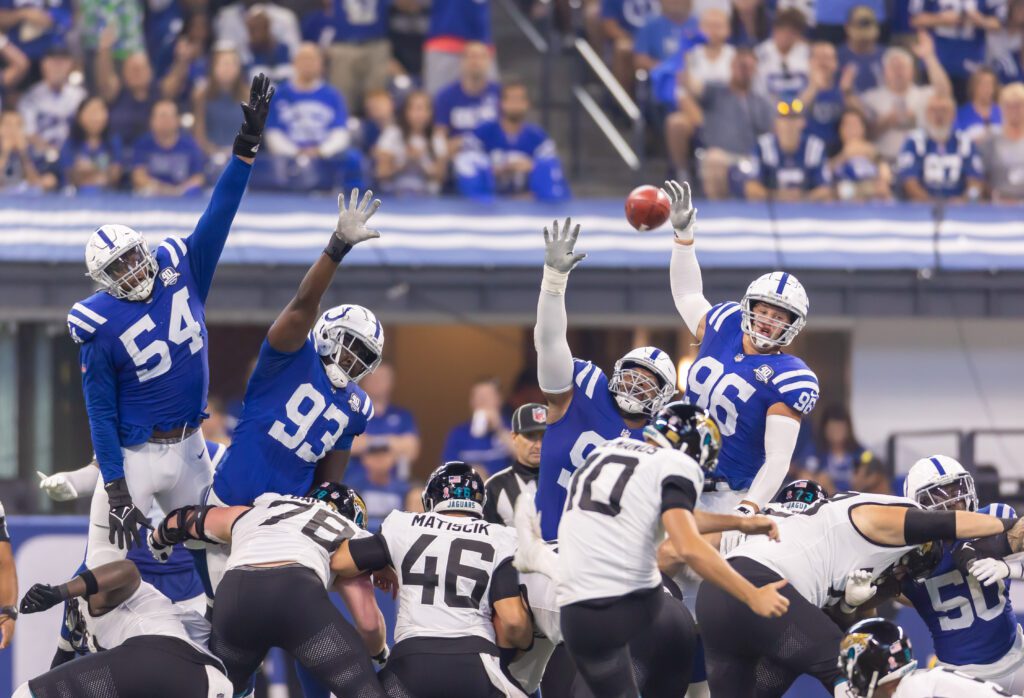 Patriots running back Rhomandre Stevenson may also be very effective in this matchup, contributing 106 carries for 394 yards and three touchdowns.
Many believe that legendary New England Patriots head coach Bill Belichick's job may be on the line, as the Patriots have a 2-7 record heading into Frankfurt.
Injuries
For the Colts, cornerback JuJu Brents and tight end Drew Ogletree are ruled out at this time. Wide receivers Josh Downs and Alec Pierce are also questionable for the overseas contest.
The Pats have a handful of players listed out for the contest, including offensive tackles Trent Brown and Tryrone Wheatley Jr., wide receivers Demario Douglas and DeVante Parker, and cornerback J.C. Jackson, who are not expected to play in the Germany game this Sunday.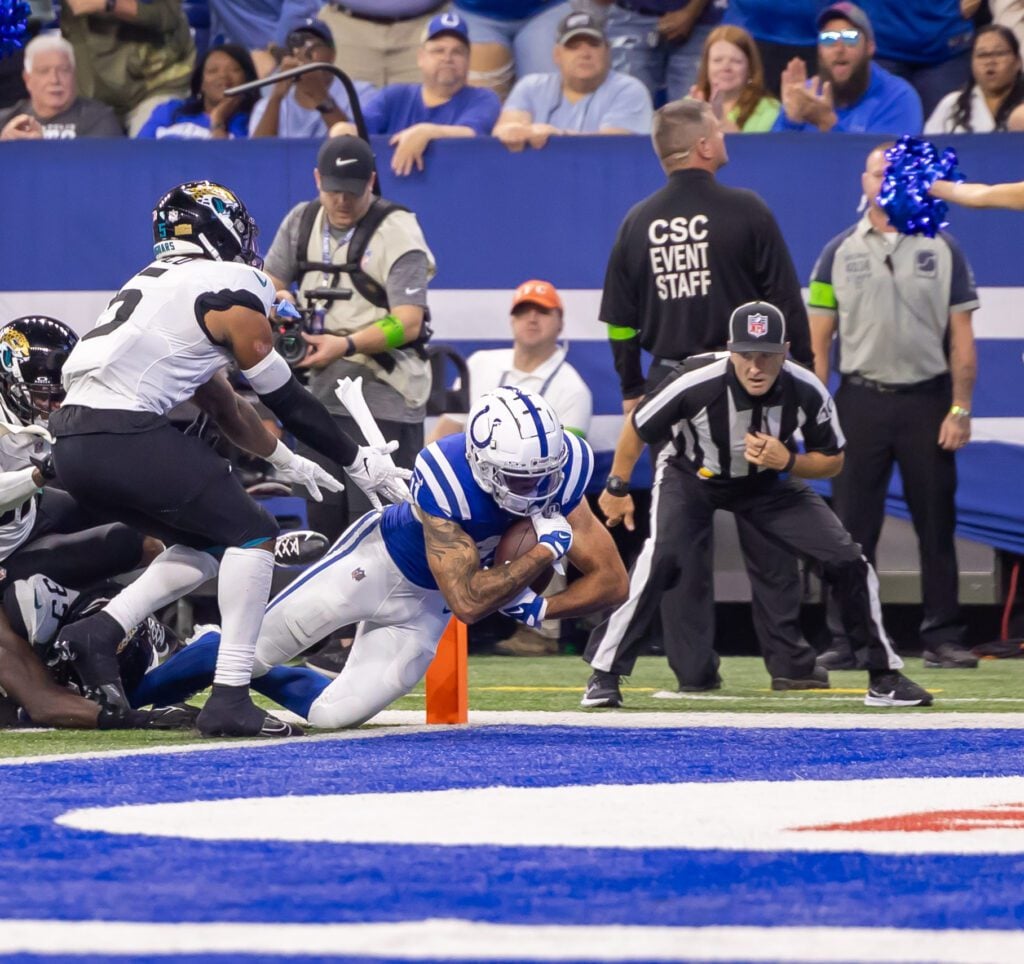 Final Thoughts
The international game in Frankfurt, Germany could see either the Colts or Patriots victorious, as the matchup is relatively balanced.
The Indianapolis Colts versus New England Patriots game takes place on Nov. 12 at 9:30 a.m.
Only time will tell who will come out on top. Or, as they say in Germany: Nur die Zeit wird es tun.
---
Contact multi-media staff writer Noral Parham III at 317-762-7846 or via email at noralp@indyrecorder.com. Follow him on Twitter ('X') @3Noral. For more sports news courtesy of the Indianapolis Recorder, click here. You can also visit the Indiana Minority Business Magazine by clicking here.