Name a book that every Black girl should read. Perhaps your choice is a haunting tale of repressive beauty standards like Morrison's "Bluest Eye" or Angelou's heroic biography "I Know Why The Caged Bird Sings." Maybe you'd suggest Souljah's streetwise epic "Coldest Winter Ever" or Vanzant's empowering guide "Don't Give It Away."
Enter Tamara Winfrey-Harris' "Dear Black Girl," a love letter for us, by us, that's powerfully positioned in this moment to remind Black girls of all ages that the only gaze that matters is our own.
Winfrey-Harris, author of "The Sisters Are Alright," says that the idea for Dear Black Girl started as a simple letter writing campaign for a local youth group she was working with.
"I just thought it would be a neat idea if the girls could leave with a letter from a Black woman. I just offhandedly went on Facebook and said, I need twelve letters. Can anyone write them for me?" she said. "We showed up and showed out like we do … and I knew this had to be a thing."
Winfrey-Harris collected more than 50 letters from as far away as Europe and placed them into the hands of those young women. She then set off on a mission to curate this experience in book form so that Black girls all over the world could experience this magic for themselves.
"I was surprised that women were willing to be so vulnerable and so open because it's hard for us. Black women can't afford to be vulnerable a lot in this society that hates us," she said.
"Dear Black Girl," which consists of more than 30 letters, covers a large variety of subjects from navigating sexuality and gender identity to overcoming challenging familial relationships and reentering society post-incarceration. Her goal was to make sure that each note was affirming to all Black girls.
"I wanted Black girls to see themselves in all the ways they show up in the world and the ways that they really are and not how society wants them to be," said Winfrey-Harris. "I feel like very often you will see the queer girls left out of the discussion or books would leave out important things some of us experience like sexual assault which we know 60 percent of Black women will experience by age 18. No one wants to talk about it so it was important for me to get those things in."
Like most things, debuting a book during the pandemic age is no simple feat, but Winfrey-Harris has benefited from the collaboration of BIPOC-friendly book stores, social media groups and online communities for writers of color.
"There are so many places online and on social media where people of color are amplifying the creativity of other people of color and I think it's just amazing," she said.
The Indianapolis Recorder will host its own book event with Winfrey-Harris on March 29.
"I hope that I can get this into as many Black girls' hands," said the writer, adding that she hopes local youth-serving organizations will leverage their resources to address the heavy themes in the book without shying away. "I just want Black girls to feel loved."
"Dear Black Girl" is available for purchase anywhere that books are sold. A second edition of Winfrey-Harris' first book, "The Sisters Are Alright," will be re-released later this year.
For more information on Tamara Winfrey-Harris, visit tamarawinfreyharris.com
Local letter writers in 'Dear Black Girl'
DeShong Perry-Smitherman, age not disclosed, Corporate Communications Professional/Mentor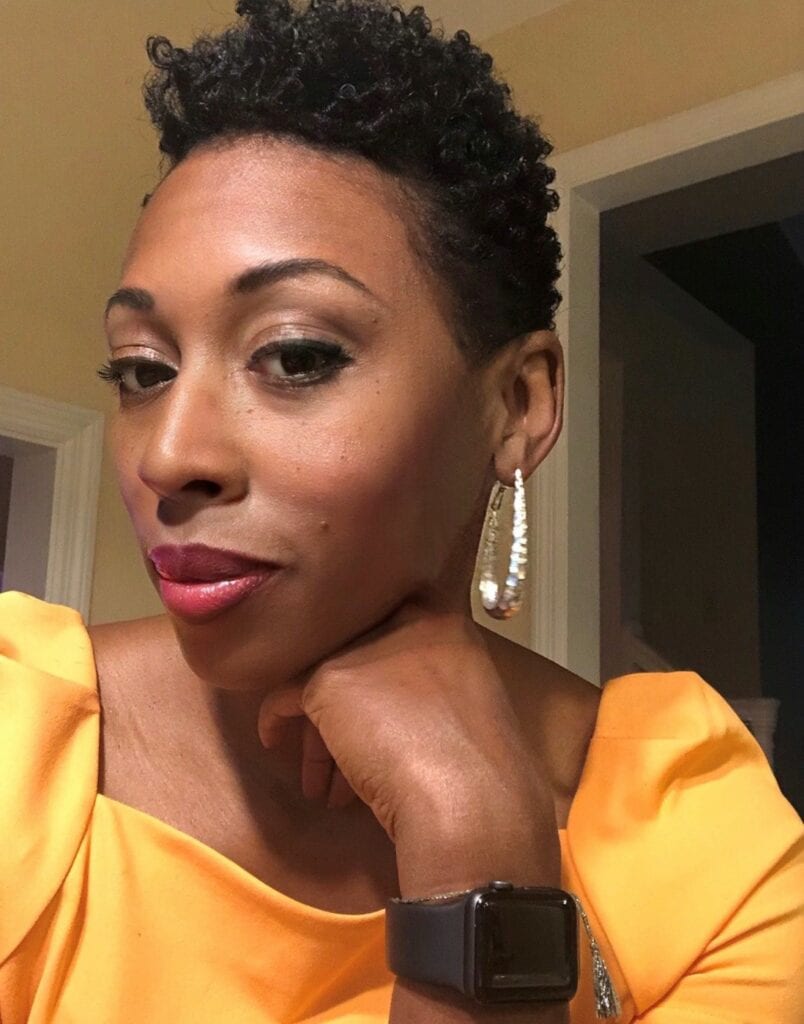 Growing up, I always thought I would be somebody. But – when I got pregnant at 16, people just thought that I'd give up on life. But – what people didn't know was that even at a time when I was going through – what some would call a shameful time for myself and my family – I still had huge dreams, goals and ambitions that would never die. I wanted to work in a newsroom. And I did – winning national and international awards. I wanted to work for a major corporation – and I am. I want to write a book someday… and I WILL. Our stories are the most important legacy we have. The power of our stories lets others know there's a way to success, happiness and joy. It always helps to see how someone who looks like you made it through life's most trying circumstances… to come back out beautifully on the other side.
Tatjana Rebelle, 42, Artist/Activist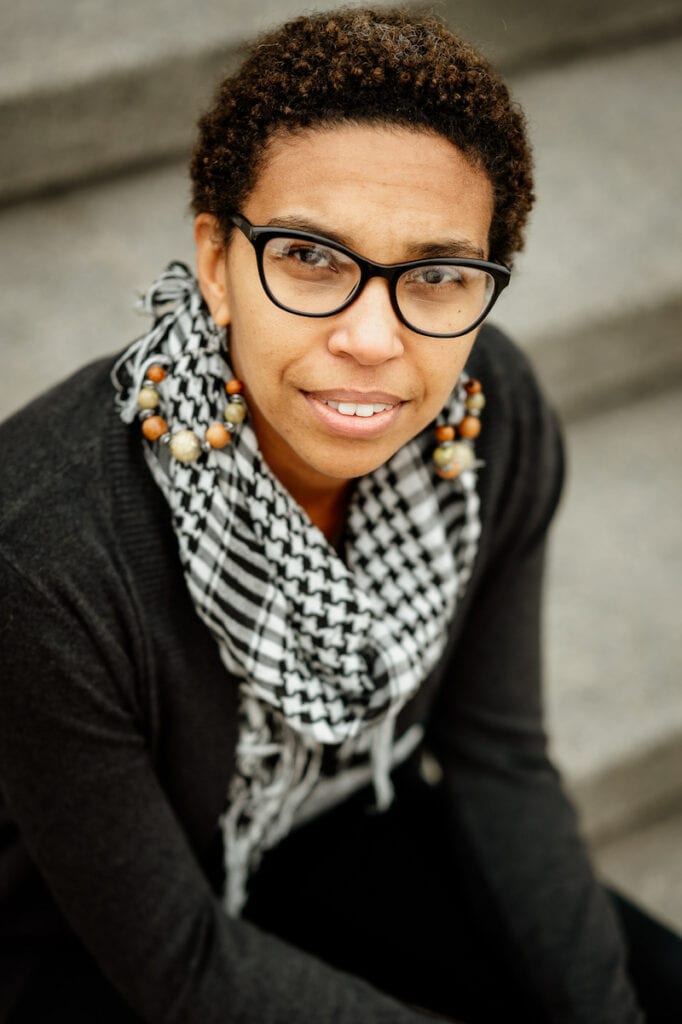 I wrote my letter specifically to young folks that are grappling with and exploring their gender identity and sexuality. I wanted to lend a voice to show them that there is also joy wrapped in being a person within the LGTBQIA+ community. So often, we are bombarded with images of hate and violence and I wanted to be able to remind them that they aren't alone. As well as show that there is a community of folks that are older and happy. I just wanted to be able to write something that may be a beacon of light in a complicated time. Especially since I know what that feels like. When we honor ourselves by speaking our truth, we honor those that weren't able to and allow people the chance to connect with us. Unfortunately we live in a society that does everything it can to silence and erase us, especially our trans sisters. When we share our experiences we express our humanity and that is such a gift.
Celeste Williams, 63, Journalist/Community Volunteer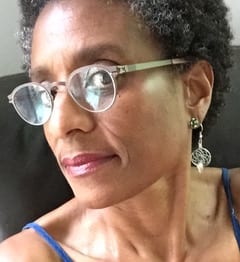 I was once a young black girl and have some first-hand knowledge about what they face. I am really troubled about the tropes and images that society continues to place on our Black girls. It's a heavy load of mis-information, mis-perceptions and violence.
The writer Ntozake Shange, in "for colored girls who have considered suicide/when the rainbow is enuf," inspired and continues to inspire me: "somebody/anybody sing a black girl's song bring her out to know herself…" I believe in the power of words. The book is a "song of possibilities" for our girls. It is not just important; it is vital. If we don't do it, no one else will.
Ebony Chappel is is an award-winning multimedia journalist, certified community health worker and program and communications manager for Leadership Indianapolis. Follow her on Twitter @EbonyTheWriter.