Deion Sanders, also known as "Coach Prime," is one of the most iconic figures in sports history. He was a Hall of Fame cornerback in the NFL and played Major League Baseball. After his playing career ended, Sanders turned to coaching, quickly becoming one of the most sought-after coaches in college football.
In December 2022, Sanders was hired as the head coach of the Colorado Buffaloes football team. Colorado had been struggling in recent years, but Sanders immediately brought a new sense of energy and excitement to the program. He made several changes to the team's culture, which have had a positive impact on the players and the program as a whole.
Sanders' transition to Colorado University came after a successful yet short tenure at Jackson State University.
Sanders' arrival at Jackson State University, a historically black institution, was met with an immense deal of excitement. He was one of the most recognizable and successful figures in sports history, and his presence was sure to elevate the program. Sanders immediately began to make changes to the program, both on and off the field.
On the field, Sanders implemented a new offensive and defensive scheme that was more suited to the talent of his players. He made several key personnel changes, including bringing in several new coaches, coordinators and players. Sanders' changes paid off immediately. The Tigers finished the 2021 season with a record of 11-2, which was their best record since 1992.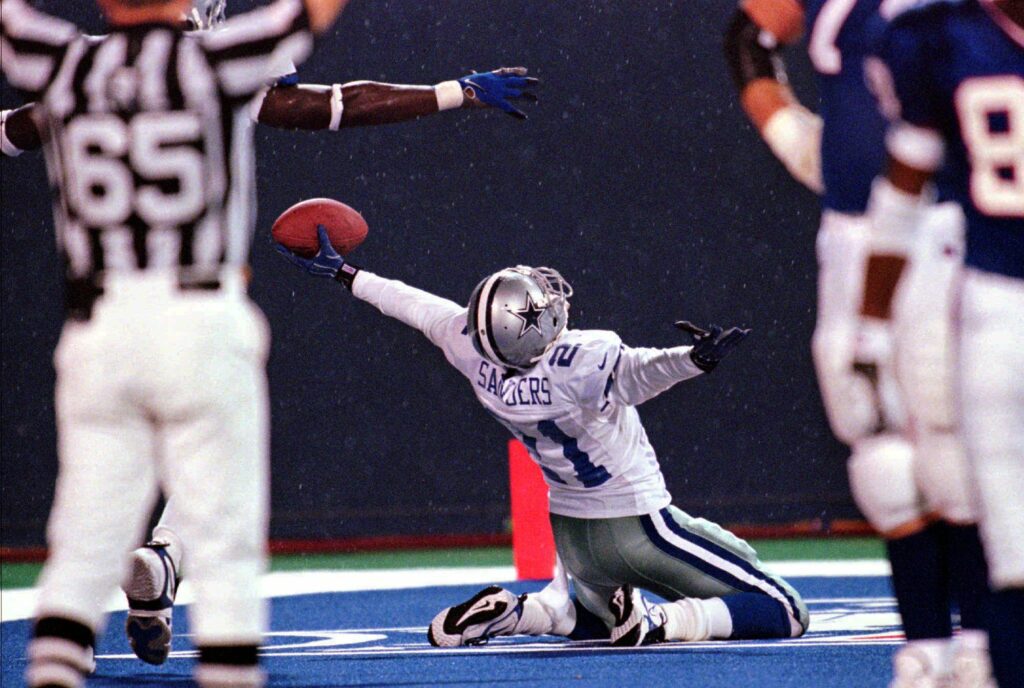 Off the field, Deion Sanders influenced the program's culture. He emphasized the importance of academics and community service. He made it a priority to build relationships with his players and to get to know them as individuals. Sanders' changes created a more positive and supportive environment for the players, which helped contribute to the team's success on the field.
Sanders' success at Jackson State did not go unnoticed. After leading the Tigers to an undefeated regular season in 2022, Sanders was hired as the head coach of the University of Colorado Boulder. Sanders' decision to leave Jackson State was met with mixed feelings.
Duane Bean of Indianapolis, an avid college football fan, remembers what he thought of Sanders exiting Jackson State University after one of the school's most successful seasons.
"Yeah, I was bothered initially because [HBCU football programs] need that type of influence, direction and star power," Bean said. "I guess he was on to bigger and better things, and I support that."
One of the most visible signs of Sanders' impact on Colorado football has been an increase in ticket sales. In 2022, the Buffaloes averaged just over 42,000 fans per game. However, in Sanders' first season as head coach, all of Colorado's home games were sold out. The significant increase in ticket sales reinforces the idea that the addition of Sanders was the catalyst for a paradigm (and cultural) shift in Boulder, Colorado.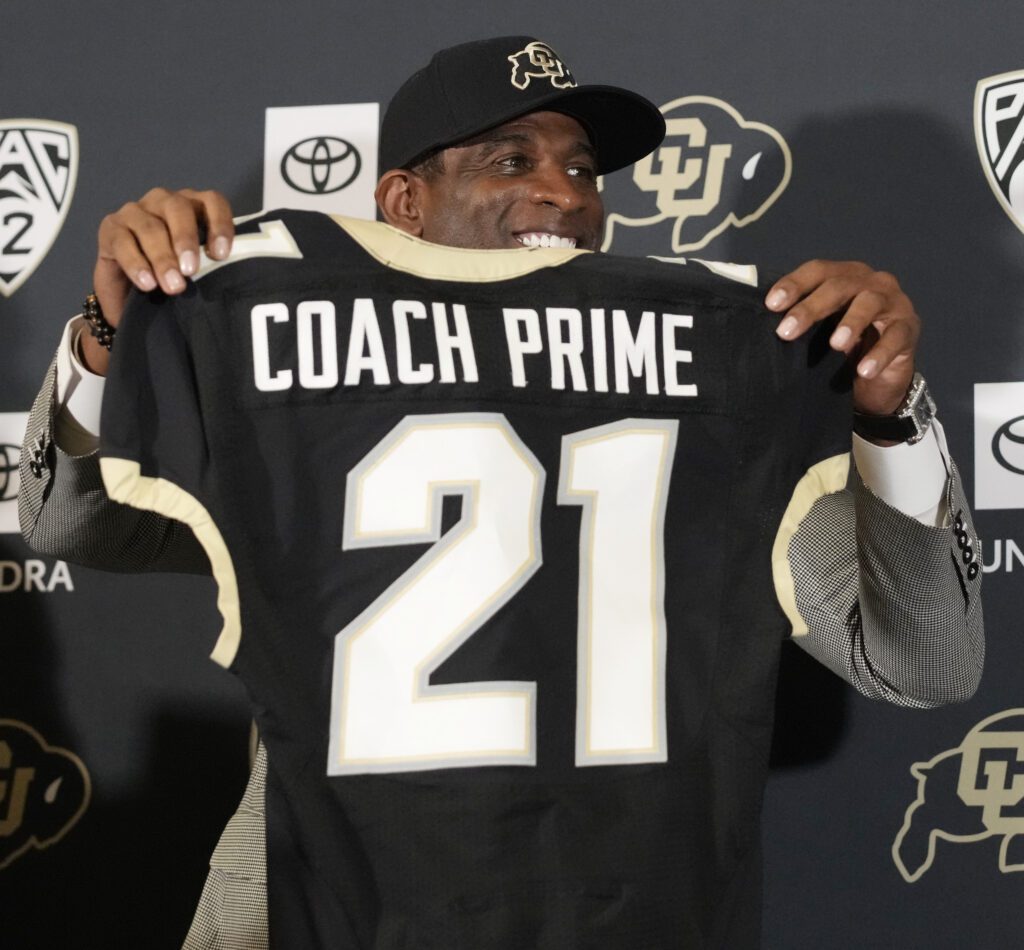 Colorado University's football program has also seen an increase in superstar support. During the Colorado University – Colorado State game Sept. 16, play-by-play commentator Mark Jones spoke about the star power off the field during the matchup.
"The energy here at Folsom Field has been very unique," Jones said. "It's a combination of the BET Awards, when you look at the luminaries on the sidelines, and a football game."
Jones was not exaggerating.
In the past few seasons, Colorado University football was not typically associated with celebrities. Since Sanders took over, several high-profile celebrities have shown up to support the team. Superstars such as award-winning musicians Snoop Dogg and Jamie Foxx, wrestling legend and actor Dwayne "The Rock" Johnson, NBA Champion Kawhi Leonard, boxing phenom Floyd Mayweather and many others have appeared on the sidelines.
The presence of these celebrities has helped increase the visibility of the Colorado football program and generated more excitement and interest. It has also contributed to Colorado football becoming a destination for top players and coaches.
Sanders' two sons, Shilo and Shedeur, are members of the Colorado Buffaloes football team. Shilo plays as safety, while Shedeur is the quarterback. Both players have excelled under their father's coaching.
The success of Sanders' sons has helped to generate further excitement for the Colorado football program. Sanders has proven that he can coach and develop players at a high level.
Deion Sanders has created a more positive and supportive environment for the players. He made it a priority to build relationships with his players and to get to know them as individuals. This has helped to create a more cohesive and supportive team atmosphere.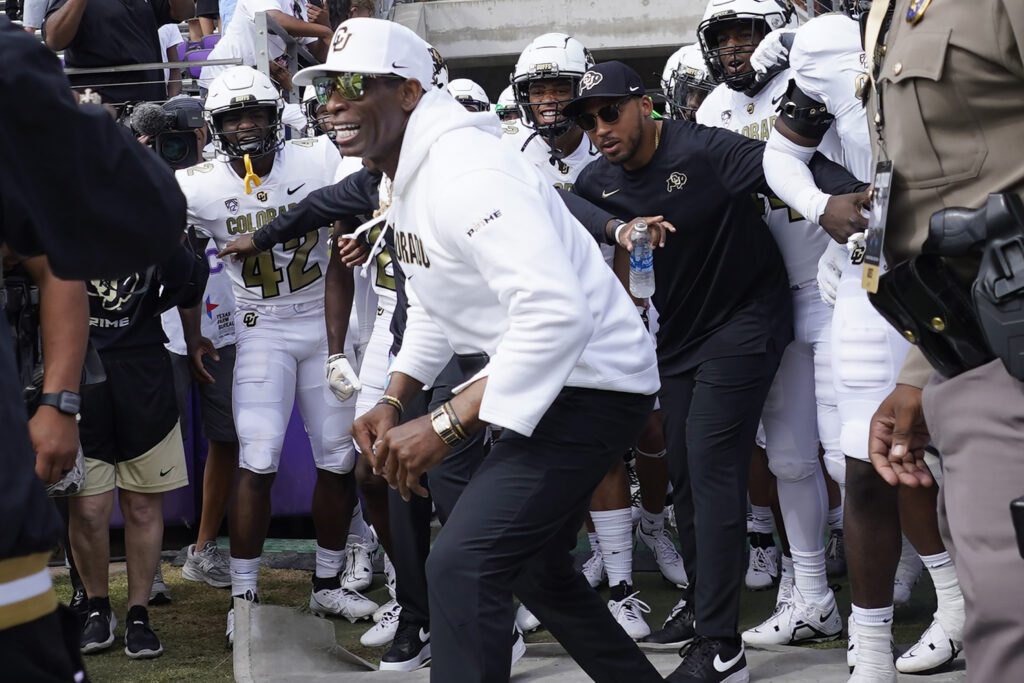 Deion Sanders is still in his first season at Colorado, but he has already made a significant impact. The Buffaloes are currently 3-1. Before their staggering loss versus the Oregon Ducks Sept. 23, the Buffaloes were ranked No. 19 by the Associated Press polls.
After the loss, Coach Prime provided his squad with words of wisdom.
"Get your butt up and let's go," Sanders said. "We ain't got time for no pity party. [Nobody is walking around] the locker room with napkins and tissues. Get your butt up, get on that plane and let's go; we got work to do."
If Sanders can continue to build on the success he has already achieved, Colorado football could be a force to be reckoned with in the years to come.
---
Contact multi-media staff writer Noral Parham III at 317-762-7846 or via e-mail at noralp@indyrecorder.com. Follow him on Twitter @NoralParham. For more news from the Indianapolis Recorder, click here.