The Democratic primary for Marion County clerk features one candidate who's been accused of abusing her power within the local party and another who admits she'd like to retire from politics but felt she had no choice but to run anyway.
Marion County Democratic Party Chair Kate Sweeney Bell will face former state Sen. Billie Breaux for the seat.
The race for county clerk hardly ever garners this much interest, but some Democrats are in the middle of a squabble with Sweeney Bell. In February, members of the Marion County Black Elected Officials and Indiana Black Legislative Caucus called for her to resign from her post as party chair for the county.
They said Sweeney Bell, who has also served as Marion County recorder since 2015, "abused her power" because, as party chair, she can appoint people to vacant precinct committee party positions. Those people then vote whether to endorse the party's candidates for the primary. Many Black legislators opted to not seek the party's endorsement this year, saying Sweeney Bell has appointed people who would favor her preferred candidates, a practice that squeezed out Black candidates for office.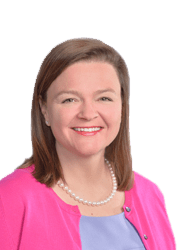 Now, Sweeney Bell is vying for county clerk. She said she would give up her position as county chair for the party should she win.
The Marion County Clerk's Office prepares ballots, maintains voting machines and receives nominations and petitions for elections. The office also records and files public records.
Bell said it is not a conflict of interest for the county chair to also seek elected office. Asked to elaborate, she said, "Because I have a moral compass."
State Rep. Cherrish Pryor introduced an amendment during the most recent legislative session that would have barred a Marion County political party chair from seeking or holding elected office. Marion County's Black Democrats supported the amendment, but most Democrats voted against it. The language was eventually removed and didn't become law.
Breaux was one of the Black candidates who didn't seek the party's endorsement in a process known as slating. She said she waited for others to join the race and only got involved when it was clear the primary would be uncontested otherwise.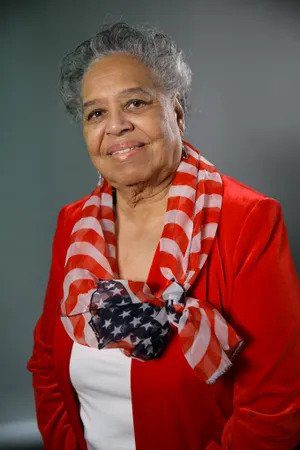 "I thought being a county chairperson and elected official were in direct conflict," Breaux said of Sweeney Bell.
Breaux is 85 years old and represented the east side of Indianapolis in the state legislature from 1990 to 2006. Her daughter, Jean Breaux, holds the same seat.
Breaux admitted there's a part of her that would like to settle down and retire from politics but said she agreed with legislators who wanted Sweeney Bell to resign and couldn't say no to running.
Aside from the intraparty drama, Breaux and Sweeney Bell both said they're in the race to protect the rights of voters.
"This is a position we need to make sure we have a responsible, caring person in the office," Breaux said.
Sweeney Bell referenced the relatively few options people in Marion County have for early voting compared to surrounding counties, as well as recent efforts from state Republicans to further tighten limits on mail-in voting.
"I am running for the rights of all voters, regardless of party," she said. "Access to free and fair elections is vital to our democracy."
Contact staff writer Tyler Fenwick at 317-762-7853 or email at tylerf@indyrecorder.com. Follow him on Twitter @Ty_Fenwick.