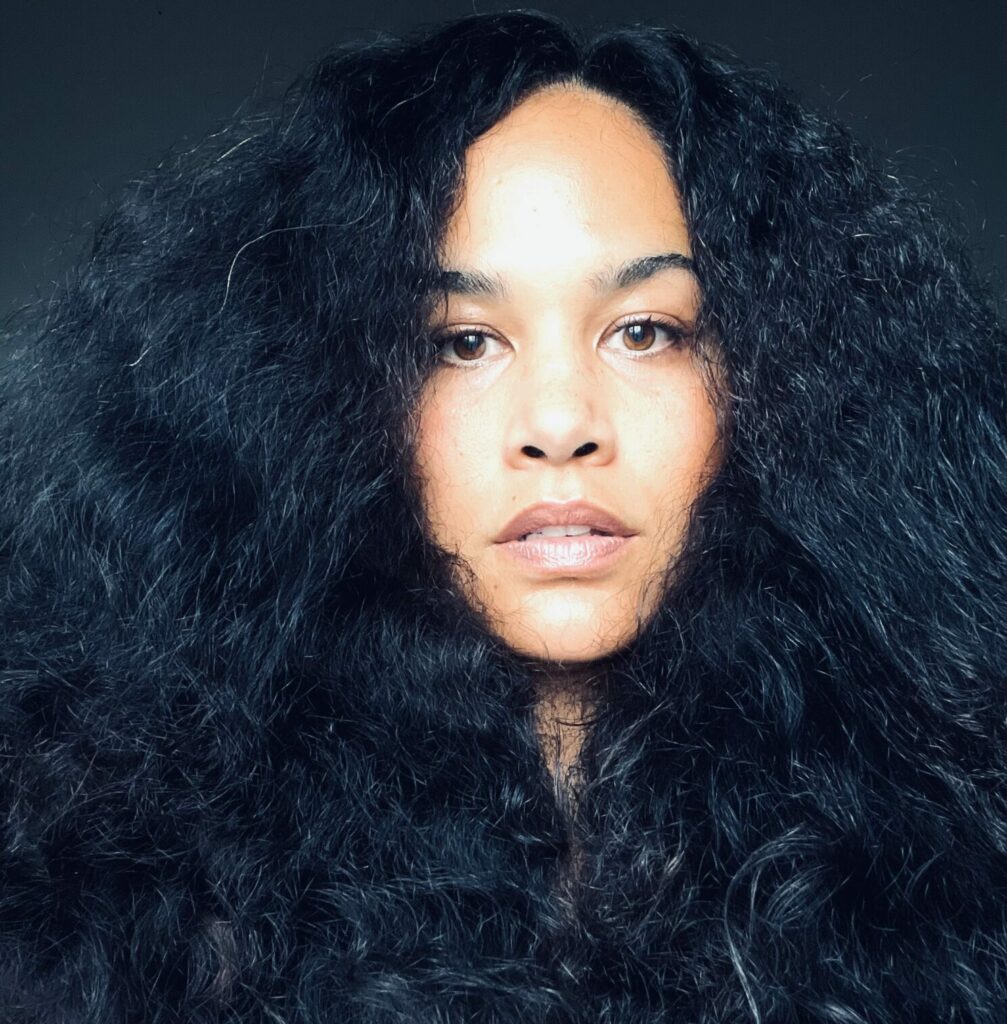 The Eiteljorg Museum's biennial Native American Fellowship program is an initiative that allows artists to create contemporary works of art while preserving the traditions and history of Native American art. The program contributes to the artistic growth of the community and promotes cultural awareness and appreciation.
Mercedes Dorame, 2023-24 Eiteljorg fellow and member of the Gabrielino Tongva Indian Tribe, is an artist based in Los Angeles. She was raised in the San Gabriel Mountains of Southern California during the early 1980s. Her artwork often reflects her strong ties to her ancestral land, delving into themes such as memory, identity and location.
"I come from the Tongva people," Dorame said. "We are a landless people, which means we don't have sovereign territory, and a lot of my work impacts that."
Dorame's artwork presents a noticeable balance between traditional and contemporary styles. Dorame, a visionary artist with an MFA from the San Francisco Art Institute and a BA in American Literature and Culture from UCLA, captivated the art world with her thought-probing work. Ingrained in permanent collections of renowned institutions like the Hammer Museum, the San Francisco Museum of Modern Art, and the Triton Museum, Dorame produces earthshattering works of photography featured in this year's fellowship.
The ironic absurdity of access within Native American Art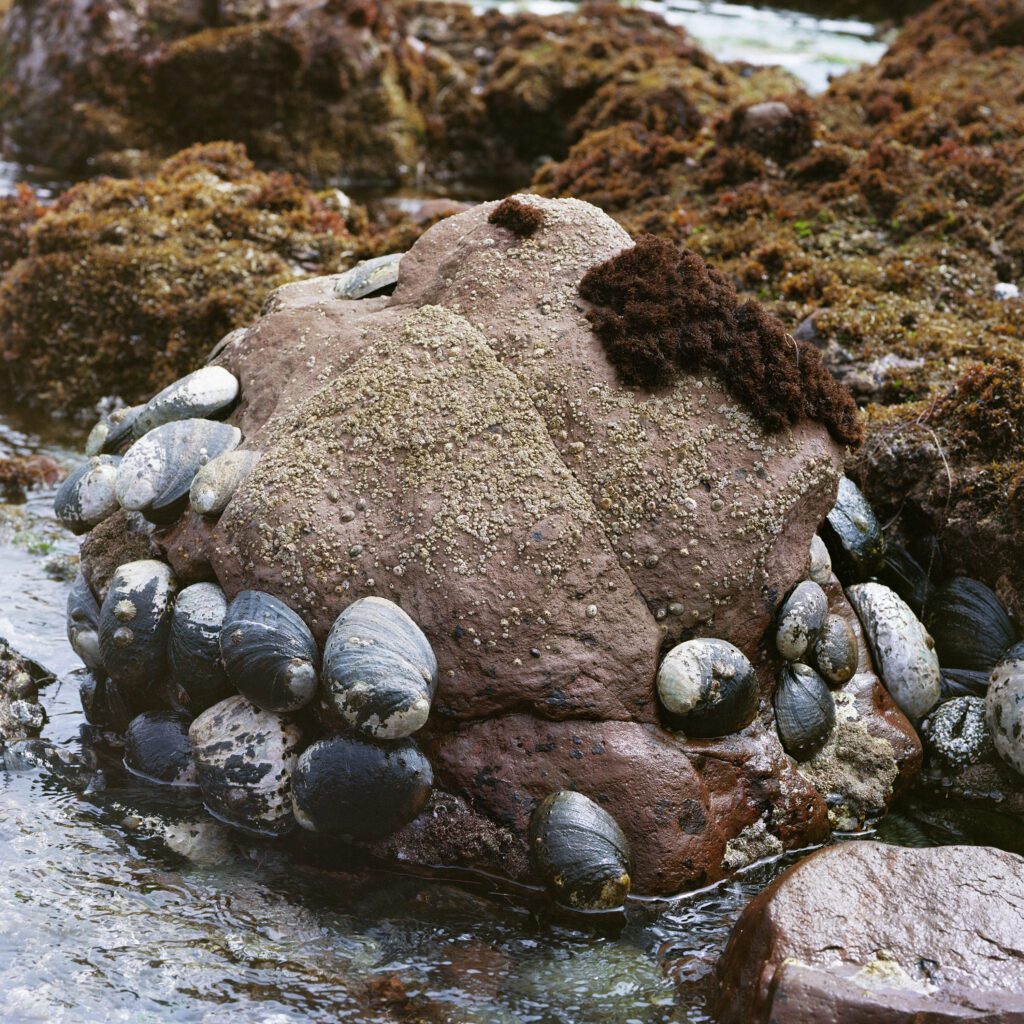 "Every single one of these images was created in a space where I was granted access, where I was allowed access, and I think about what that means and the absurdity of it because it is [my] ancestral land," Dorame said. "My images are very much based in the land. I try to remain very open, present and conscious of what's around, recognizing the contributions that the land makes towards us. It is my culture, but it is also my experience of what it means to be a Native American person in a city like Los Angeles, where there is no other home to go back to or reconnect with."
Natalie Ball, another 2023-24 Eiteljorg fellow, is well-known for her thought-provoking works that challenge the traditional narratives of Indigenous and Native American art. Born in Chiloquin, Oregon during the 1980s, Ball, is a citizen of the Klamath Modoc Tribes and elected official of the Klamath Tribal Council.
With a Bachelor's degree in Indigenous, Race & Ethnic Studies and Art from the University of Oregon, Ball embarked on a journey of cultural immersion and artistic exploration. Drawn to the rich heritage of New Zealand (Aotearoa), Ball pursued her Master's at Massey University, delving into the world of Indigenous contemporary art. Guided by a deep tether to her ancestral Homelands near southern Oregon, Ball's dedication to her craft led her to Yale School of Art, earning an MFA in Painting & Printmaking.
The materiality, gesture and humor within Native American Art
Ball's art is heavily influenced by her heritage and upbringing, which she uses to explore identity, history and control issues. Ball utilized unconventional materials, such as deer hide, neon glass, and even a unique Converse basketball shoe in pieces of art featured in the exhibit.
"My work is heavy on materiality, gesture and humor," Ball said. "I'm really happy to be a fellow because of who I am, my ancestors and the narratives I bring, and I think it is really important," Ball said. "Now, I have the opportunity to have a studio [with funds from the fellowship], and I am really excited because now my practice can grow."
Additionally, the amazing works of Native American artists Ruth Cuthand, Raven Halfmoon and Sean Chandler join this year's fellowship.
Dorene Red Cloud, curator of Native American art at Eiteljorg, highlighted the fellowships' contributions to preserving and protecting Native American heritage and culture.

"There are some difficult conversations, hard truths, that we can talk about and learn from and not feel guilty about it. It is good to learn the history of what has happened and what is happening because it is not always taught in schools," Red Cloud said. "Sadly, some people believe that there are no more native people, and that simply is not the case. Native American art is definitely having its moment."
"UNSETTLE/Converge: The Eiteljorg Contemporary Art Fellowship 2023," is on display at the Eiteljorg Museum from Nov. 11, 2023 through Feb.25, 2024. For more information, visit www.eiteljorg.org.
---
Contact multi-media staff writer Noral Parham III at 317-762-7846 or via email at noralp@indyrecorder.com. Follow him on @3Noral. For more news from the Indianapolis Recorder, click here. You can also check out the Indiana Minority Business Magazine by clicking here.