Wednesday, November 4th was a night of firsts for me. I attended my first concert in the Egyptian Room at the Old National Centre to see Boyfriend and Big Freedia, two artists I've never seen perform before. Indianapolis musician Andy D served as a fitting opener for the pair, and together they pulled a diverse crowd of fans on a weekday evening.
"My identity as a woman informs everything I do," said Boyfriend, during our chat after her set. "I was tired of hearing the word 'boyfriend' associated with women's sad stories about men, so I decided to reclaim it. I'm your boyfriend now," she proclaims, laughing at her playful assertion.
Boyfriend is a rap cabaret artist – a term she coined herself – from Nashville, Tennessee. She makes a point to note her style of rap is not to be confused with hip-hop as a genre and a culture. She continues, "Cabaret has elements of theater. I invite my audience into my living room every show." The set for her performance is a quaint room of a strangely familiar home with a feminine aesthetic, vintage furniture, and burlesque props strategically placed on stage.
Boyfriend's signature look includes an old-fashioned burlesque costume and lingerie, satin robe, round red-rimmed glasses and her hair up in a curler set. Fans of the Indianapolis burlesque scene likely noticed local favorites Pepper Mills and Patsy Blue lending their talents as dancers for Boyfriend's performance.
The art of burlesque infused with an outspoken woman's lyricism reflects feminist undertones, but Boyfriend thinks the impact of her music remains to be seen. But she is certain her performances spark a conversation about feminism and encourages people to think about media consumption. She recalls, "Once, there were two people who had never heard of me before coming to my show discussing whether I was a feminist rapper. Their conclusion didn't matter as much as the conversation happened." I nod in agreement.
Earlier in the afternoon, I spoke with Big Freedia before her soundcheck. "Be ready. There will be a whole lot of rump shaking and a good time! You'll release all your stress," she boldly declared. The Queen of Bounce did not disappoint or under-deliver. After my share of bouncing during her performance, my calves felt like I'd done a day's worth of cardio without stretching pre-workout.
Bounce is a subset of hip-hop music originating in New Orleans in the late 1980s and Big Freedia brings national attention to the Nola style. She explains, "It's up-tempo call and response on top of heavy bass." If you've never heard Big Freedia's music before, you'll be singing all the catchy refrains and dancing until you sweat by the end of her show – that's her promise.  "I grew up in New Orleans. The love, the culture, and everything about the city is in my music."
As an increasingly visible queer entertainer, the social and political implications of Big Freedia's music and message are clear. She assures me, "I am pushing boundaries, pushing people to be less judgmental."
Since the start of her career 16 years ago, Big Freedia has amassed critical acclaim, performed on late night television and at SXSW, and now stars on her own reality show on the Fuse channel, Big Freedia: Queen of Bounce. She is a gay, black man who embodies the queer term 'queen'. "I am 100% myself. I'm flamboyant and free," she states. "My fans feel that and are able to live free, too."
When the first bass line dropped of Big Freedia's set, I was surrounded by dozens of people of all backgrounds, mostly young people of color, bouncing and chanting along with the headliner to "Explode" as if nothing else in the world mattered, even for just the hour. This is a glimpse of what free looks like.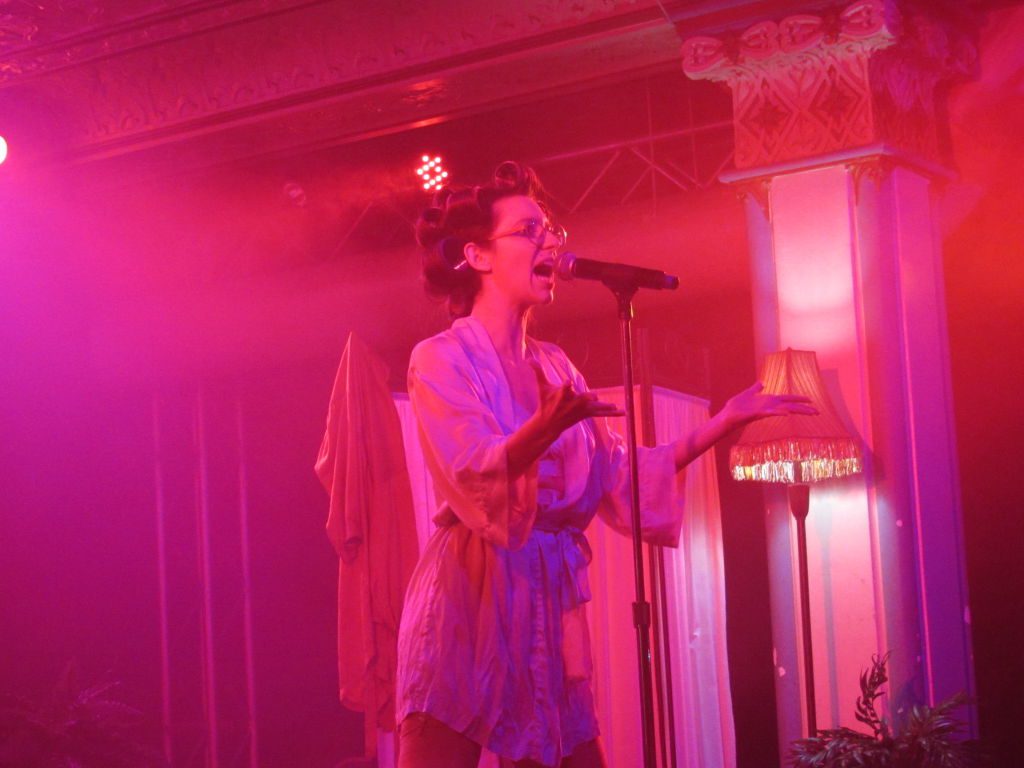 Boyfriend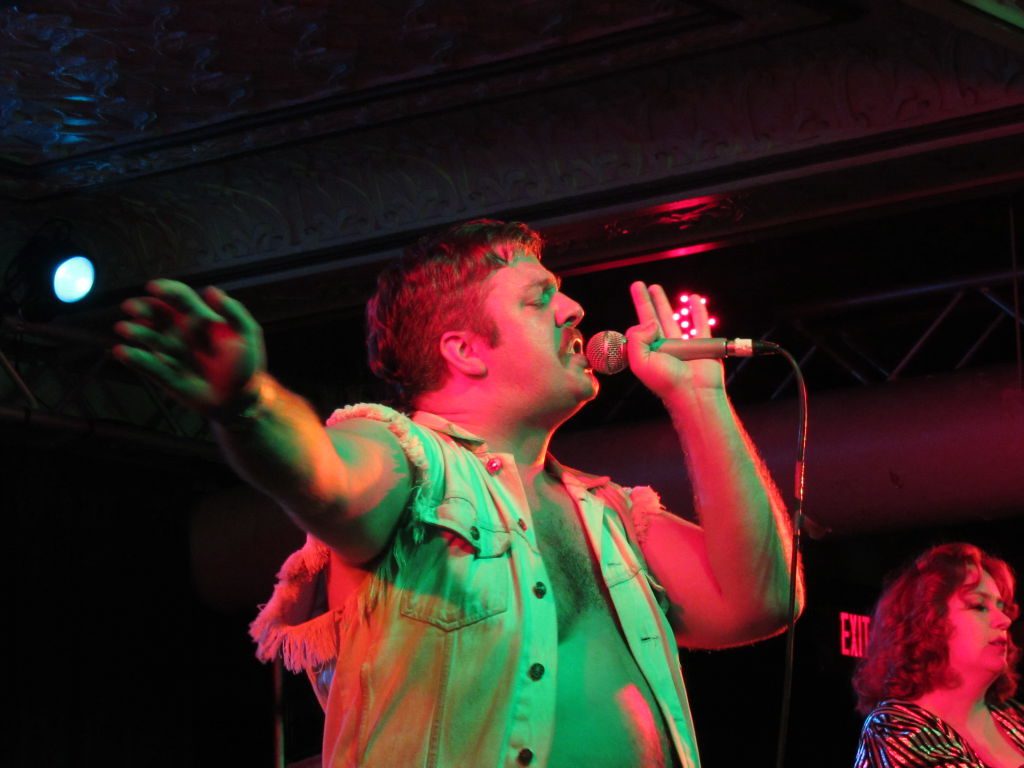 Andy D