Clover Stewart has spent much of the last 14 months zipping up COVID-19 casualties in body bags. At times, she has felt like one of the many living casualties of the pandemic — frontline medical workers who, at the height of the COVID-19 outbreak, have witnessed a lifetime's worth of gruesome deaths in the course of a typical week.
One night in March 2020, amid the frenzied efforts of the medical staff, the grim sounds of patients gasping for air and the acrid smell of disinfectant, Stewart's job got very personal: She recognized one of the deceased as the receptionist she and her pregnant daughter recently spoke with at a doctor's visit.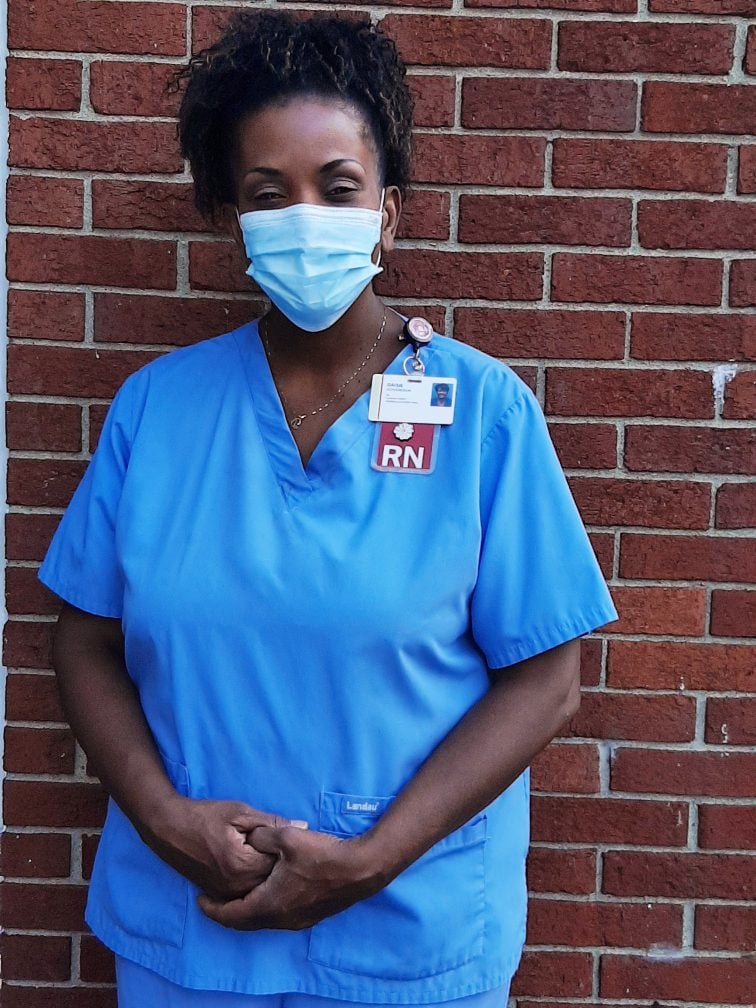 "I prayed for sanity," said Stewart, who works in a critical care unit in Brooklyn, New York, and credits her faith for helping her to cope. That night, immersed in death and full of anxiety that she and her daughter may have contracted the virus, Stewart received a voicemail. A fellow Jehovah's Witness was making a special effort to check on congregants working in health care and to share an encouraging Bible verse.
"God was with me," she said, as she reflected on the reassurance that God sees her tears.
In the year that has followed, spiritual focus has helped Stewart and other frontline medical workers in her religious community battle through the mental and emotional toll of the pandemic.
"What health care workers are experiencing is akin to domestic combat," Andrew J. Smith, Ph.D., director of the University of Utah Health Occupational Trauma Program at the Huntsman Mental Health Institute, said in a press release from his institution.
According to a study conducted by Smith's group, more than half of the doctors, nurses and emergency responders providing COVID-19 care could be at risk for one or more mental health problems — including acute traumatic stress, depression and anxiety.
As the pandemic escalated, Daisie Richardson, a registered nurse for 23 years, experienced unprecedented anxiety as she worked in the pulmonary unit of a large hospital in Indianapolis.
Every shift presented a challenge as she provided care to critical patients, spending the 12 or more hours each shift gowned, gloved and masked the entire time.
Richardson recalled, "They started to heighten isolation precautions, but they were not sure how this illness was being spread or what kind of isolation was required. So that made life very stressful."
She continued, "People were getting so sick so fast and so many of them at the same time. It was truly out of control at one period. It required a lot of endurance to be able to work straight through on your feet and see a lot of things that were not pleasant to see."
But just like for Stewart, Richardson's congregation of Jehovah's Witnesses mobilized. They made sure her physical needs were met and prayed regularly on her behalf. She stated, "I felt the comfort that comes from Jehovah through the congregation."
Their love motivated her to continue her routine of worship. She attended online meetings of Jehovah's Witnesses, joined Zoom ministry groups and relied on Jehovah to help her put her situation into perspective.
"I felt that if I did not maintain my calm, it was not going to help my patients," Richardson said. "Jehovah helped me with that."
American psychological and psychiatric associations, while not advocating or endorsing any specific religion, acknowledge a role for spirituality and religious faith in coping with distress and trauma.
Lawrence Onoda, Ph.D., a clinical psychologist in Mission Hills, California, noted a number of ways spirituality can help, including giving people "a positive hope and meaning toward life, comfort by looking for answers and strength from a higher power, and a collective shared experience of support and community."
For nurse practitioner Brandy German, such support and community helped her through her own struggle with COVID-19.
"I was able to take my focus off how bad I was feeling," she said. "I didn't feel alone anymore."
German tested positive in late March 2020 after weeks of seeing patients with the hallmark symptoms at her clinic in Angola, Indiana. While she quarantined with a mild case, her husband soon developed severe COVID that would last months.
"I was pretty sure I gave him the virus," German said. "I didn't want him to know how scared I was. I felt very isolated."
During that time, German joined virtual ministry groups almost every morning to write letters with positive Bible messages to community members. She also continued her regular schedule of meeting twice a week with her congregation online.
Filling up the spiritual "tank" has also helped counteract the emotional toll of health care work during the pandemic, says Adrian Barnes, a helicopter flight paramedic based out of Sacramento, California.
During his hour-long commute to and from work, he listens to uplifting religious songs and audio recordings of the scriptures on JW Library, a free Android and iOS app from Jehovah's Witnesses featuring content also available on jw.org.
"This keeps me focused and calm," he said. "I look at it as God talking to me on my way to work and back."
In his 24-hour shifts, he sees pain, suffering and hopelessness. "It can be emotionally draining," Barnes said.
He recalled arriving at one facility to transport a COVID-19 patient, only to see her and all the others lying face down in their ICU hospital beds to reduce pressure on their lungs. In that surreal moment, hearing the intermittent release of pressurized air from more than a dozen ventilators, Barnes realized the merciless brutality of the pandemic.
"It was a big eye opener for me," he said. "I can only do the best that I can. There comes a point when you have to look to someone greater for help, and that's God."
Despite the feelings of despair and fear created by the pandemic, Richardson also finds peace because of her reliance on God. "For me, it became a matter of really trusting in Jehovah to help me do my best," she said.
When Stewart is surrounded by death inside the frigid trailer where COVID's victims temporarily rest, she recalls scriptures of comfort, peace and hope. She never forgets to pray and be thankful for her family of faith.
"God is going to get me through this," she said.