Frank T. Joshua Jr. is a construction site manager who has an unwavering love for STEM education. He grew up in New Orleans, Louisiana, and was always interested in how things worked. He loved taking things apart and putting them back together, and he was always eager to learn new things.
Now, Joshua is living his dream of putting STEM to good use.
Joshua's parents encouraged his interest in STEM, and they enrolled him in STEM NOLA, a program that provides hands-on STEM education to students in New Orleans. At STEM NOLA, Joshua learned about engineering, science and math, and he had the opportunity to work on real-world projects.
Joshua's experiences at STEM NOLA helped him to develop his STEM skills and to learn how to apply them in the real world. He also built relationships with mentors who helped him to pursue his dreams of becoming a STEM professional.
Joshua spoke highly of the impact that STEM had on his career path. "It challenged me," Joshua Jr. said. "It makes you think analytically before you even set foot in college."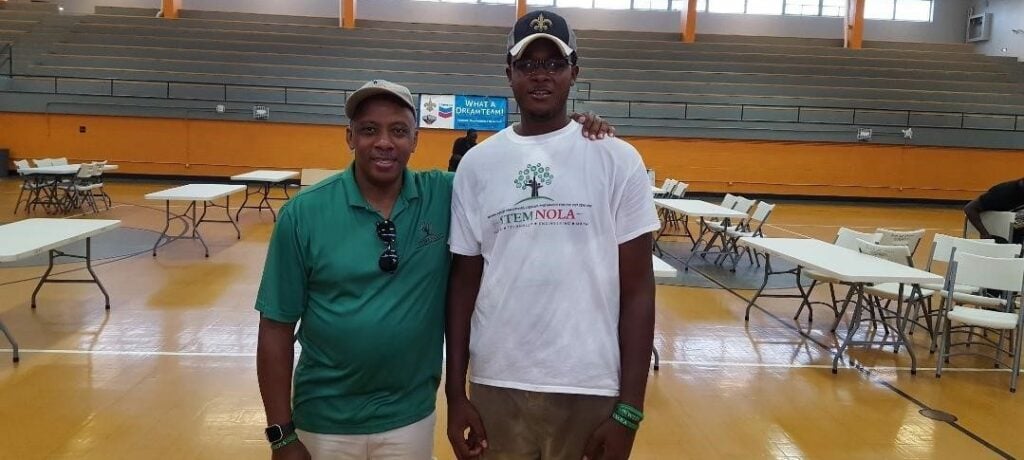 After graduating from high school, Joshua attended Prairie View A&M University, where he earned a degree in mechanical engineering. He went on to work as a project manager for D.E. Harvey Builders.
In his current role, Joshua is responsible for overseeing the construction of a large maintenance facility at the Port of Houston.
Joshua is a talented engineer and a dedicated project manager. He is also a devoted advocate for STEM education. He believes that STEM education is essential for preparing students for the jobs of the future.
Joshua is committed to helping make STEM education more accessible to students from all backgrounds.
He is an inspiration to many people. Joshua is a living example of what can be achieved when someone has a passion for STEM and the determination to succeed. He is also a role model for young people who are interested in pursuing a career in STEM.
Joshua is not content to rest. He is already planning his next steps in his career. He is interested in becoming a developer, and he is eager to learn more about how to build and manage large projects.
Additionally, Joshua is passionate about giving back to his community. He is a mentor to young people who are interested in STEM, and he is involved in several STEM education initiatives in New Orleans.
Joshua is a rising star in the STEM world.
He is a talented engineer, dedicated project manager and passionate advocate for STEM education. Already an inspiration to many people, he is sure to obtain many more great achievements in the years to come.
For more happenings around Indianapolis, click here.
Contact multi-media staff writer Noral Parham III at (317)-762-7846 or via e-mail at noralp@indyrecorder.com. Follow him on Twitter @NoralParham.