Indianapolis native Mykah Coleman has been named Queen Scholar of this year's Festival 500.
The Princess Program encompasses 21 cities and 19 universities. This year's combined applicants hold an approximate 3.70 grade point average.
Each Festival 500 princess was also awarded a supplementary $1,000 for their participation and diligence throughout the program.
The 500 Festival Queen honors came during the annual Breakfast at the Brickyard event last Saturday.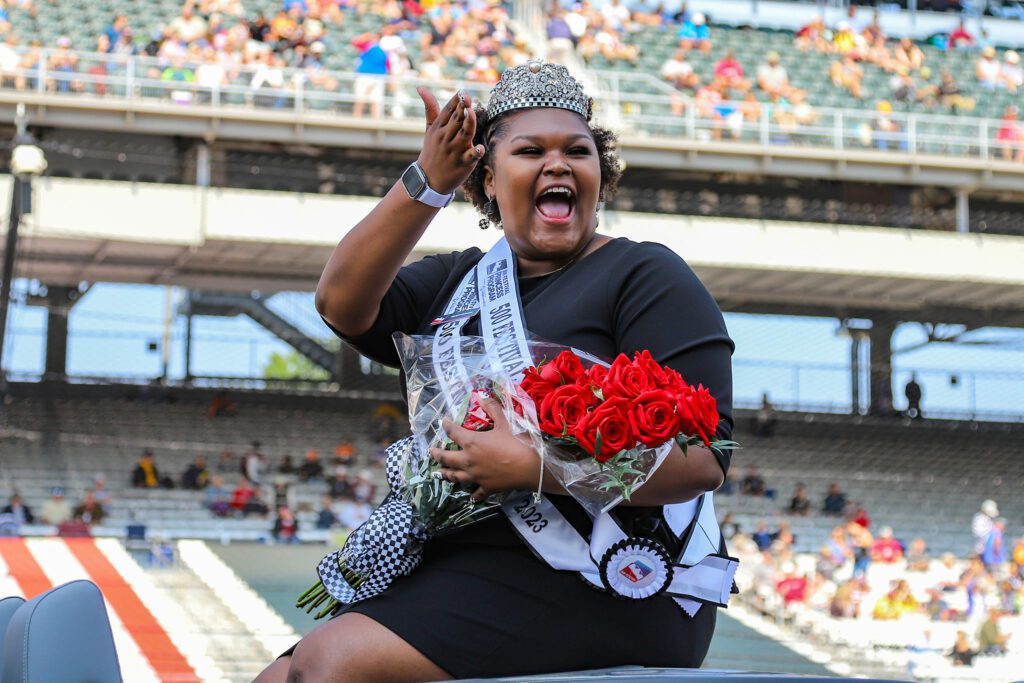 As Queen Scholar, Coleman received a $1,500 scholarship and custom regalia to be worn during the festivities associated with the Indianapolis 500 race.
The Festival 500 Queen Scholar was also in attendance for the 49th annual Fastest Rookie of the Year Award Luncheon.
Coleman, a Shortridge High School graduate and Marian University education major was emotionally moved by the once-in-a-lifetime honor.
"I am beyond grateful to have this role as a princess because I (can) be an inspiration to all of the little Black and brown girls and boys to show them that no matter what background you come from, what school you went to, what neighborhood you grew up in, you can be amazing and do great things," Coleman said.
Contact multi-media staff writer Noral Parham III at (317)-762-7846 or e-mail at NoralP@IndyRecorder.com. Follow him on Twitter @NoralParham.