To simply say Rod Reid is more than ready would be a gross understatement. You can see the anticipation in his facial expressions when discussing the debut of Force Indy's USF 2000 race team at Barber Motorsports Park this weekend. With all the preparation and testing completed, it's now time for the moment the enthusiastic team principal has been planning on for some time.
With a stellar resume that includes some 40 years in motorsports, including a highly successful campaign with the NXG carting program which has touched thousands of young drivers, Reid took time from his busy schedule to talk with me during the IndyCar Series open testing sessions last week at the Indianapolis Motor Speedway, and it's obvious the team is ready.
"We've worked extremely hard in preparing for the season opener and feel we're in a pretty good position to be successful at Barber," said the affable yet highly focused Reid. "Our test sessions at Barber were helpful and informative so now it's time to see how we stack up against the rest of the field in actual race conditions.
One of the subjects Reid discussed with me was the level of confidence he has in his driver Myles Rowe, who won the job based on his accomplishments to date as well as other intangibles that stood out.
"I looked for skill, someone who'd be open to coaching and would also understand our mission and Myles checked all those boxes," added Reid before taking me to meet his talented young driver.
Like Reid, Rowe understands the shear gravity of the opportunity and covets the chance to work closely with Penske Racing, which is providing technical support and other resources as part of a combined effort between the two organizations. Having a mentorship of sorts from the most successful racing organization in the history of the sport is huge, and Rowe clearly gets the fact just how truly fortunate he is.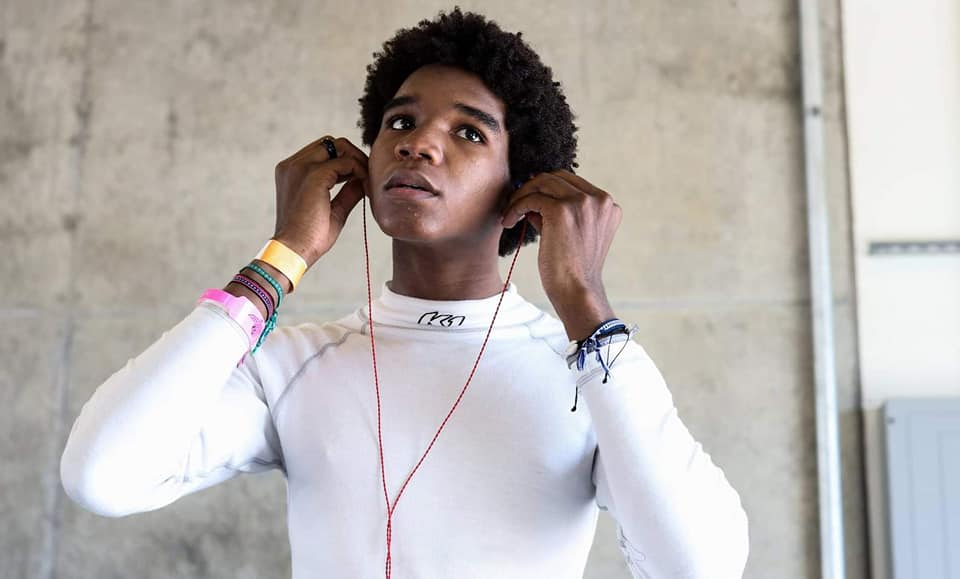 "This opportunity is beyond anything l could've imagined," stated the polite and soft-spoken 20-year-old from Powder Springs, Georgia, who will be piloting the No. 99 entry in the two races this weekend in Alabama. "I understand the expectations and intend to work hard in achieving the best possible results both on and off the track," added Rowe before departing IMS with Reid to their next engagement.
Can the Force Indy Team find success in their inaugural foray? Absolutely. They also know there'll be a lot of eyes on them in the racing paddock, but something tells me this group is going to distinguish itself and find victory lane before the season is over.
Notes: Myles Rowe is also a student at the prestigious Pace University in New York City, where he's studying film and photography. It's incredible to me how a young person can balance all that responsibility, but he's doing just that.
You can watch Force Indy compete at Barber Motorsports Park on April 17 with livestreaming coverage of race one at 8 a.m. and race two at 3:50 p.m. Check out roadtoindy.tv or USF2000.com for complete coverage.
Danny Bridges, who thinks Rod Reid and Myles Rowe have all the right stuff about them to be successful, can be reached at 317-370-8447 or at bridgeshd@aol.com.