In the midst of the pandemic's uncertainty and restrictions in 2021, Living in the Moment Events emerged as a shining example of entrepreneurial innovation. Founder and CEO, Brandy Ferguson saw an opportunity to celebrate safely, and the idea gradually evolved into a thriving business. Here's how this unique journey developed into a space where the entire community can celebrate all of their precious moments.
A creative spark amidst adversity
As the pandemic continued to disrupt daily life, Brandy realized that people were eager to celebrate special occasions but hesitant to venture out. This realization became the spark for Living in the Moment Events. "As we began to learn more, and people became more comfortable with smaller, intimate gatherings, I was constantly contracted to go to different homes to decorate for celebrations. It was a way for people to have parties without leaving home in a way that felt safer. But I quickly got tired of the shuffle between homes, and I decided to contact a commercial realtor to see what spaces were on the market! I knew I could follow any state and/or county guidelines safely under one roof."
Consulting with a commercial realtor, Brandy embarked on a journey to find the perfect location. And after months of searching around Indy, the team discovered a space that they knew would house the future business. After months of renovations, totaling over $25,000, the venue was transformed into an intimate and picturesque location for weddings and events of all varieties.
Surprising success and valuable advice
One of the most surprising aspects of Living in the Moment Events has been its remarkable success. Since its inception, the venue has hosted over 1,000 events, ranging from meetings and parties to weddings—but the success wasn't overnight.
"The journey to business ownership quite literally is an unending journey, but it all starts with one must—you have to believe in yourself first. I realized very quickly that I had full confidence in the business I was bringing to market, and in doing so, I was giving everyone a reason to believe in that business long before the doors of Living in the Moment Events opened to the public."
Living in the Moment Events stands out in the industry due to its dual role as both a travel agency and an event venue. This unique approach allows them to accompany couples from engagement to honeymoon—offering a comprehensive wedding planning experience. As the only venue in Indianapolis providing such services, the business seeks to attract more couples who appreciate Cabaret-style, modern weddings. Additionally, they aim to expand their services by hosting more daytime meetings and seminars for the corporate and philanthropic communities.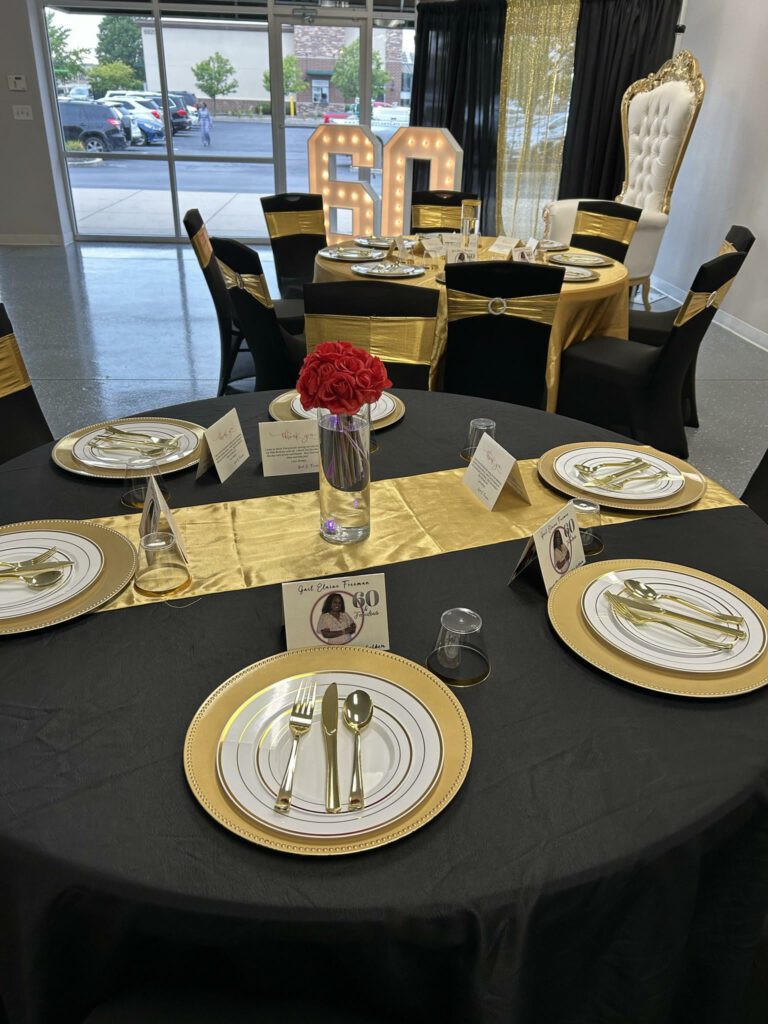 Future growth and community engagement
Looking ahead, Living in the Moment Events envisions expanding its reach through community events—events that are already on the calendar.
"At Living in the Moment Events, we pride ourselves on being a part of the community, which means we collaborate on initiatives like back-to-school events, breakfast meetings, and the upcoming Indy Business Shower. This event provides valuable resources to small, primarily diverse businesses, and reflects our dedication to fostering connections that support our community in impactful ways. These services will only strengthen as our business matures."
Living in the Moment Events is a testament to the power of creativity and determination in the face of adversity. What started as a pandemic-inspired idea has evolved into a thriving business, offering a unique combination of event services and travel planning. With a track record of success and a commitment to community engagement, Brandy and Living in the Moment Events are poised for a bright and dynamic future, continuing to make special moments unforgettable for their clients.
To learn more or register to attend the Indy Business Shower, please visit the website.