Ian Manuel was just 14 in 1991 when he was sentenced to life in prison without the possibility of parole.
After 26 years in prison, with 18 of those years spent in solitary confinement, Manuel was released after the Equal Justice Initiative took on his case, arguing sentencing a teenager to life in prison was cruel and unusual punishment. In May, he released his memoir, "My Time Will Come," detailing his early life in the foster care system, his crime, and the unrelenting punishment he faced as an inmate in the Apalachee Correctional Institution.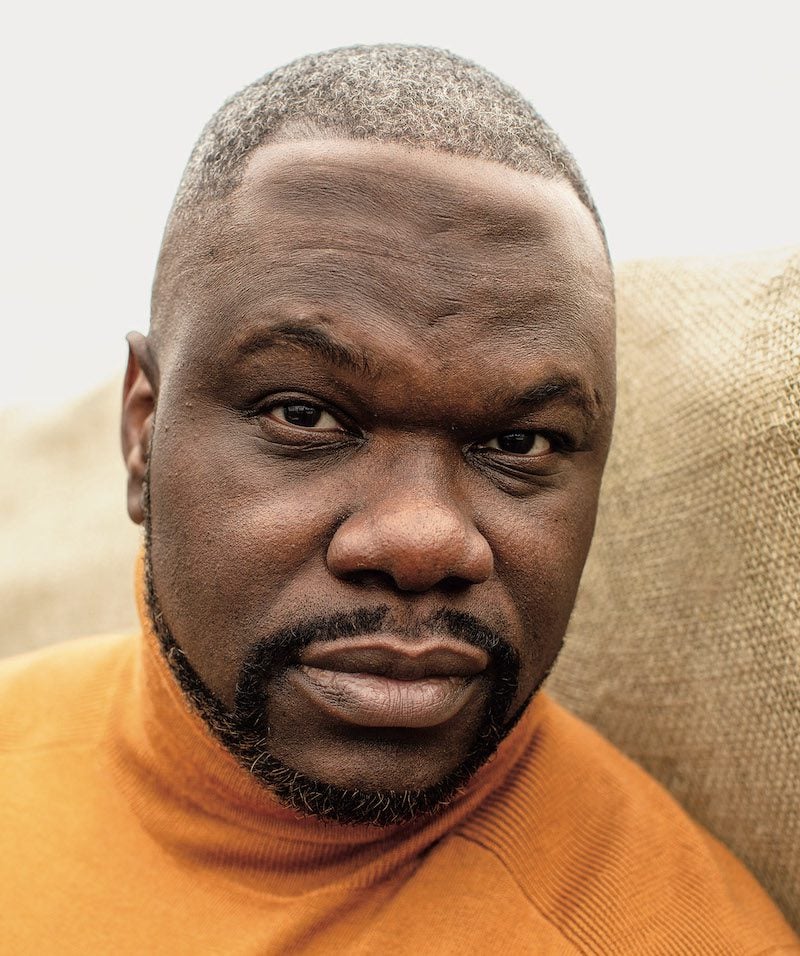 On Sept. 22, Manuel will share his story — and his message of hope — with an audience at Butler University's Shelton Auditorium as the inaugural Visiting Black Intellectual for Butler's Hub for Black Affairs and Community Engagement.
At 13, Manuel was instructed by a group of older teens to commit robbery. During the attempt, Manuel shot and wounded a woman and was later arrested by Florida police. His mother and lawyer urged him to plead guilty to attempted robbery and attempted murder to reduce his sentence, but the trial judge wanted to make an example out of the teenager.
"During my sentencing, the judge said he didn't understand how anyone could stand before him and say their environment played a role in committing a crime," Manuel said. "But he didn't know my mom also grew up in that environment, and she went to prison for shooting somebody when I was a newborn baby. The environment and being poor and Black has a huge impact on our choices."
"My Time Will Come" is an honest and vulnerable depiction of life in one of Florida's toughest prisons. However, Manuel said the story was "cleaned up" more than he would have liked by editors and his publishing company.
"I wanted to say a lot more about the abuse from correctional officers and the department of corrections that is hidden from the public eye," Manuel said. "If George Floyd could be murdered by a police officer in broad daylight with people standing around, imagine what happens behind closed prison doors when there's no one there to record."
Manuel described solitary confinement as draconian — the United Nations deems any solitary confinement lasting more than 15 days to be torture — and said prisoners are often drugged and denied mattresses and blankets, as well as routinely gassed with chemical agents.
In many ways, Manuel said he's lucky. Upon his release, he had a reentry program in place thanks to the Equal Justice Initiative.
Many former inmates don't have an easy path to getting back on their feet — if a path for them exists at all. The department of corrections, Manuel said, isn't about correcting the behavior of those in prison, it's about control.
A night with Ian Manuel
Ian Manuel will speak at 7 p.m. Sept. 22 at Shelton Auditorium at Butler University, 1000 W. 42nd St. A book signing will follow the free event. For more information, visit events.butler.edu.
"It's on the individual himself to seek to be better," Manuel said. "And a lot of times, those opportunities aren't there. Usually when you're released, you're given $50 and a bus ticket and asked not to reoffend, but you can't find a job. You can't get an apartment because you have a record. … The reentry process in this country needs a lot of work."
Manuel looks forward to sharing "My Time Will Come" with a Hoosier audience. While initially hesitant to share stories from his childhood, Manuel said the writing process was cathartic.
"I learned that everything happens for a reason. We all have something within us that pushes us to survive even in the toughest of circumstances," Manuel said. "The human spirit can survive some hellish circumstances. I was a child when I was placed in an adult prison, and I didn't know how that would turn out. But I came out with my sanity, talent and humanity intact, and I know that the human will can endure."
Contact staff writer Breanna Cooper at 317-762-7848. Follow her on Twitter @BreannaNCooper.