Ten years ago, Asia Coffee wanted to decorate the perfect cake for her 7-year-old son. She took a decorating class at a local cake supply store and was able to complete her oldest son's Donkey Kong cake. That experience sparked a passion for cake decorating that led the Indianapolis native to her current appearance on the third season of Food Network's "Holiday Wars."
Filmed in the summer, the competitors are placed on teams of three and tasked with baking and decorating cakes based on a task assigned to them by judges Shinmin Lee and Aarti Sequeria, all while vying for a $25,000 grand prize. The show airs every Sunday, and the fourth episode will air at 9 p.m. Nov. 21.
While this is Coffee's first time on a network food competition, she's no stranger to baking on camera. After uploading a tutorial on a royal icing runout ­— a complex technique to add icing "cut-outs" to a cake — to YouTube, Coffee gained a social media following. Currently, Coffee teaches her 57,000 subscribers tips and tricks to decorate their own cakes with videos uploaded every other week. Thanks to an international following, Coffee's learned a lot about baking in other countries and climates.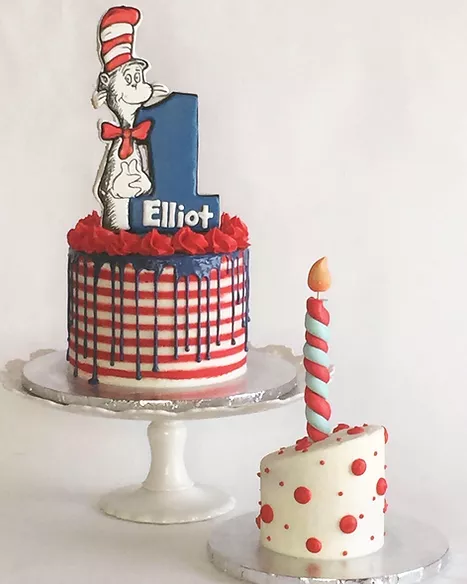 "I have people in the [United Kingdom] asking me to explain shortening, because they don't have that there," Coffee said. "It's helped me figure out alternatives that people can use to follow recipes."
This ability to improvise, as well as her nine years of teaching experience locally, helped Coffee and her team — Dough Angels — on "Holiday Wars." Coffee, who is used to baking alone, was placed with two strangers for the show. Luckily, her full-time job as a commercial interior designer at Schmidt Associates, made the process a little easier.
"It was a fantastic experience," Coffee said. "I've worked at Schmidt Associates for a little over five years, and I work with teams, so what I do full-time played a positive part in learning to work in a team with complete strangers."
While she can't divulge where her team placed, the mother of four said she hopes to participate in more competition shows in the future. She learned small tricks for being on television ­— always pack false eyelashes and avoid collared shirts ­— but in a greater sense, she learned a lot about life.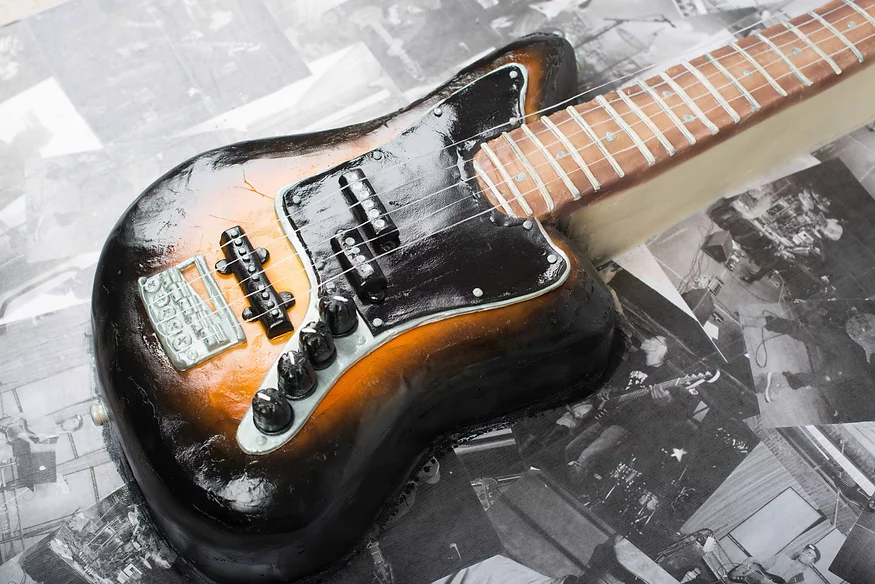 "It's not the destination, it's the journey," Coffee said. "It was such a great learning experience, and it made me realize how important it is to live in the moment and take chances."
Throughout her decade of baking, Coffee has made cakes, cookies and cake pops for nearly every occasion: birthdays, graduations, weddings and more. While she loves sharing those special moments with people, Coffee has no plans to open her own bakery. Instead, she hopes to find her own space to host classes to support others in their cake decorating journey.
"I want to teach people a skill they can use to make their families happy, and maybe make a little money on the side," Coffee said. "As for the future, I would love to be on another show, but we'll see how it goes. I don't have an expectation because I don't want to be disappointed, I'm just along for the ride and I'll see where it takes me."
"Holiday Wars" airs every Sunday at 9 p.m. on Food Network.
Contact staff writer Breanna Cooper at 317-762-7848. Follow her on Twitter @BreannaNCooper.