I was at brunch in Chicago about eight months ago. At the time, there were protests happening regarding relations in Israel. I remember talking with a friend who was there at the time and was part of the brunch conversation, and she later commented to me, "Oh, she just doesn't know any better" — referencing comments that one of the women made.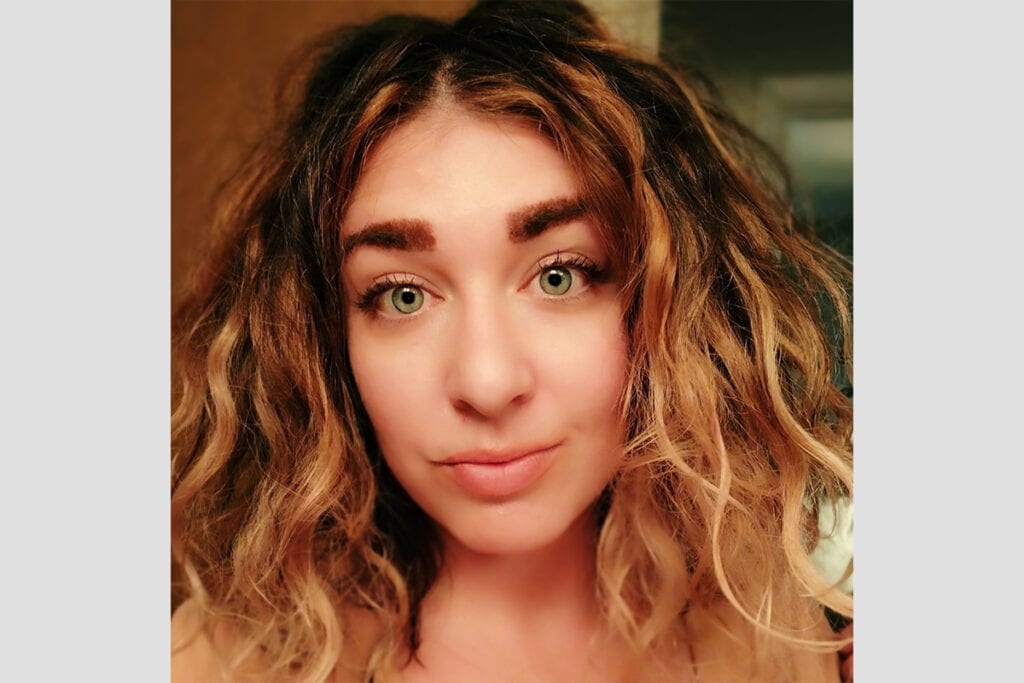 Oh, but she does know better.
As a white and Latina woman, I can tell you honestly, I have witnessed microcosms of this behavior in nearly every training I have cofacilitated with one of my business partners (a Black man) over the past couple of years. Let me be very clear: This doesn't include my own personal witnessing of this behavior for decades, too — just pointing out it happens in racial equity trainings with white women who have, oddly enough, volunteered to be part of because they want to "do" something. We never have orgs mandate our training, not our approach. Read that again if you need to.
Many white women do not know or deeply understand the historical significance of how their behaviors have killed Black people for centuries — specifically Black men. Including white women I talk with who are dating or married to Black men. And white women who adopt Black children. There are many reasons you may not know this history. One glaring reason is the carefully designed and systemically racist ecosystem that is American culture.
I also want to be clear that I am not an expert on the Black lived experience. And I do not and will not speak for the Black community.
What Ican tell you is 100% my expertise. My own lived experiences.
Part of my lived experience is conducting cultural research within the realm of cultural psychology and cultural neuroscience. When considering the cultural psychology lens, we can confidently assert that one must fully and authentically accept who they are and understand their own cultural narrative [culture is norms, beliefs, values, language, symbols] before they can change or be receptive to accepting the truth and lived experiences of others. The white tears [when real] are due to discomfort within oneself. When white women blame how they feel on a minoritized person not conforming to their norms — it just shows me that you do not understand yourself. Your feelings are your response and reactiontoyour emotions. In other words, you may need some supports to learn how to identify and regulate your emotions.
Race was a social construct designed to control, oppress and create power structures for people who are white to reign supreme. A caste system based on color. And the United States sprinkled this caste system into the founding of its country with the original influencer strategy: "Let's position it as freedom and equal access …" Conditional, of course.
The construct of race is pure evil. And yes, I believe this is a greater spiritual battle. But what is not going to happen here is giving any human an opt-out through spiritual bypassing.
If you stay in a place of shame, you will never be able to un-center yourself and see Black people and other marginalized groups as equal and with authentic love. Why? Shame tells us we are "all alone." Shame has us believing we deserve a certain type of treatment.
So, if shame tells us a story that we are deserving of a certain treatment — this often manifests as privilege and superiority thinking — often referred to as white privilege.
Black, white, brown, any and all shades, if you live in the United States, accepting that our country was founded centered on white, patriarchal, heteronormative being the most supreme culture … and everything else is less than … is an extremely important piece of moving toward reconciliation. This is the truth. America is the implementation blueprint for white supremacy culture and has been indoctrinated in all of us intentionally since our country was founded. Nazi Germany attempted a similar implementation blueprint succeeding with the genocide of approximately 60% of the entire Jewish population. The difference is that their plan was more overt, and America's plan has been embedded through law, policy and institutions [including the church].
White women, including those of us who pass, you may struggle to accept this truth because your America has been centered around your comfort. Your privilege. Your shame. And someone coming to rescue you when tears are shed.
Until next time, I will leave you with the prolific words of the late James Baldwin from his acclaimed 1962 piece "Letter from a Region in my Mind": "Whatever white people do not know about Negroes reveals, precisely and inexorably, what they do not know about themselves."
Justine Gonzalez is an Indiana native and first-generation college graduates, having served in both Chicago and Indianapolis public schools. Her consulting firm, EducatorAide, partners with organizations to help cultivate culturally connected, equitable, and inclusive environments.