A group of Hoosier stakeholders in biotechnology and advanced manufacturing submitted a proposal to the U.S. Economic Development Administration for formal designation as a Regional Technology and Innovation Hub. The consortium, called Heartland BioWorks, is led by the Applied Research Institute, Inc. (ARI). If designated as a tech hub, Heartland BioWorks could compete for an implementation grant of up to $75 million later this year.
The Regional Tech Hubs Program was created through the CHIPS and Science Act of 2022 to promote location-based economic expansion investments in technology and innovation. The program is designed to bolster a region's capacity to manufacture, commercialize and enact critical technologies.
Heartland BioWorks proposes the use of grant funding to sustain a range of endeavors, including creating and enforcing programs to train and upskill workers in the biotechnology industry, aiding biotech startups to bring their developments to market, and producing a network of advanced manufacturing facilities that could be utilized by biotech businesses.
"Indiana has an established legacy of leading economic opportunities through a secure U.S. biotech supply chain, which is critical to national security," said Indiana Secretary of Commerce David Rosenberg. "The Heartland BioWorks Hub has created an opportunity to deepen collaboration between Hoosier biomanufacturing stakeholders, enabling them to continue innovating and thriving in the U.S."
The group includes representatives from the private, public and nonprofit sectors as well as education. ARI served as the convener of the group and developed the proposal in collaboration with group members.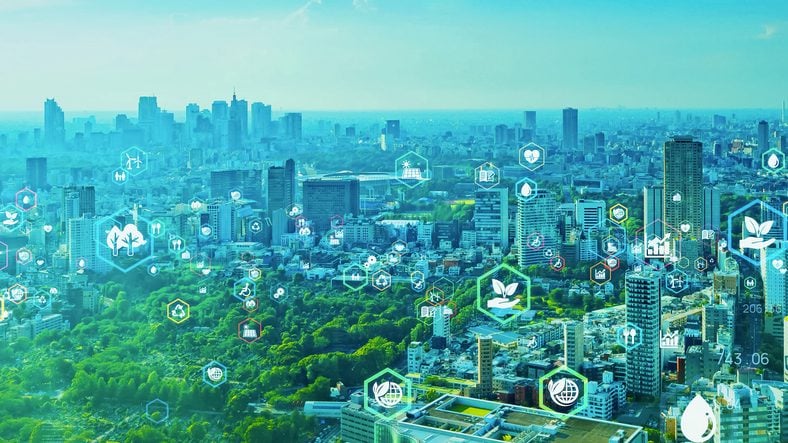 "Heartland BioWorks will secure U.S. leadership in making the biotech products of the future," said CEO of ARI Dave Roberts. "The Hub will provide biotech start-ups with access to manufacturing and implement the workforce training required to support new industry, focusing on historically economically disadvantaged communities."
Award and funding determinations are expected this fall. The award amounts could be in the range of $50 million to $75 million. Former Mayor of Bloomington John Fernandez will serve as the BioWorks Regional Innovation Officer.
"The Heartland BioWorks consortium's exciting proposal builds upon Indiana's strong historical foundation of national biotech leadership to catalyze continued innovation in biotechnology and to build a workforce pipeline that will sustain industry needs for decades to come," Fernandez said.
Heartland BioWorks' proposal submission is a noteworthy step forward for the biotechnology industry in Indiana. The group is well-positioned to secure the tech hub classification and grant funding. If successful, the Heartland BioWorks Hub will have a crucial impact on the growth and development of the biotechnology industry in the Hoosier State.
---
Contact multi-media staff writer Noral Parham III at 317-762-7846 or via email at noralp@indyrecorder.com. Follow him on Twitter @NoralParham. For more business news like the Heartland BioWorks $75 million grant, click here!