Six-year-old Bellamy Hermmann sat in a chair that could have held three of her comfortably and rolled up her pink sleeve, exposing a tiny arm. Out came the needle, and the nurse promptly sunk it into Bellamy's left arm. Barely even a flinch.
Bellamy — along with her older brother, 10-year-old Brody — were among dozens of children who walked into the county health department's Northeast Clinic to get the child-sized dose of the COVID-19 vaccine on a recent weekday afternoon.
The process is familiar to adults and teens who've been vaccinated. The nurse asks if there's a history of allergic reactions, tells them to wait 15 minutes after the shot just in case they experience a reaction.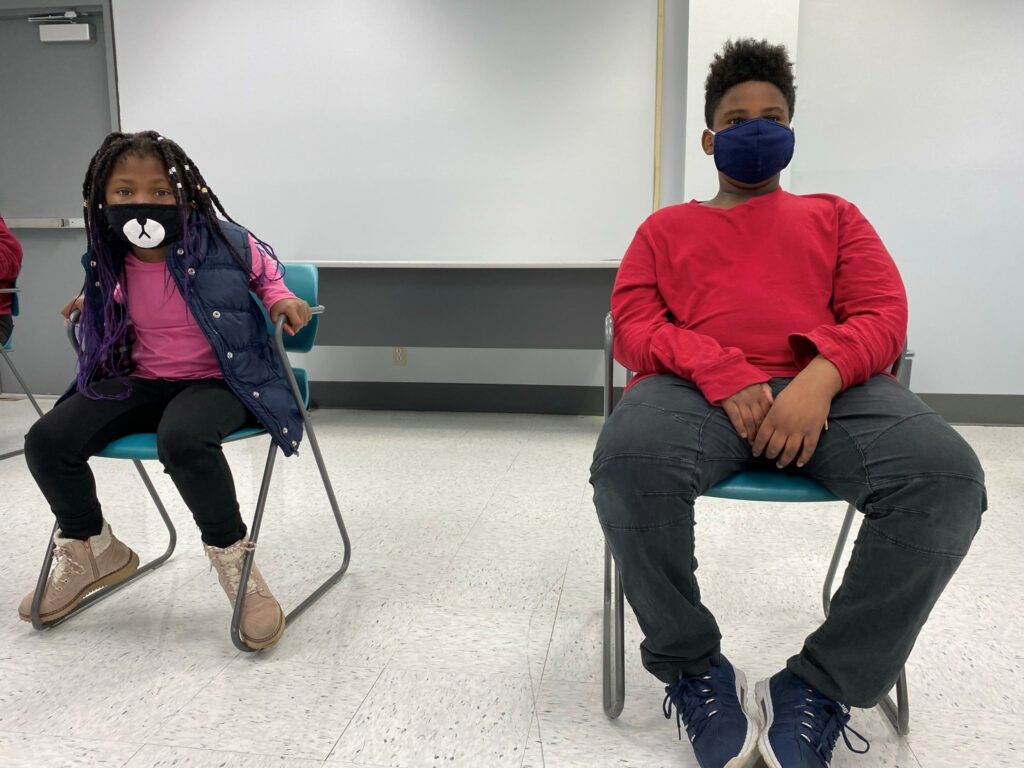 Adults probably pay less attention to the oversized world map on the wall that has pictures of animals on every continent, and there isn't a loving caretaker to pinch their arm in an attempt to relieve some pressure from the needle. One father had to reassure his young son at the registration table that the vaccine is safe.
Now that the Pfizer vaccine is available for 5- to 11-year-olds, about 1.3% of the state's children in that age range have received their first dose as of Nov. 10, according to the state health department. Just over half of everyone who's eligible for the shot are considered fully vaccinated.
• Get your vaccine appointment here
The Hermmann siblings know why they left school a little early to get the shot.
"I hate COVID," Brody said.
Brody fidgeted a bit while the nurse worked on the computer after giving his sister the vaccine, but he said it didn't hurt. He got his flu shot recently, so maybe he was used to the pinch.
Bellamy said it hurt, but she got the vaccine so she can "be safe."
County health department Director Dr. Virginia Caine said getting 5- to 11-year-olds vaccinated represents an "excellent chance" to get to the other side of the COVID-19 pandemic. She said the next best opportunity to see progress in health data is likely late January.
"If we can reach a substantial number of this age group, I think we stand a good chance of taking control and curtailing this infection," Caine said.
The health department should have at least one pediatrics-only vaccine clinic open next week, Caine said, and a second one should open by December. That's because the health department has noticed adults are taking up vaccine slots that officials assumed would go mostly to younger children at this point.
Caine said the health department may consider mass vaccination clinics in some schools if there isn't adequate access for younger children.
Contact staff writer Tyler Fenwick at 317-762-7853 or tylerf@indyrecorder.com. Follow him on Twitter @Ty_Fenwick.