As we're nearing our second year of living through a global pandemic, you might think there's not a lot that could scare you.
How about killer clowns? Zombies and cannibals? Or, if that's not enough, how about completely losing one of your senses? In its 12th year, Indy Scream Park is delivering haunts that will make even the most seasoned horror-buffs jump out of their skin.
It isn't just dumb luck that makes Indy Scream Park so scary; the directors put serious time and research into terrorizing their guests. Jon Pianki, marketing manager of Indy Scream Park, said staff members visit haunted houses throughout the country to get ideas. If something makes them jump, they incorporate the idea at the Anderson park. After the season, they also send out surveys to everyone who attended to determine what changes to make for the next season.
This year, changes were apparent as soon as guests stepped into the Monster Midway. The space has been completely revamped, complete with multiple bonfire areas and plenty of seating. By the warmth of the fire, guests can gorge on funnel cakes, try their hand at axe throwing and hang out with some monsters, such as Freddy Krueger or one of the several clowns roaming the grounds.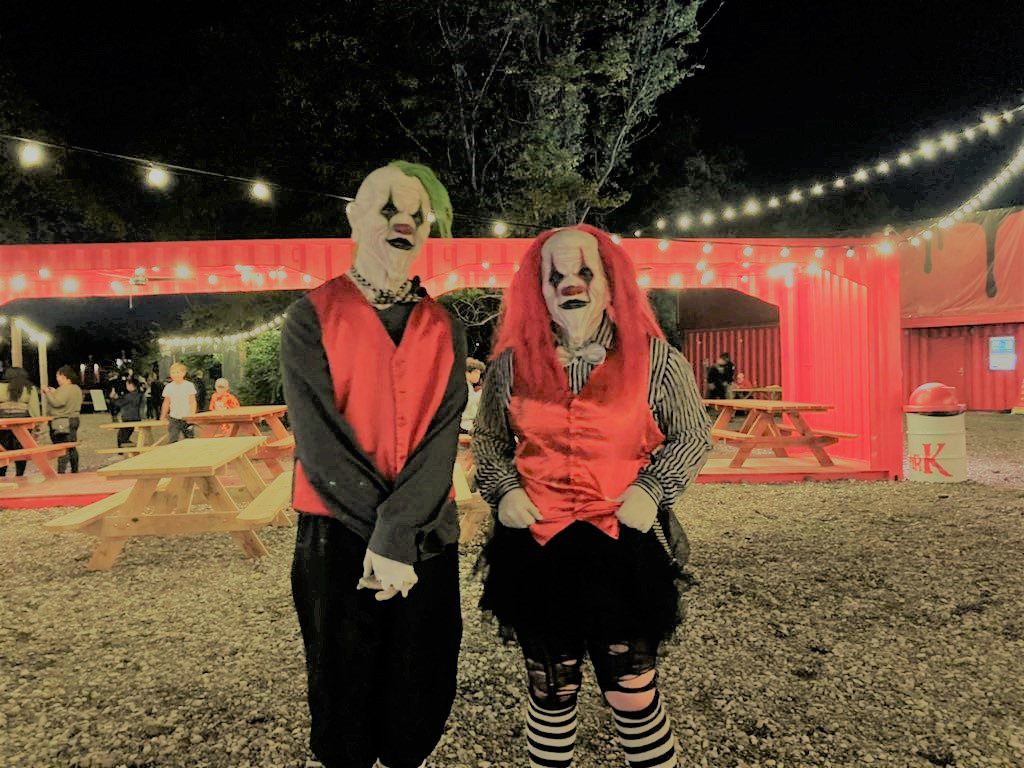 New this year to the midway is Bonzo's Beer Garden. With an assortment of spirits to choose from — including some local craft beers — guests can get some liquid courage before venturing into one of the five attractions at the park.
If you want to get the evening started out with a bang, take a stroll through "Nightmare Factory: Blackout." In absolute darkness, you'll have to feel your way out of the attraction as unknown creatures brush against your legs and the sound of metal scraping against metal fills your ears. Oh, and pray the floor doesn't fall out from under you.
For Pianki, "Blackout" is the scariest haunt.
"It's the one that gets me the most," Pianki said. "Every scare is surprising, you lose track of time, feel weird things and hear weird noises. It's a really scary haunt."
For those of you who watched Tobe Hooper's "Texas Chainsaw Massacre" and thought, "I'd like to live in this movie," Backwoods may be the right attraction for you.
Set in the fictitious Bearstone National Park, guests have to avoid the Tate family, who have called the backwoods home for generations. After the federal government deemed the land to be a national park, the Tates haven't seen anyone for generations, except for the few people unlucky enough to cross their paths while hiking. Armed only with a glowstick to light their way, guests must outrun chainsaw-yielding cannibals through the wooded area that surrounds the park.
For more information and to get tickets for Indy Scream Park, click here.
True thrill-seekers have the option to "mark" themselves in two attractions, "Zombieland Unchained" and "Mutation." In doing so, actors have permission to grab guests, send them into hidden cells and remove them from their group. (My first instinct is to swing on people, so I refrained from marking myself to avoid getting arrested at a haunted house.)
Back this year is Zombie Paintball, which takes guests on a bus ride through a post-apocalyptic hellscape where they're tasked with shooting as many zombies as they can. After the last two years, there's something oddly therapeutic about launching fluorescent paintballs toward a moving target (and a lot cheaper than a Rage Room.) It's also a nice way to unwind after a few hours of nonstop adrenaline rushes.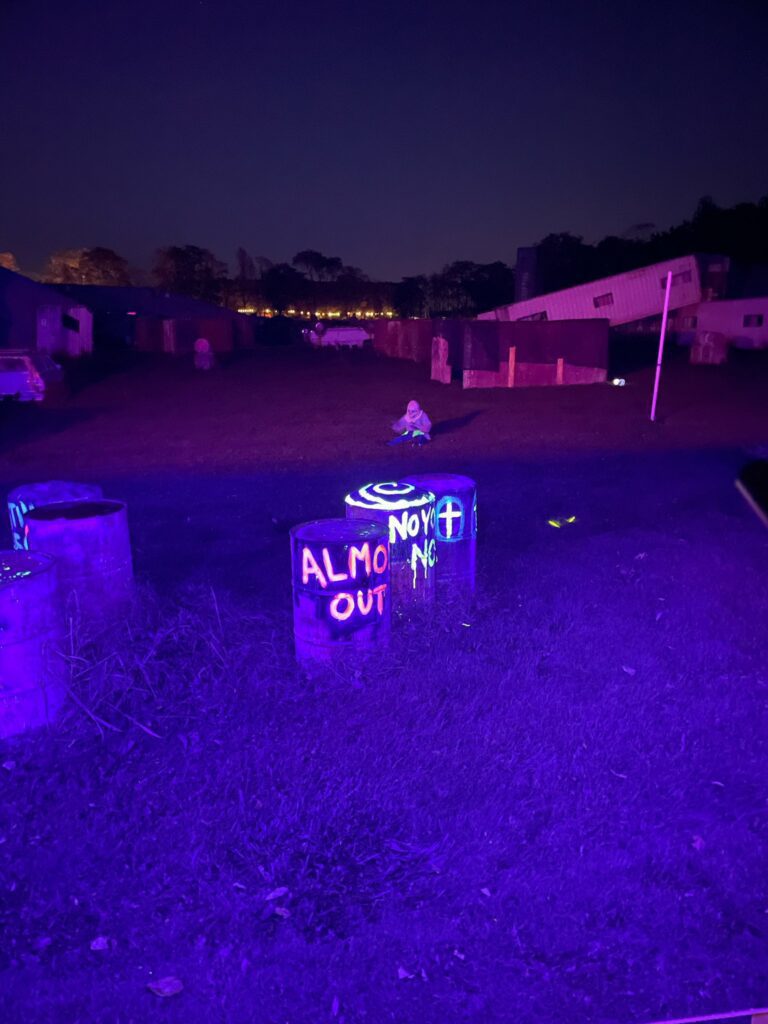 Unlike many haunted houses, Indy Scream Park is truly an all-night experience. Visitors can spend hours playing games and hanging out in the midway, running through attractions and, as Pianki put it, escaping the real world for a bit.
"It's definitely an escapism-type thing," Pianki said. "People are looking for a way to get away from the day-to-day grind and be pushed into kind of uncomfortable situations in a controlled environment. It's a fun suspension of reality that we can step into a place like a haunted house, you can enter a zombie world, or a world infested with clowns. It's a fantasy land that tricks you into putting yourself in situations where you want to be startled and scared."
Contact staff writer Breanna Cooper at 317-762-7848. Follow her on Twitter @BreannaNCooper.