I've always had an affinity for the bullring that is Iowa Speedway. It's billed as the fastest short track in America, and it did nothing to disappoint those in attendance this past weekend for the Hy-Vee doubleheader in Newton, Iowa, where the dominance of Team Penske was on full display.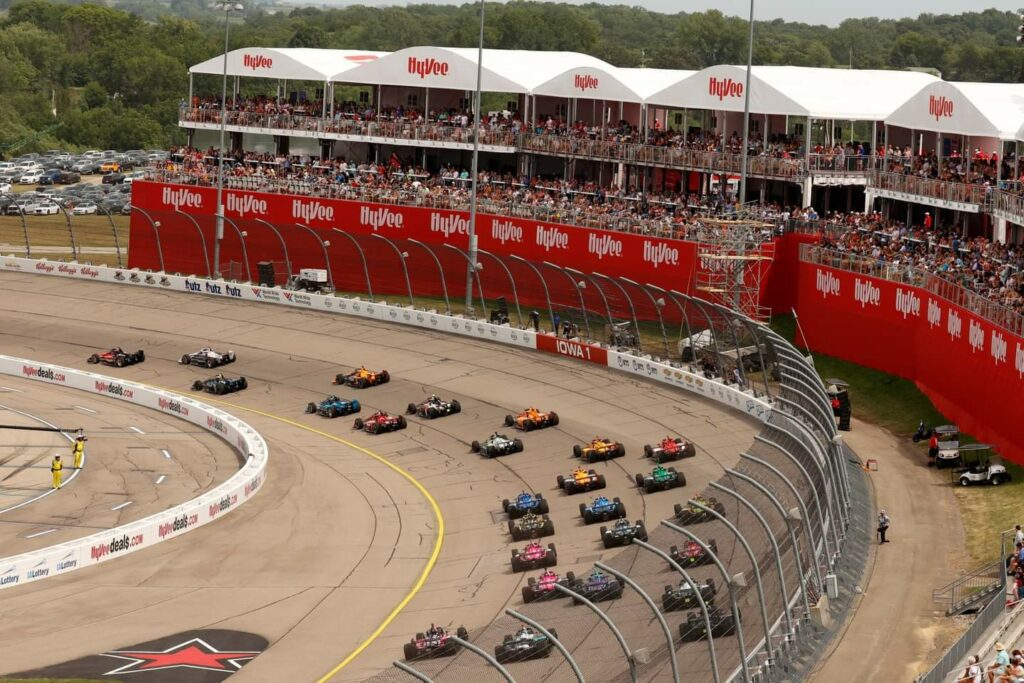 Josef Newgarden was beyond untouchable in the first race, getting out front and leading a mind-boggling 208 of 250 laps en route to his fourth win of the IndyCar season.
Arrow McLaren's Pato O'Ward kept Newgarden honest, finishing second, while pole-sitter Will Power rounded out the top three podium.
The race was run in oppressive heat with temperatures hovering around 100 degrees all day.
Race one attendees were treated to a Tim McGraw concert prior to the event and another headliner in Florida Georgia Line to cap off a huge day of entertainment value.
Day two appeared to belong to Newgarden again before his right-rear shock gave out just 65 laps from the checkered, allowing Pato O'Ward to secure the victory, followed by Will Power in second, with fellow Penske driver Scott McLaughlin bringing home third, capping off a second stellar day of NTT Series competition. Day two was augmented by two more headlining concerts, with a performance by Gwen Stefani prior to the event and one Blake Shelton providing the musical night cap after a second day of spirited racing, which was run under far cooler temperatures providing relief to both the drivers and fans.
Notes: While every successful racing series relies on partnerships, Hy-Vee Grocery chain really stepped up for the entire event weekend in Iowa.
While they are already a sponsor for the Rahal-Letterman IndyCar entry, Hy-Vee put a phenomenal level of financial support into these races, further distinguishing itself as a premier partner for the NTT IndyCar Series this year and hopefully beyond. It's been a long time since I've seen this type of commitment away from the Indy 500 and Hy-Vee knocked it out of the park.
Both Pato O'Ward and Will Power spoke glowingly of their Chevrolet power plants after the second race, recognizing their dominance over Honda Motorsports all weekend.
Actor Mark Wahlberg served as the grand marshal on July 24 and visited with Team Penske drivers before giving the command to start engines. Wahlberg was more than accommodating with the fans, signing autographs and posing for what seemed like an endless amount of selfies.
The NTT IndyCar Series returns to the Indianapolis Motor Speedway this weekend as it partners with NASCAR to provide yet another doubleheader at 16th and Georgetown.
Tickets remain for what is truly a bargain for motorsports junkies, and you can also watch all the action that takes place this weekend on WTHR locally.
Danny Bridges, who hopes the triumphant return of IndyCar racing to Iowa will create date equity for all parties, can be reached at 317-370-8447 or at bridgeshd@aol.com.