In front of many community stakeholders and residents just weeks after three people were killed nearby, mayoral candidate Jefferson Shreve held a press conference revealing his public safety plan on July 13.
The Vanguard, located in the heart of Broad Ripple, supplied Shreve with a venue to discuss his plan.
The forum is within walking distance from where three people were killed during a late-night altercation on June 25.
Surrounded by leaders from the faith community, business owners, former politicians and many residents of Indianapolis, Shreve spoke about his plan.
"Crime is rampant in our city and it calls for systemic change," Shreve said. "Over the last two months, I've met with residents in neighborhoods across Indianapolis, city leaders, and members of the state legislature to develop an actionable plan to make our city safe again, and I will start on day one when I take office."
Shreve's public safety plan outlines six core principles: (1) appointing a public safety director, (2) hiring as many as 300 more IMPD officers, (3) implementing an aggressive strategy to combat gun violence, (4) getting serious about getting violent offenders off the streets of Indianapolis, (5) addressing the root-cause issues of crime in the city, and (6) holding people accountable.
The mayoral candidate voiced his concerns about current Mayor Joe Hogsett's stance on public safety.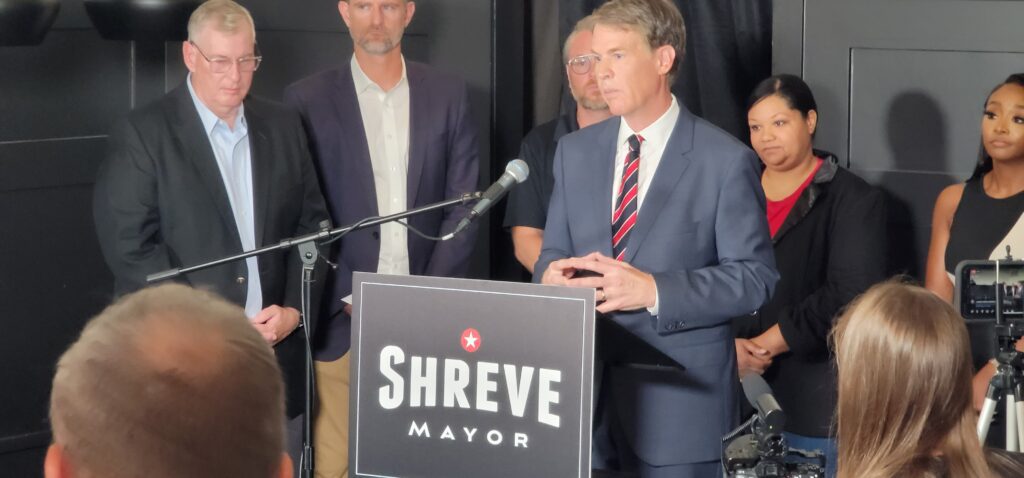 "Unlike Joe Hogsett, who has been absent throughout his administration and waited seven and a half years to announce a plan to combat Indianapolis' epidemic of violent crime, my plan comes just two months after I won the primary," Shreve said.
Former Mayor of Indianapolis Greg Ballard shared his support for Shreve's public safety plan.
"I had the privilege of running our city for eight years. I was often told not being a politician was my biggest strength," Ballard said. "(Shreve) isn't a politician either. (He) is a rational, intelligent, individual who cares only for the city of Indianapolis. Any who says otherwise is incorrect."
Shreve concluded the reveal of the public safety plan with a sense of confidence and accountability.
"When I'm your mayor, I will take personal responsibility for our city's public safety results."
For more news, click here.
Contact multi-media staff writer Noral Parham III at (317)-762-7846 or via e-mail at noralp@indyrecorder.com. Follow him on Twitter @NoralParham.