Few things in life induce panic like a soon-to-be college graduate who's about to step into the real world. That was Kendall Antron in 2011, a few days away from graduating with a theater degree from Howard University when a professor asked him to facilitate a conversation with other graduates about what they wanted to do next.
Turns out, three to four hours of classmates talking about their hopes and fears — with some tears, too — gave Antron his moment of clarity. He was good at that kind of thing.
"That was the most natural I had ever felt," he said. "Just facilitating a conversation that wasn't about me but allowed me to help people see their lives more clearly."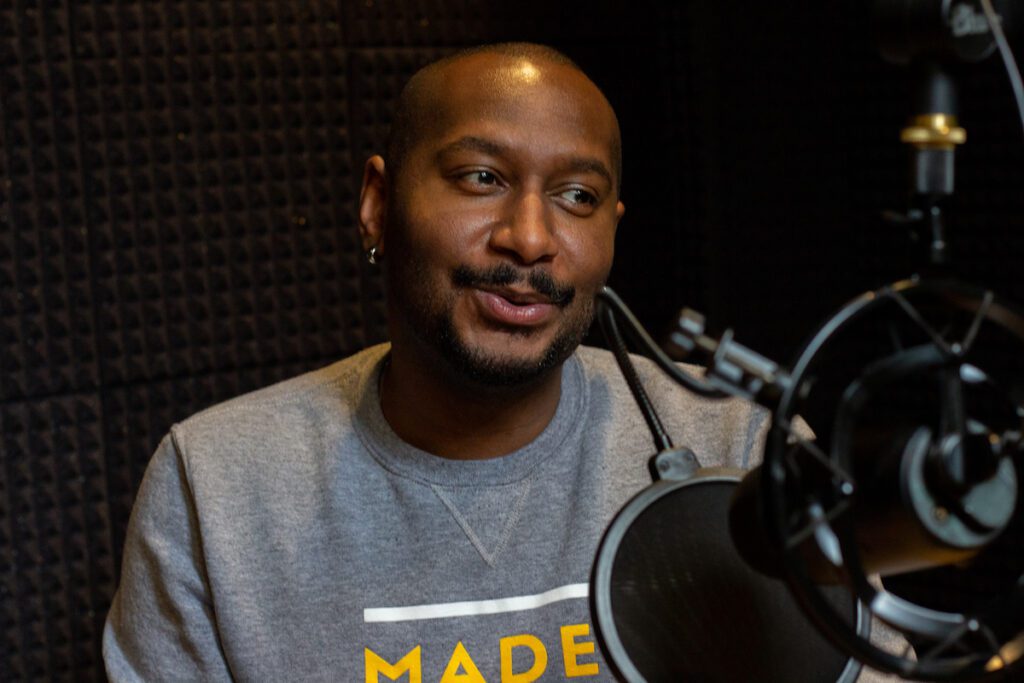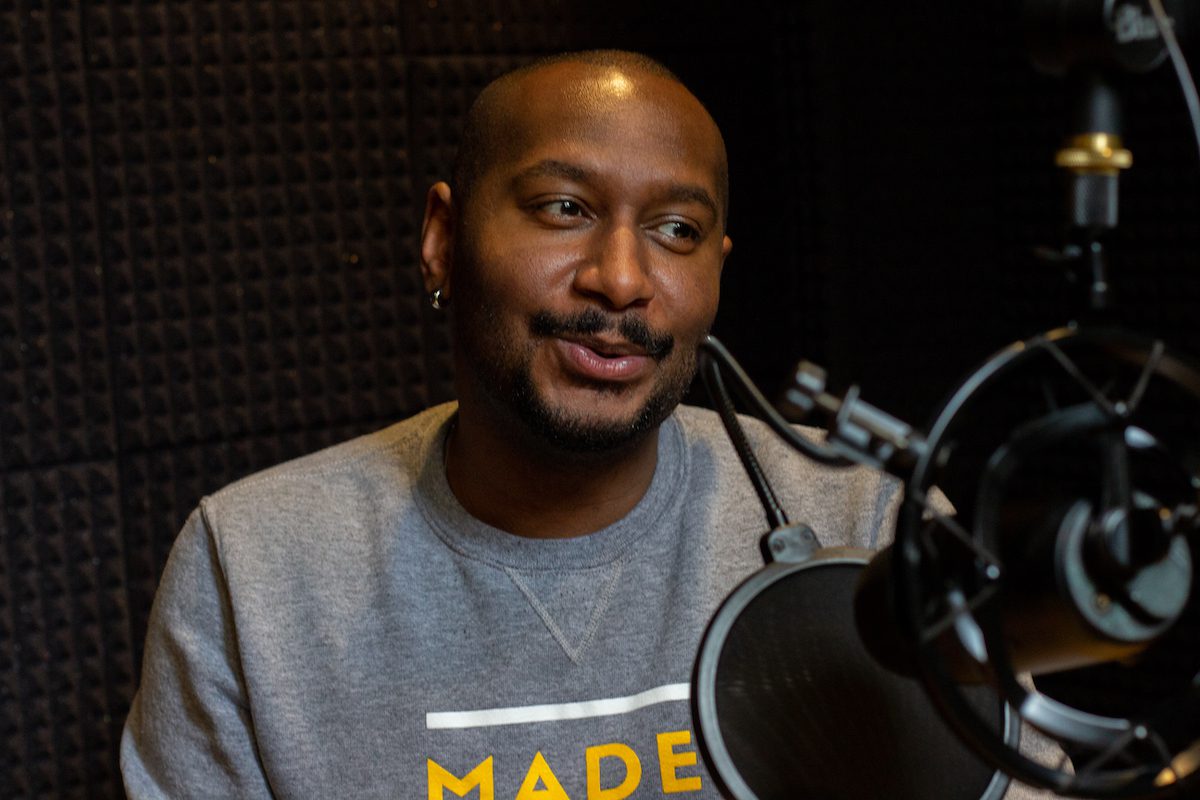 That's what Antron does now with his podcast, "Made in Indy," where he interviews local entrepreneurs, artists and other creators. He just wrapped up his second season and reaches about 5,000 listeners each month.
Antron grew up in Indianapolis but has lived in New York, Los Angeles and, for six months, Tokyo. He came back to Indianapolis for graduate school but, on second thought, didn't want to take on more college debt. He also saw an opportunity at that time.
"I realized there was no podcast here that was talking about the things that I thought to be interesting," Antron said at a coworking space where the studio is. "So it became a passion project for me where I was just talking to artists, entrepreneurs and creators that I thought were doing cool things, and it just kind of ballooned into this really incredible experience."
Aside from podcasting, Antron has been a songwriter and actor, appearing as a featured extra on "The Wire." Antron is an entertainer at heart, likening himself to the hypothetical lovechild of RuPaul and Oprah Winfrey.
"That's me at my core," he said.
Katina Washington can attest to that. Washington, a small business owner who helps other Black entrepreneurs with a platform and business education, said she hit it off with Antron when they met in 2021.
"To be in his presence is just, you know, it bleeds nothing but fun," she said.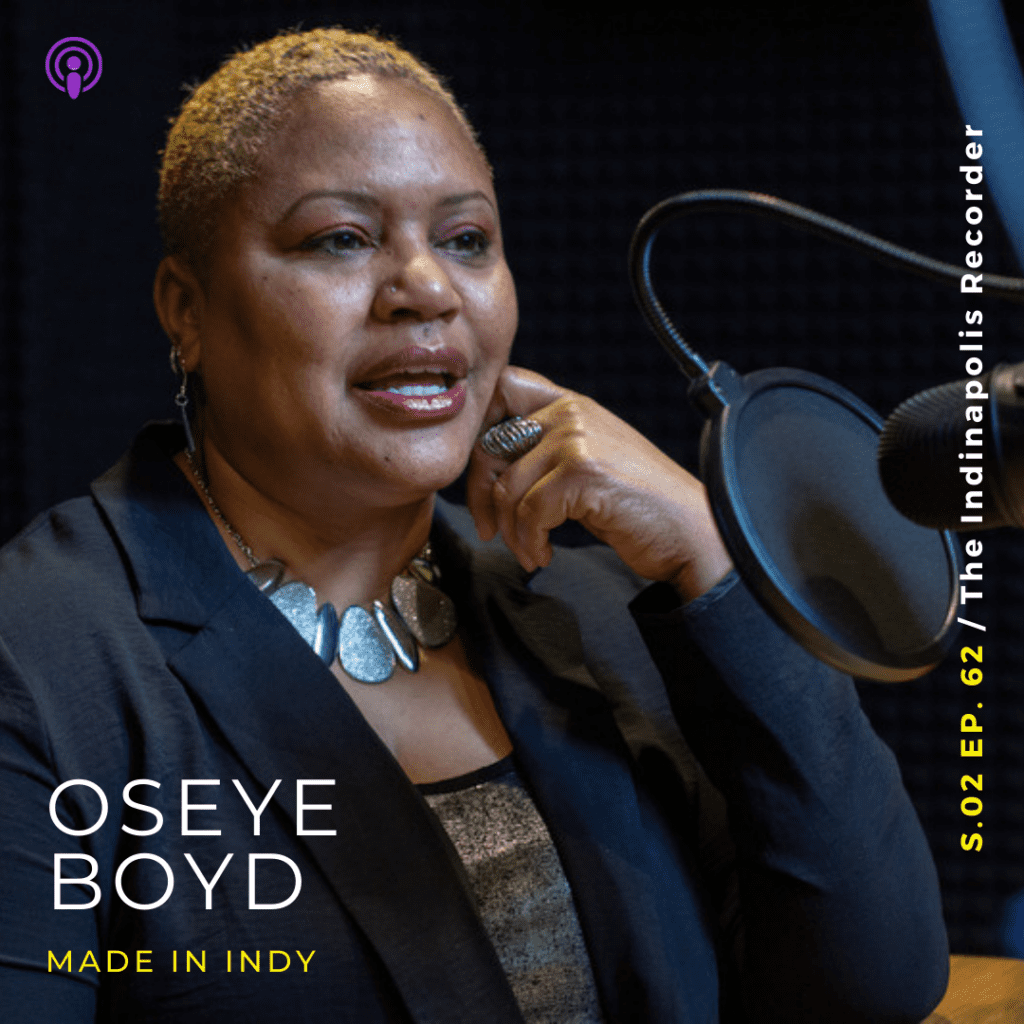 Antron's podcast has also served as a sort of crash course on Indianapolis for Keisha Harrison, executive director of Indianapolis City Market. Harrison has been in Indianapolis for almost two years and, aside from being a guest on the podcast, has learned about her new home by listening to others on the show.
"There needs to be that kind of voice within media that can take the important things that people are working on," she said, "and present it in a way that is digestible for just about everyone to understand."
Antron's next "Made in Indy" episode features Recorder editor Oseye Boyd. It will be available May 20 at madeinindypodcast.com, along with Apple Podcasts and other platforms.
Contact staff writer Tyler Fenwick at 317-762-7853 or tylerf@indyrecorder.com. Follow him on Twitter @Ty_Fenwick.