This program is closing the opportunity gap for black and brown students. Find out how you can participate.
In recognition of 125 years of excellence, we're celebrating Powerful Voices.
The Recorder Charities, a non-profit subsidiary of the Recorder, launched the Powerful Voices campaign to inspire and invest in future Black journalists, graphic designers, broadcasters, and other media career opportunities, right here in Indianapolis. Powerful Voices supports the ACADEMY FOR MEDIA COMMUNICATIONS (AMC) Initiative (formerly known as the JAWS program), which helps young students of color begin their career pursuit through all aspects of journalism including mixed media creative arts, broadcast journalism and writing not only with the Indianapolis Recorder, but wherever their careers may take them.

Raising the Bar for Journalism
AMC has helped black and brown students for the last 27 years to develop skills, make industry connections and launch their careers from an early age.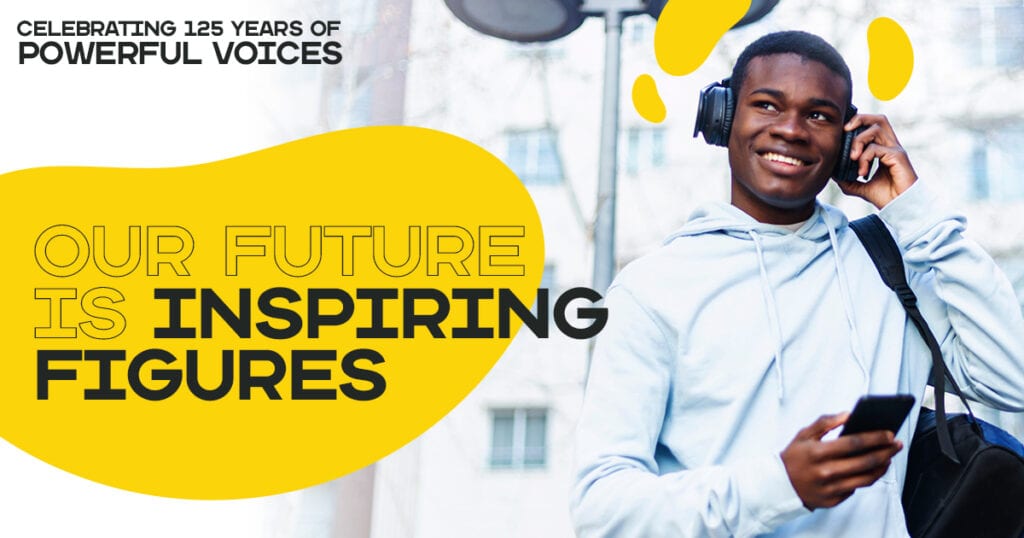 We've launched this fundraising effort to reach more young people and to inspire and invest in these students in minority communities, right here in Indianapolis. The future of our work–not just of the Indianapolis Recorder–but the future of journalism itself depends upon these talented young people, and they depend on you.
Investing in children in all forms of broadcast media.
We have already seen that investing in our children makes a difference for minority children, but also for the broadcast and journalism industry as a whole. The journalism and broadcast media industry needs distinct and compelling voices, including voices who bring diversity and perspective to the profession.
At Indianapolis Recorder, the last 125 years have been impactful to our whole community, and we want to ensure that we continue on that path of success by investing in youth. AMC develops professional journalism industry skills for children in broadcast media, videography, graphic design, digital media and writing.
Indianapolis Recorder is asking you to join us. Because of mentors, visionaries and donors like you, our future is Powerful Voices. Click here to donate now.