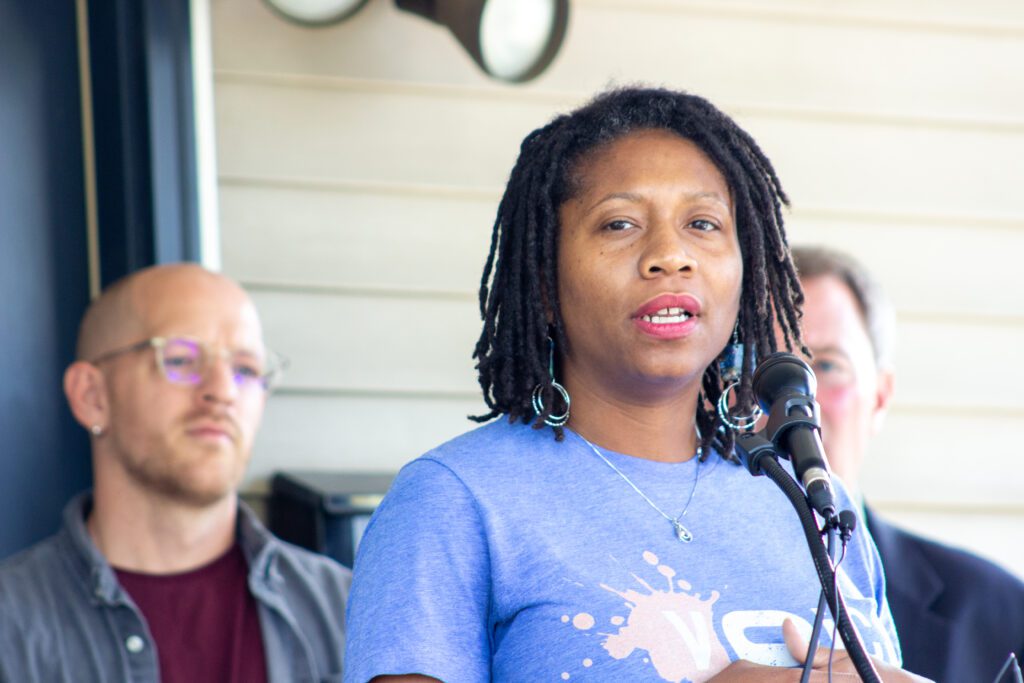 Two organizations will receive about $4 million to expand emergency and transitional housing for youth and young adults over the next three years.
The money, awarded to VOICES Corp and 91 Place, is funded by federal pandemic relief. The Youth and Young Adults Transitional Housing Grant Program is part of Mayor Joe Hogsett's three-year, $150 million violence reduction plan.
The partnership between the organizations will focus on young people up to 24 years old with a high risk of exposure to the criminal justice system and lack of stable housing.
91 Place will use the funding for two new houses, which will add eight transitional housing beds for people ages 16-24. The organization will also expand its mental health services and increase professional staff capacity.
VOICES will use the funding for four living spaces for emergency shelter care and transitional housing for up to 22 people ages 14-24. The homes will be staffed 24 hours a day with support staff and case managers.
Kia Wright, founder and executive director of VOICES, said at a press conference Aug. 29 that organizations like hers can do good work in multiple areas of need, but one of the most important factors is making sure people have a safe place to live.
Jenna Shaffer, founder and CEO of 91 Place, said expanding capacity is important because waitlists can get so long that some people who ask about services are deterred by the long wait and don't apply.
Hogsett said the $4 million for emergency and transitional housing is another step in the city's "housing first" strategy, which prioritizes basic needs first, as opposed to making people meet other requirements before they can get housing.
"That means giving every young person in this city what they need to survive," he said.
There is limited data about the expansiveness of youth homelessness locally, but the annual Point-in-Time Count conducted in January by the Indiana University Public Policy Institute and other organizations found there were 313 children under the age of 18 who were homeless. The Indiana Department of Education, which uses a more expansive definition of homelessness, reported that 66% of homeless students in Marion County were Black.
Contact staff writer Tyler Fenwick at 317-762-7853 or by email tylerf@indyrecorder.com. Follow him on Twitter @Ty_Fenwick.