The Marion County Prosecutor's Office won't file criminal charges against Indianapolis police officers who shot and killed 35-year-old Grant King on July 19, 2020.
The prosecutor's office announced July 2 it reviewed evidence — including 911 records, cell phone video and social media posts — and determined the officers were justified in using deadly force to defend themselves against King, who family said had an unknown mental illness.
What the prosecutor's report says
Indianapolis Metropolitan Police Department officers Gunnar Gossett and Dwayne Mills were dispatched to a home on the 3600 block of North Parker Avenue on the northeast side. A woman called 911 late in the night July 18 and said her nephew was drunk and standing on the porch with a gun.
The officers saw King on the porch talking on a cell phone. They told him to put his hands up because they saw a gun, and King said, "I'm good." King then grabbed another gun so that he had one in both hands.
Gossett took cover behind a tree and said King raised both guns and started firing. Gossett lost sight of King and heard Mills report a police-action shooting.
Investigators found seven 9 mm cartridge casings from Mills' gun. Mills invoked his Fifth Amendment right and declined to make a statement to the prosecutor's office.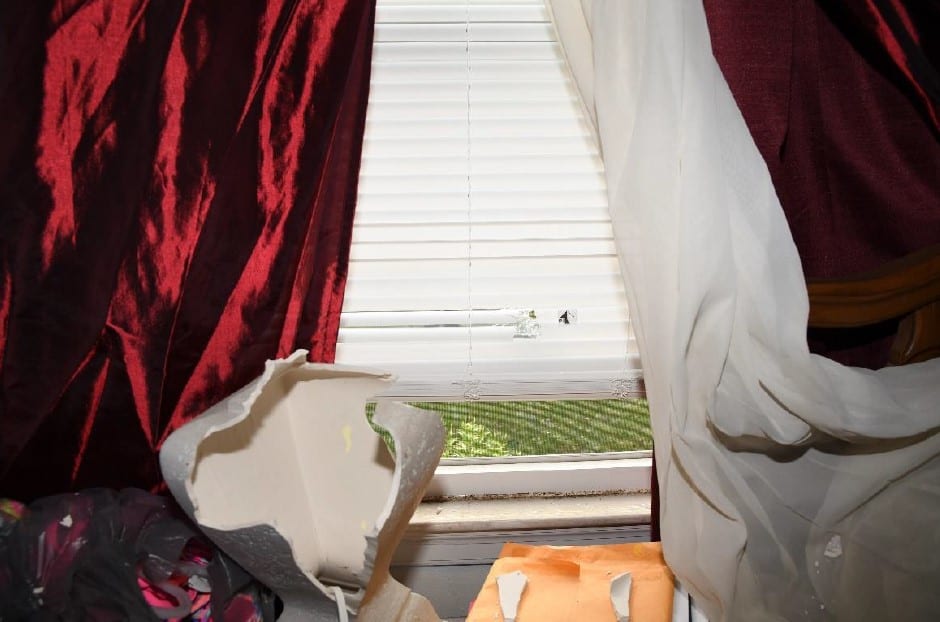 Police said shots fired by King hit at least three nearby homes, including one with a 21-month-old child who was sleeping with her grandmother.
IMPD officers didn't have body cameras at the time, but Gossett recorded video with his cell phone.
King then went into the house, and negotiators later established contact with him using a family member's phone. King said he didn't want to come out of the house and that if he did, he would come out shooting. (A neighbor told police King was always armed with a pistol and that about a month before, King said, "If the police run up on me, I'm bustin' on em.")
The woman who called 911 said King had an unknown mental illness.
In a video posted to Instagram on June 15, 2020, King said before he killed himself, he would call the police and "shoot it out with these bitches." King said he would make police "kill me before I kill my goddamn self."
Family and friends spoke to King while negotiators were at the house. He told a cousin he loved her and wasn't going back to jail, and he asked a friend to watch his children. Family members told police King was diabetic and got "really angry" when his blood sugar was low.
A SWAT team eventually went into the house, and two officers — Evan Matheis and William Wogan — saw King's feet sticking out of a bedroom closet. The officers told King to show his hands, but King didn't comply.
King, armed with two semi-automatic pistols, shot at officers, and officers returned fire. Investigators found six cartridge casings in the bedroom and closet near where King was.
Photographs showed an officer's SWAT shield had what appeared to be a bullet strike.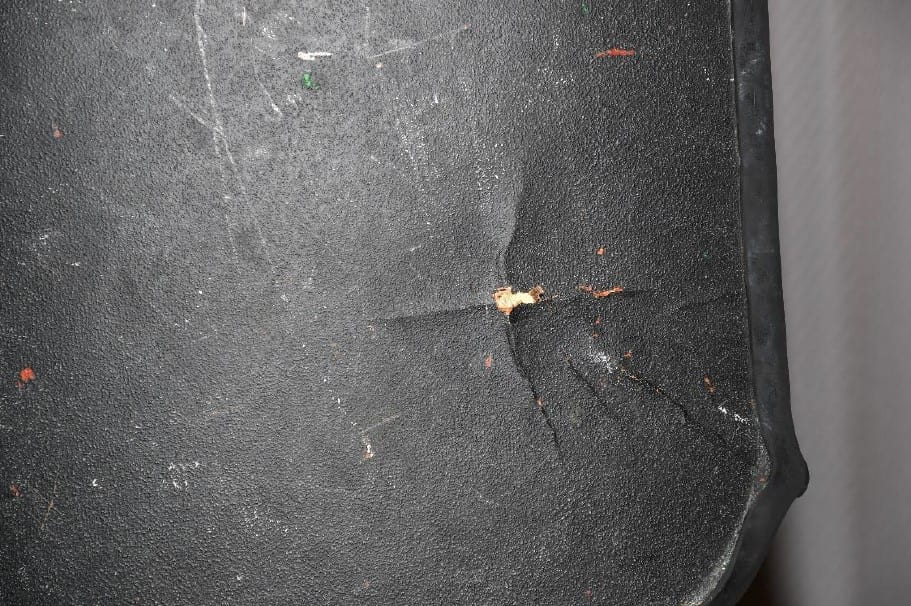 Four SWAT officers declined to give a statement to the prosecutor's office.
An autopsy report said King had 35 gunshot wounds. His blood alcohol content was determined by the Indiana State Department of Toxicology to be 0.08%, which is the legal limit for driving in Indiana.
Officers moved King to the living room for medical treatment. He was taken to a hospital and died shortly after.
Why officers won't be charged
The prosecutor's office considered two provisions that cover self-defense: use of force to protect a person or property, and use of force relating to an arrest or escape.
King's actions "necessitated that the police defend themselves with deadly force," the report says.Contact staff writer Tyler Fenwick at 317-762-7853. Follow him on Twitter @Ty_Fenwick.