I knew Mary Poppins was a nanny, but that's about it. I never watched the movie or knew anything about the plot before seeing the musical at Beef & Boards Dinner Theatre.
I didn't even know this is the film that brought us the classic "Supercalifragilisticexpialidocious." Not kidding.
In some ways I'm probably a terrible judge of what counts as a good performance because the last time I performed on a stage in front of people, most of the audience was made up of gushing grandmas and grandpas. That is to say, everyone in "Mary Poppins" was great, and I don't think I would be capable of noticing if someone messed up a line or missed a note.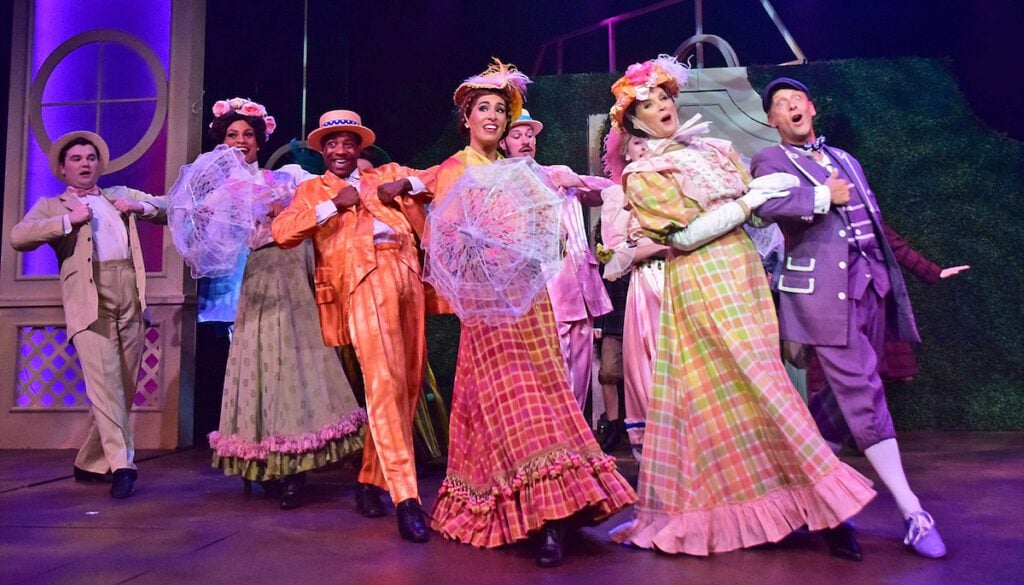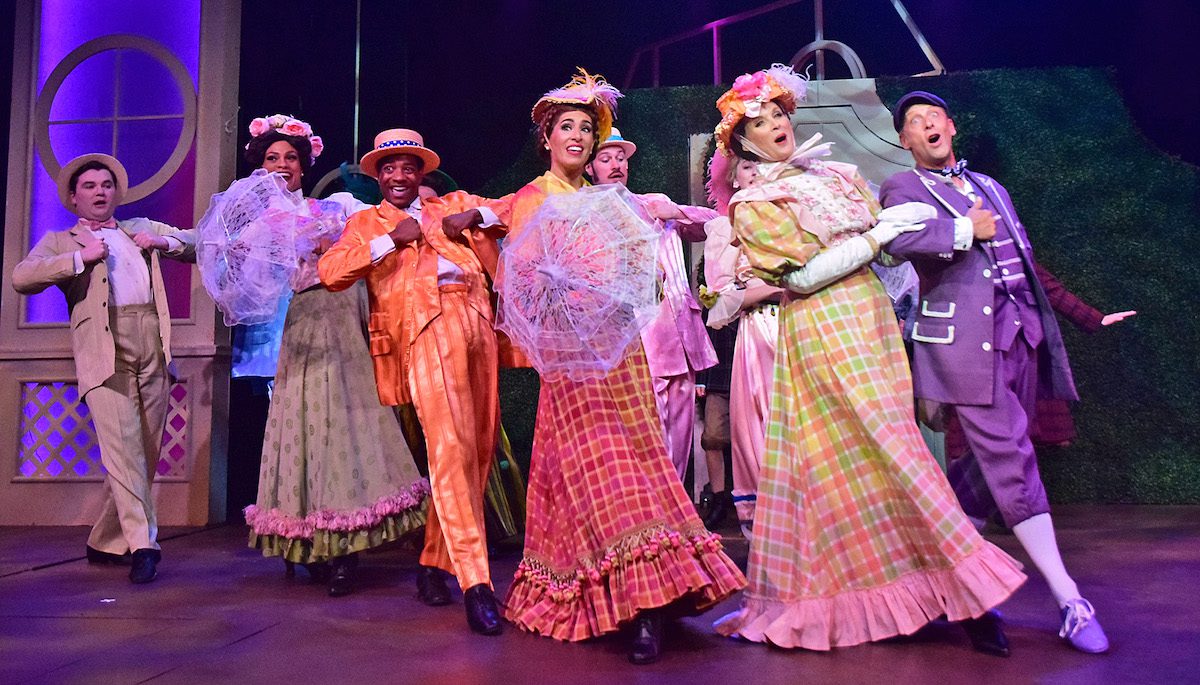 Some clear winners: Mary Poppins (Cara Statham Serber), George Banks (Eddie Curry) and the chimney sweep, Bert (Buddy Reeder). The show has good comedy, too, with brother and sister Jane and Michael Banks (Kate Boice and Max Geronimo).
"Mary Poppins" is fast-paced, especially considering this is a musical about a nanny. Again, never seen it, didn't know.
The production team made a great call by making "Supercalifragilisticexpialidocious" the obvious superstar song of the night. The audience loved it and clapped along (in rhythm, too, I swear!).
I'll tell you something else I enjoyed about the musical which will reinforce my ignorance: The story is as much about George Banks, the father, and his relationship with his family as it as about a magical, flying nanny.
Frankly, I'd watch a game of Chutes and Ladders at Beef & Boards as long as they brought out the dinner buffet and dessert. My fish was worth a second trip in line, and I had a nice piece of cheesecake with chocolate drizzled on top.
If you're going with kids, I'd recommend waiting to get there until closer to when the show starts. I took a 6-year-old probably 45 minutes too early, so she got a little restless between eating and waiting for the show. If it's just you or there are only adults in your group, though, by all means be there when they open the doors and explore that cocktail and dessert menu.
"Marry Poppins" is showing now through July 10 at Beef and Boards Dinner Theatre, 9301 Michigan Road.
Contact staff writer Tyler Fenwick at 317-762-7853 or email at tylerf@indyrecorder.com. Follow him on Twitter @Ty_Fenwick.
If you go
What: "Marry Poppins"
Where: Beef & Boards Dinner Theatre, 9301 Michigan Road
When: Showing now through July 10
Tickets: $51-$76 (includes the buffet) online or by calling the box office at 317-872-9664. Tickets for children ages 3-15 receive a $10 discount.