United Schools of Indianapolis will honor Dr. Rose Mays with the "Making a Difference" Community Service Award for her contributions to the Indianapolis community during an event May 12.
Mays, whose late husband, Bill, bought the Recorder in 1990, was a founding board member at United Schools when it opened in 2006. She served on the board until 2021.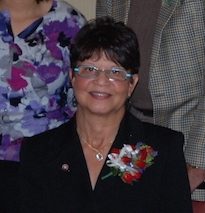 "I'm just really proud of the growth that we were able to do," Mays said.
Mays is professor emeritus at the Indiana University School of Nursing at IUPUI. She also founded the Mays Family Institute on Diverse Philanthropy at the Lilly Family School of Philanthropy at IUPUI. Mays was elected to the Indiana University Foundation of Directors in 2012. She is a member of the IU Alumni Association, Central Indiana Chapter as well as IU Foundation President's Circle, Laurel Pin Society, IU Foundation Well House Society, 1820 Society, and IUPUI Chancellor's Circle.
Mays said education is important because it helps people think critically and stay informed.
"I really think that having an informed and educated population is just really important to our country," she said.
Contact staff writer Tyler Fenwick at 317-762-7853 or email at tylerf@indyrecorder.com. Follow him on Twitter @Ty_Fenwick.