St. Rita Catholic Church was awarded a $150,000 grant from the National Fund for Sacred Places, a collaborative program of the National Trust for Historic Preservation and Partners for Sacred Places.
As one of 16 churches across the nation to receive the grant this year, St. Rita will use the money to begin the church's preservation project, which includes brick restoration for the bell tower and church cantilever. The bell tower was designed to be a key structural component of the church building, and over the years, the metal ties that hold brick cladding onto the tower have corroded.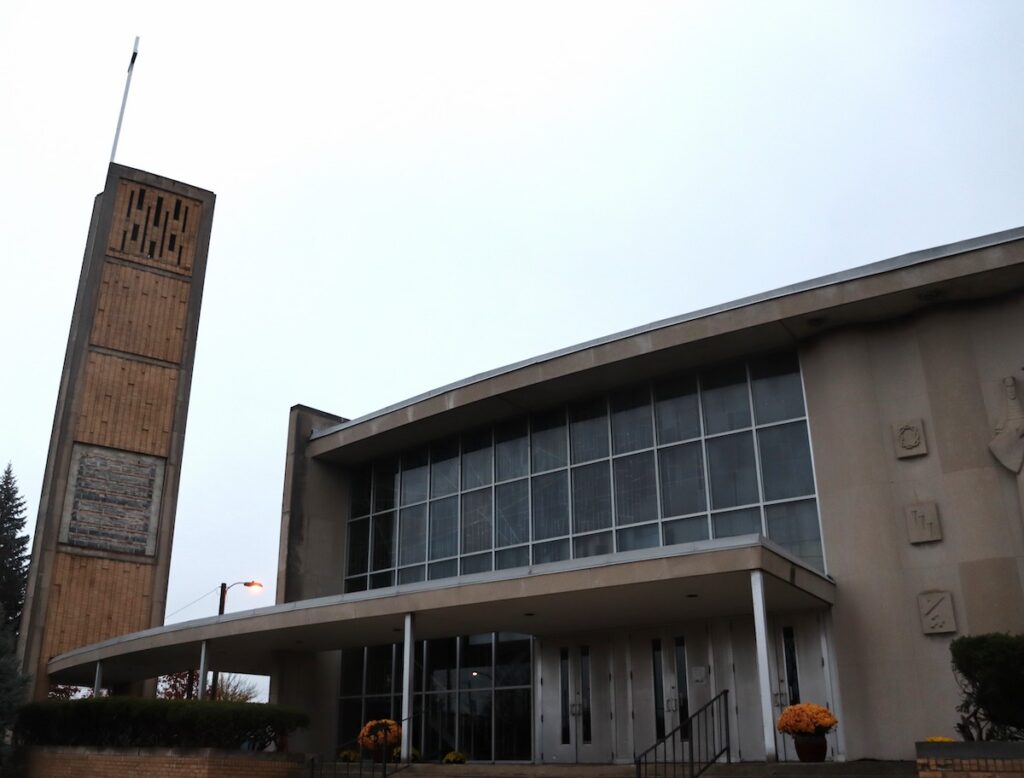 Sister Gail Trippett, a member of the church, worked with four other members to complete the application for the grant.
While they have been awarded the grant, she said there is still more work to do. One of the requirements of the church is to double the contribution of the grant, meaning the church will need to raise $300,000, bringing the total to $450,000, to complete the full restoration project.
"It's not just money that is given to you, but it is also garnering the support of not only your congregation but the community," she said.
Trippett said the congregation has already begun looking for donors and other ways to raise the money, and they hope to begin the project sometime in 2023.
Contact religion reporter Abriana Herron at 317-924-5243. Follow her on Twitter @Abri_onyai. Herron is a Report for America corps member and writes about the role of Black churches in the community.