The pandemic has taken many things from people over the last two years, but one thing it gave Aaliyah Barnett was time.
The high school senior could reflect on her relationship with a boyfriend and recognize it for what it was: emotionally abusive.
"It was definitely hard coming to terms with it," Barnett said.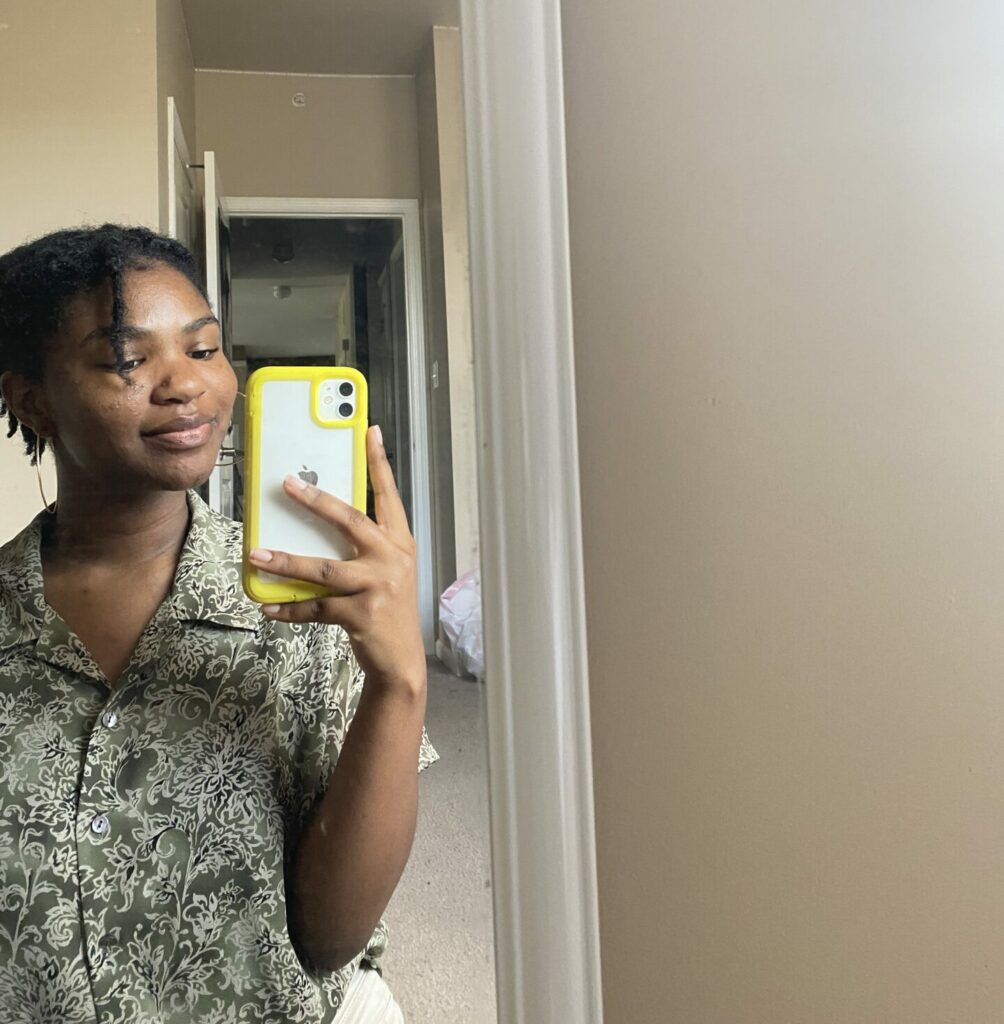 That's because she didn't yet know how common her experiences were among her classmates and even friends. Once Barnett started sharing what was happening to her, others said they were going through the same thing.
It also took Barnett time to understand the things she dealt with — her boyfriend calling her names, saying she didn't love him if she wouldn't do certain things — were abusive.
"I don't know what qualifies," Barnett said as she reflected on that time, "because no one takes it as seriously as they do with adults."
Teen dating violence, whether physical or psychological, is more common than most realize.
Love is Respect, a project of the National Domestic Violence Hotline, reports 1 in 3 girls in the U.S. is a victim of physical, emotional or verbal abuse from a partner, and studies suggest young Black women report higher rates of teen dating violence.
It's commonly cited that only about 33% of teen victims tell anyone about the abuse.
TEEN DATING VIOLENCE PANEL
The Recorder and WFYI will host a virtual panel discussion about teen dating violence.
• When: 7 p.m. Feb. 10
• Where: Indianapolis Recorder Facebook page
Barnett is one who's opened up about her experiences. She recently joined a group called Tru Dialogue 6, which hosts meetings for teens to talk about the different types of violence they might experience and how to solve those problems.
Getting a big-picture look at teen dating violence across the country is one thing, but it can be more difficult to figure out what's happening locally.
Danyette Smith, the city's first director of domestic violence programming, said one reason for that is because some information about minors can be kept private, but she also said teens may not even recognize they're in an abusive relationship.
Signs of teen dating violence include social media abuse (forcing a partner to share their password, for example), cutting off communication from family and friends, trying to keep financial control over a partner, and other emotional and physical abuse.
Smith said teen dating violence is "like a baby to domestic violence." She said being exposed to domestic violence as a child makes you more likely to either be an abuser or a victim of domestic violence.
Lindsay Stawick, associate director at Domestic Violence Network, has bolstered the organization's teen dating violence program in the 7 1/2 years she's been there and said outreach is different for teens than it is for adults.
The organization focuses on prevention and spends four days in a classroom talking about what healthy and unhealthy relationships look like and how to take advantage of resources. The curriculum also includes an overview of Title IX, which prohibits discrimination on the basis of sex in education, including sexual harassment and violence.
Stawick said it's common for teens to stay silent about their abuse and not report it, something the organization sees a lot of in classrooms.
"You're hearing story after story of this happening," she said.
Contact staff writer Tyler Fenwick at 317-762-7853 or email at tylerf@indyrecorder.com. Follow him on Twitter @Ty_Fenwick.
RESOURCES
If you or someone you know is a victim of teen dating violence, consider these resources.
Julian Center
• Hotline: 317-920-9320
National Domestic Violence Hotline
• Hotline: 1-800-799-SAFE (7233)
Domestic Violence Network
• Contact: 317-872-1086
Love is Respect
• Contact: 1-866-331-9474 or 1-866-331-8453; text "loveis" to 22522