Mallorie Berger was browsing the internet one night about four months ago when she came across an article about the Montford Point Marines, who were among the first African American men to integrate the Marine Corps in the 1940s.
Berger knew her grandfather, Maurice L. Burns Sr., served in the military, but the family didn't talk about it much. Berger, the self-designated family historian, kept all of the photos and papers from her mother and grandmother after they died and had a feeling her grandfather was connected to the Montford Point Marines.
She sent an email at 1 a.m. to the national secretary of the National Montford Point Marine Association and started compiling all of the documents she could find from her grandfather. Among them were letters, including one to Veteran's Affairs to get medical coverage for back problems, and Berger had his discharge certificate.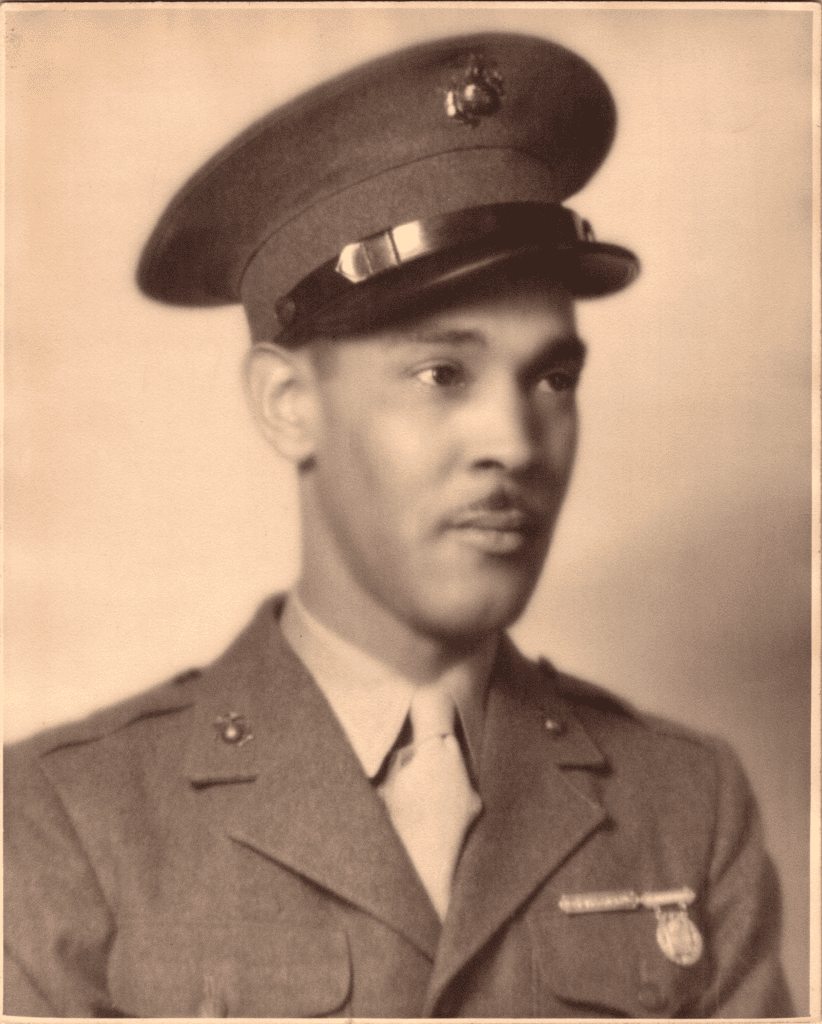 The association called her the next morning.
Finding out her grandfather was a Montford Point Marine was important for Berger because it filled in a significant piece of family history, but it also meant she would be able to get Burns, who died in 1996, the recognition he deserved: a Congressional Gold Medal.
In 2011, President Barack Obama signed a law to award all Montford Point Marines with the Congressional Gold Medal for their sacrifice and service during World War II.
The problem is poor recordkeeping means only about 2,000 Marines have received the honor, even though there were approximately 20,000 men who served at Montford Point. It is believed there are fewer than 300 still alive.
Berger has made it her mission to track down as many families as possible who may have had someone serve at Montford Point Camp. She got a bit of a head start because her grandfather kept the coveted "Blue Book" — basically a military yearbook. There were photos and 33 names of other Marines, who signed the book like a typical school yearbook.
Did you or someone in your family serve at Montford Point?
Contact Joe Geeter, public relations specialist for the National Montford Point Marine Association, at publicrelations@montfordpointMarines.org. The organization's website is montfordpointmarines.org.
Learning the history of her grandfather and the Montford Point Marines has been bittersweet, Berger said, because she wishes her mother, grandmother and other family members were alive to appreciate it. And then there's Burns.
"My grandfather was a lover of history," Berger said. "I think he would be blown away to know he is a part of history, the significance of what he did."
One of the people Berger brought along on her journey is Reginald Moore, a high school classmate whose grandfather was also a Montford Point Marine.
Moore learned about his grandfather's history 25 years ago after his father died. The funeral was in Texas, and Moore, an active-duty Marine at the time, wore his uniform to honor his father. That's where Moore's grandfather, Morris Ruffin, told him he was also in the Marines.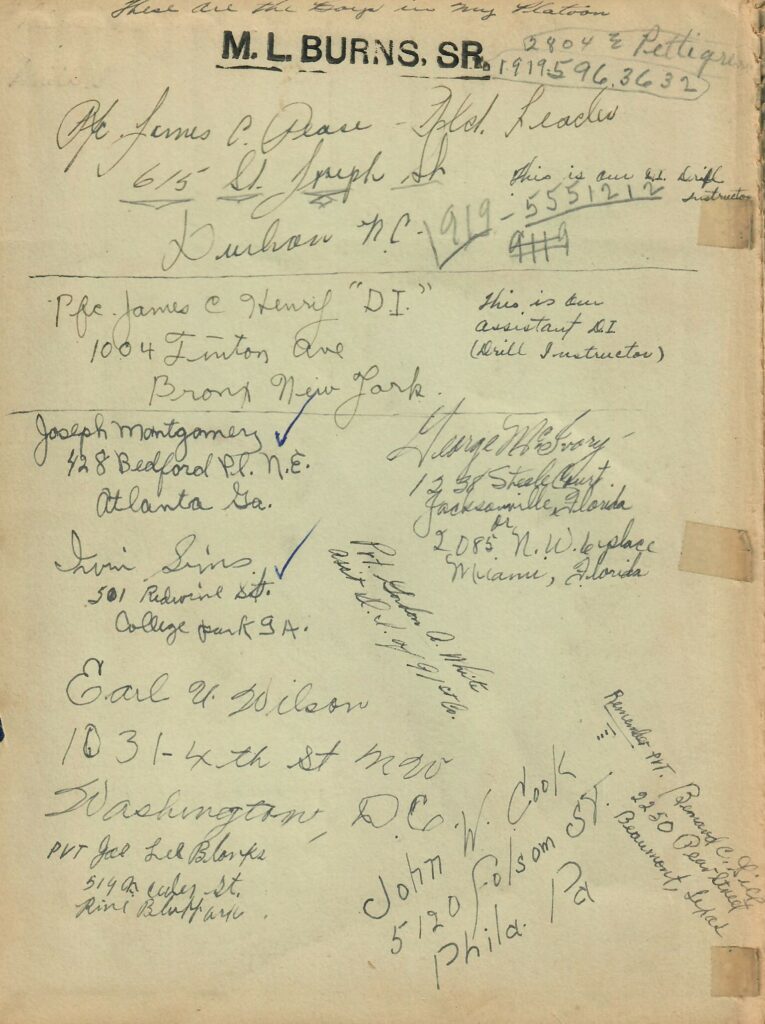 Fifteen years later, Moore was invited to an event sponsored by Montford Point Marines and he saw a photo on the wall that had his grandfather in it.
Still, Moore didn't think much of it until he learned about the Congressional Gold Medals, and he learned his grandfather, who died in 2004, hadn't received his.
Burns and Ruffin were posthumously awarded the Congressional Gold Medal — the highest civilian award in the U.S. — at a ceremony Feb. 19 in Jacksonville, North Carolina.
"Both men served with honor and distinction," Moore said, "and neither one of them sought anything more than simple respect."
Who were the Montford Point Marines?
Most people have at least heard of the Tuskegee Airmen or Buffalo Soldiers, even if they don't fully understand their significance. But not so with the Montford Point Marines.
Montford Point Camp was established in 1942 with the first African Americans to serve as Marines. The facility was located on a small peninsula in North Carolina.
Not only did the Marines go through the rigors of training, but they were also dealing with a segregated military in the South of the 1940s.
Moore can relate to his grandfather as a Marine, but he knows their experiences weren't exactly the same.
"I know that he went through a lot just to earn the title," he said.
Berger learned through her grandfather's letters that the staff at Montford Point apparently didn't believe he had back issues related to being a brick mason. The VA denied his request for coverage, and he wrote to one of the men he served under about his treatment, including people jumping on his back.
That's why, for Berger, part of her motivation in finding the descendants of Montford Point Marines is also about making sure their legacy survives.
"I want to not only recognize Maurice Burns Sr.," she said, "but I want people to know about Montford Point."
Contact staff writer Tyler Fenwick at 317-762-7853. Follow him on Twitter @Ty_Fenwick.