Black women are sorely underrepresented in science, technology, engineering and math, otherwise known as STEM.
Black women, who represent about 6.5% of the country's population, make up only 2% of the STEM workforce, according to the National Science Foundation.
A team of researchers from Butler University and IUPUI, using a $68,000 grant from the National Science Foundation, wants to better understand the influence of race and gender on the effectiveness of role models in STEM for Black women.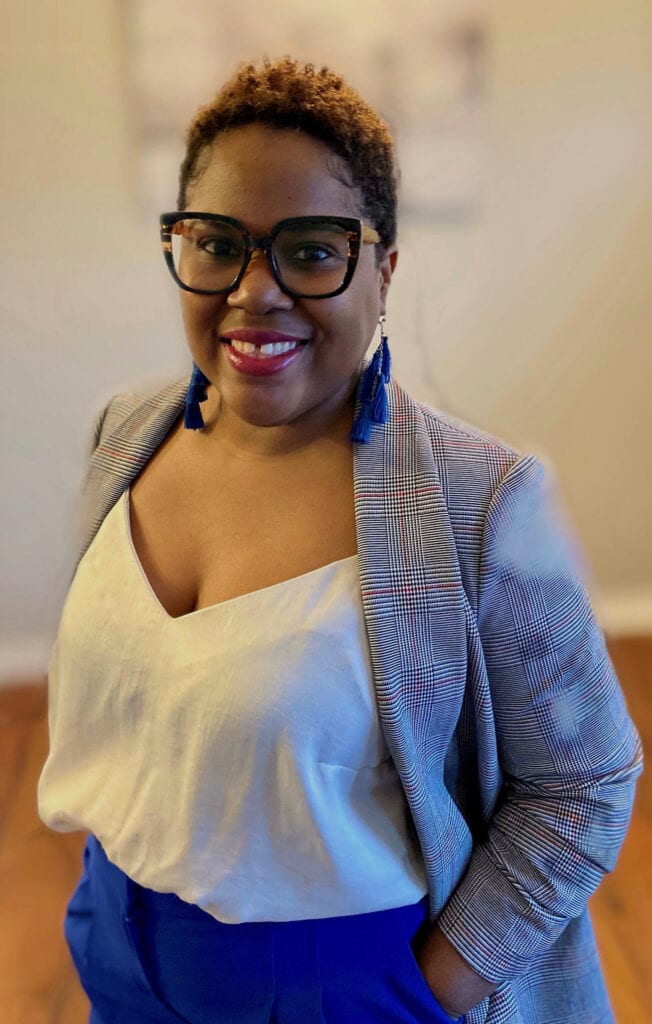 India Johnson, an assistant professor of psychology at Butler and the principal investigator, said the research team is basically going for "empirical receipts" because Black women like herself understand these issues from experience.
"I don't think I ever had a Black woman professor in STEM," said Johnson, who did her undergraduate at IUPUI and got a doctorate in social psychology from Ohio State University.
Johnson and her research partner, Eva Pietri, an assistant professor of psychology at IUPUI, know from previous research that Black women view Black people (men or women) as role models more than they view white women as role models.
Now, they're researching what factors might make a non-Black person a more effective role model for college-aged Black women. The series of three studies started in September 2020. Johnson said they are halfway through the second study and will start the third study soon.
So far, the team has found Black women are more likely to identify with white women who talk about their experience dealing with sexism — a shared experience regardless of race — though Johnson said that doesn't mean white women in STEM can replace Black women as role models.
The researchers are also comparing STEM majors dominated by men (computer science, for example) to majors with more gender parity (biology, for example). The last study will determine to what extent other people of color could serve as effective role models for Black women.
What Johnson and Pietri are studying now is basically the workaround to the underlying problem.
"If you want more Black women in STEM, we need more Black women in STEM," Johnson said. "The very problem is the solution."
The research is personal for Katie Tisdale, a Butler senior and research assistant for the project, because she's a testament to the findings.
Tisdale was a junior in 2019 when Johnson got to Butler, where only about 3.5% of students are Black or African American, according to the university.
"I felt like I was a ship at sea," she said. "Then I got to work with Dr. Johnson, and it gave me a sense of purpose."
Short of expecting every Black woman currently studying or working in STEM to become a role model for future generations, there are some more practical solutions to get Black women interested in the various fields.
Pietri said previous research shows simply showing a six-minute video of a Black female computer scientist to Black female students increases their interest in computer science. Pietri, who has known Johnson since they were in grad school together, said panels with women in STEM could also help for high school students.
These are measures that could help start the trend of getting more Black women into STEM, but Pietri said it's the hard data she and Johnson are going after now that can get the attention of academic scientists to really make a difference.
Contact staff writer Tyler Fenwick at 317-762-7853. Follow him on Twitter @Ty_Fenwick.