If I live to be 100 I'll never forget when a young Al Pacino as Michael Corleone told James Caan portraying his older brother Santino in the epic movie "The Godfather" that eliminating their adversaries was nothing personal, but yet just business for their family.
Unlike the Corleone regime, the Indiana Pacers are truly a completely legitimate, reputable business but perhaps that business philosophy is exactly what they need in terms of trading Myles Turner before the deadline for such on Feb. 9, 2023.
For those of you who aren't interested in the dealings of your local franchise, allow me to give you a brief synopsis of what's happening (or not) with a few folks in the Pacers organization who are clearly supposed to know more about these matters than yours truly.
The unpredictable and clearly uninterested Turner is in the last year of his contract and has absolutely no desire to remain with his current employer unless they level a huge financial deal his way before that pesky deadline I mentioned. If they fail to do such, then he'll continue to take the advice of those who constantly enable him and test the free agency market where there's probably one inept general manager out there who actually thinks ol' Myles is the missing link to their championship aspirations and, in the process, overpay him.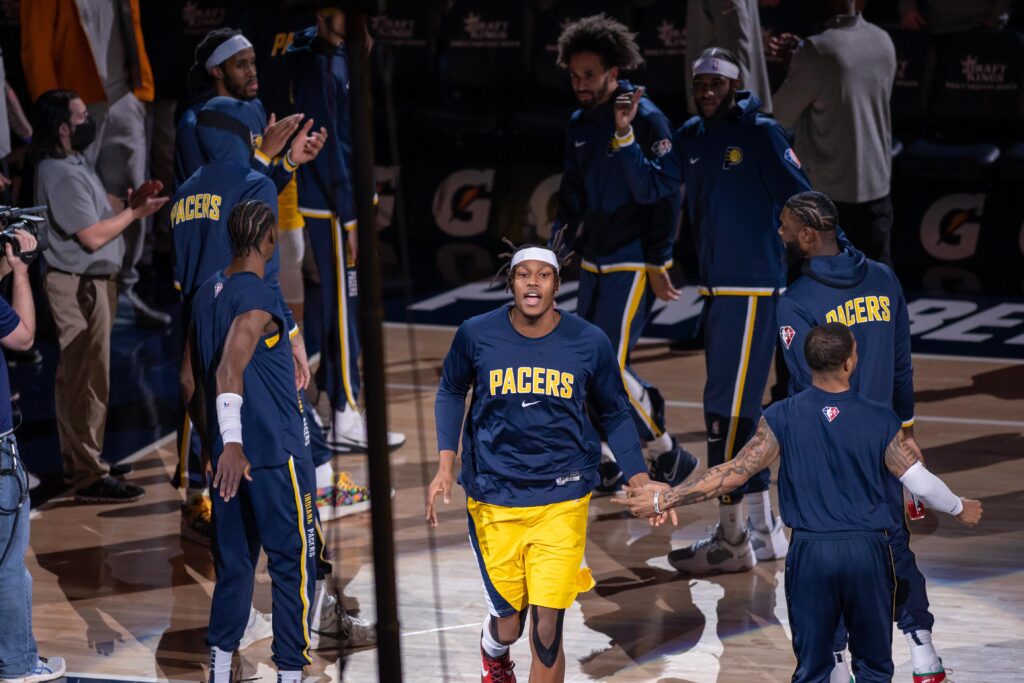 Granted, paying too much in the NBA free agency market will always be fashionable as long as you're not the team doing it, but the guy is still an asset you can clearly trade for draft capital as opposed to another highly inconsistent player that won't be in your training camp come next fall.
It's obviously worth mentioning again that Turner has been a solid citizen off the floor and, as I've said previously, quietly benevolent in the community.
Those attributes mean a lot, but they haven't translated into the scoring and rebounding he should be delivering for his current price tag of $18 million.
For those who have given even a shred of credibility to reports of the Pacers receiving a high first-round draft pick in exchange for a role player who's proclaimed himself as a shooter and not a post player, I must ask you to remove all sharp instruments in your home and await the arrival of a medic ambulance being dispatched as we speak.
There is indeed hope for you but not as it pertains to your assessment of a truly nice individual, but woefully inadequate player who also told an ESPN reporter that the Los Angeles Lakers should "reconsider" acquiring him and pull the trigger on the deal.
The worst scenario for the Pacers is allowing Turner to burn rubber out of town the minute he becomes a free agent, getting nothing in return for him, and that's exactly what he'll do. I don't blame him for grabbing a bigger contract in a new ZIP code, as that's precisely what I would do if I was a foot taller and simply 40 years younger, as I too am a capitalist, albeit with limited ability from the 3-point arc and dreadfully slow on both ends of the court.
Again, there are some people employed by the Pacers who are smarter than me about the evaluation of talent, trades and free agency (Rick Carlisle), but the sense of urgency surrounding this situation is getting a bit warm, as the expiration date on this debacle is only about 58 days away, and while that seems like a lot of time it truly isn't.
I'm thinking Turner's agent is sitting by the phone waiting for it to ring to notify him of what should be an easy decision. Question is, why aren't the Pacers dialing him up?
Danny Bridges, who wishes Myles Turner all the best as his career in Indianapolis draws to a truly necessary close, can be reached at 317-370-8447 or at bridgeshd@aol.com.