Triana "Tre" Moore, 34, is a basketball savant turned entrepreneur with a tumultuous story. At first glance, one would not think she once had a promising career in sports or believe the dangerous path Moore had to take to get to where she is today. This is a story on how trusting the process along a negative road often yields positive results.
Moore was not interested in basketball until she recognized the fellowship the game promotes while she was growing up in her Indianapolis neighborhood. She also recalls a neighbor sparking her further interest in the sport.
"I had a neighbor we called 'Webber', he always wore a Chris Webber jersey and would play basketball in the area," Moore said. "He is one of the reasons that I wanted to play basketball. He made it look exciting. Plus, I wanted my own Chris Webber jersey."
From that moment, Moore wanted to live, breathe, eat and sleep basketball while playing on the team at Indianapolis Public School #44 (now the Global Preparatory Academy).
"I wanted to play at my school, but my mother wouldn't sign my permission slip," Moore recalled. "So, I ended up having my sister sign the permission slip. I am so glad she did."
Moore went on to join the AAU basketball circuit in 2001, where she was a point guard for the team known as "The Family," a team led by coach Kevin Merriweather.
By 2005, Moore was playing high school basketball under Head Coach Stan Benge at Ben Davis High School. Moore also played at Northwest High School under Indiana basketball legend Shawn Teague – father of NBA champion Jeff Teague.
"Coach Benge was a great coach and mentor," Moore said. "He always believed in me."
After graduating, Moore attended Lincoln Trail College in Robinson, Illinois. Under Head Coach Chad Killinger, Moore felt unstoppable.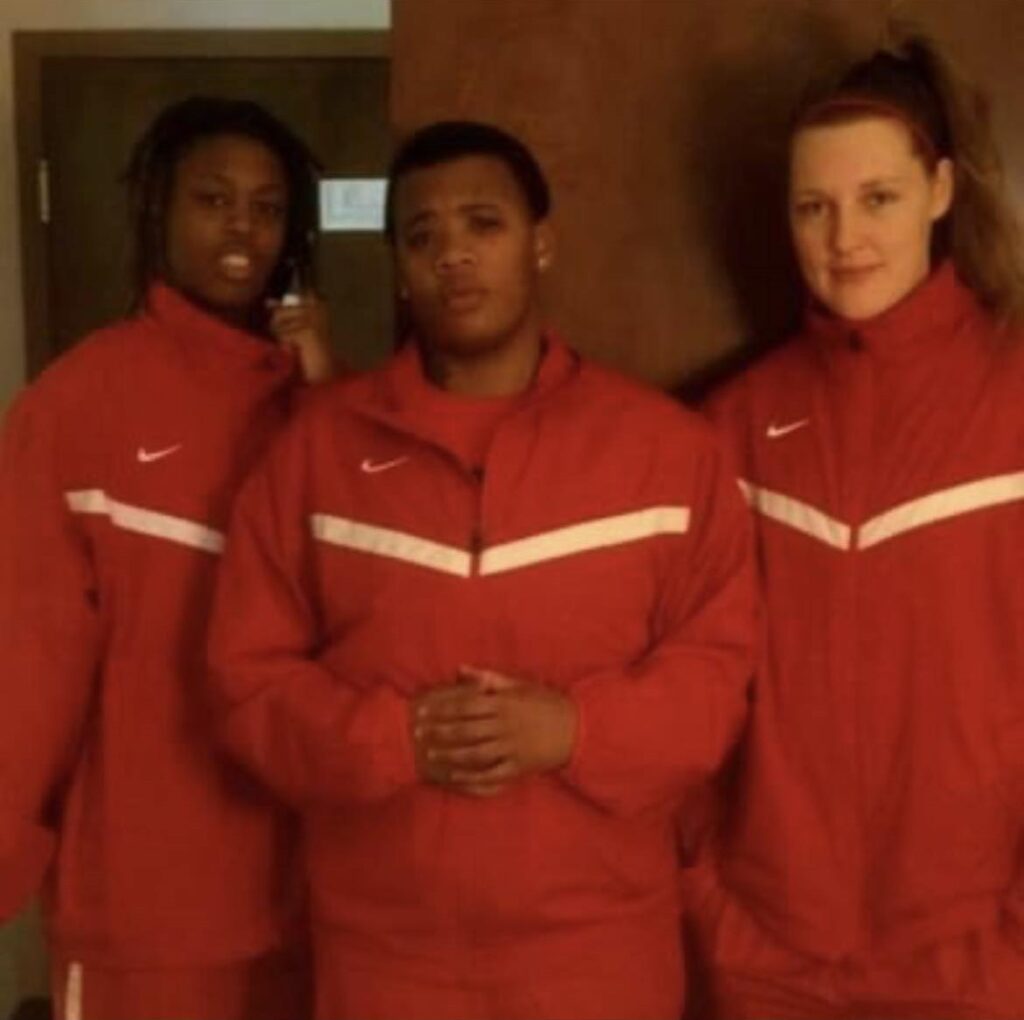 "Coach Killinger never gave up on me, and I'll forever love him for that," Moore said.
Under Killinger's guidance, the Lady Statesmen team achieved unprecedented success boasting a winning season for four years and securing over twenty wins for three seasons. The overall record for the team was an impressive 91-36. In the 2009-2010 season, the program reached a new level by appearing in the NJCAA National Tournament while setting a new school record of 28 victories, which surpassed the 24-win mark set by Killinger's first team at Lincoln Trail.
The Lady Statesmen also made their third appearance in the NJCAA Division I Women's Basketball poll during the 2009-2010 season, starting at 16th place in the preseason poll and finishing the year 17th in the nation.
Unfortunately, Triana Moore was only able to experience a small portion of this success.
In late 2008, Moore was in serious legal trouble, facing a robbery charge that forced her to remove herself from the institution.
Although she faced a maximum of 20 years, Moore served five years that involved a combination of incarceration, house arrest, work release and probation, paying her last restitution payment in 2011.
After this experience, Moore felt empowered and began desiring to return to Lincoln Trail. The first person she contacted was her former coach Chad Killinger.
Without hesitation, Triana Moore re-enrolled and majored in business management. Unfortunately, Moore faced an injury that ended her playing days indefinitely.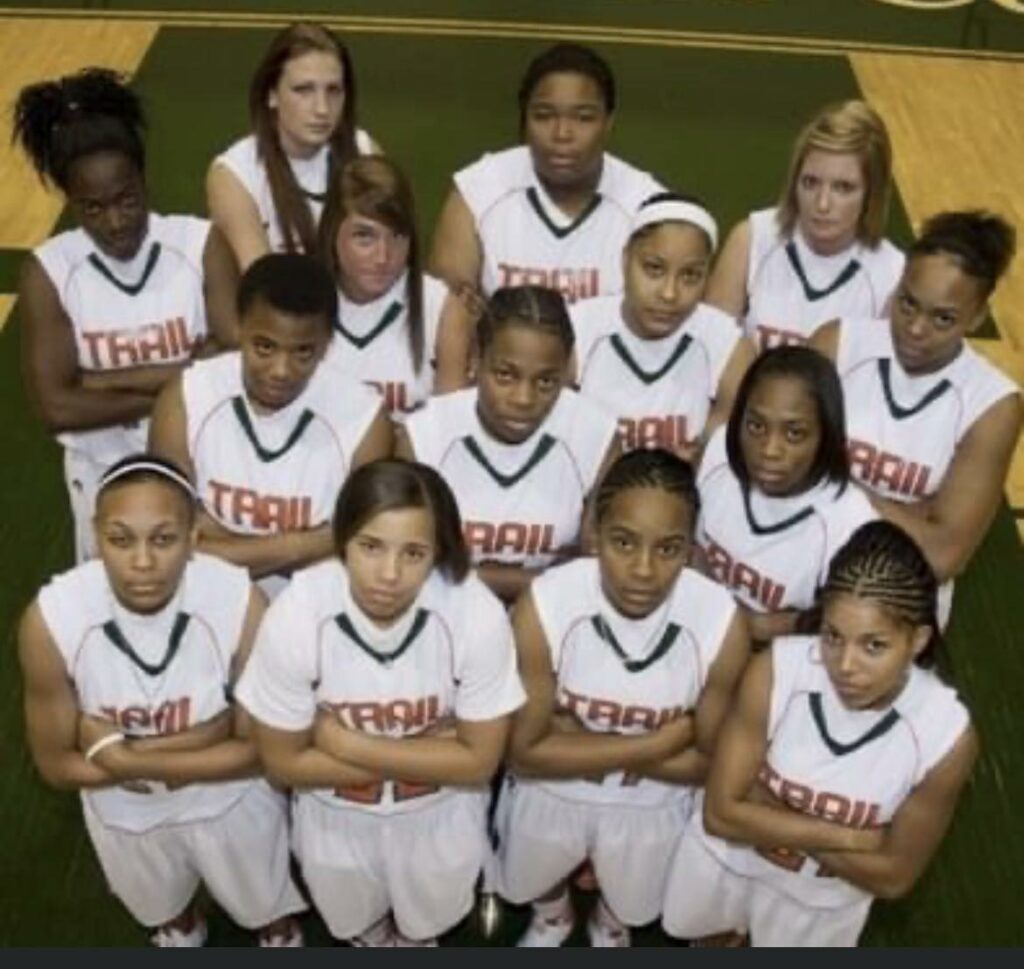 During a game against Olney Central College, Moore tore her ACL and MCL in both legs.
"I was devastated," Moore said. "It sent me into a deep depression because I felt like I had to quit the game that I love. I had to learn how to walk again."
With nothing left driving her to attend college, Moore again gave up school. 
After finishing physical rehab in 2012, Moore's best friend and former teammate, Larretha "Lala" Draughon, was living out their shared basketball dreams.
"I remember telling her that she has to do this for both of us now," Moore said.
However, Draughon never got the chance. On July 3, 2012, Draughon was shot and killed, sending Moore over the edge.
"I was devastated, man," Triana Moore said. "The first person I reached out to after Lala passed was Coach Killinger. It was the first time in our relationship that he didn't have the proper motivating words for me because he had never experienced that loss."
In her grief and with nothing left to motivate her, Moore returned to her old ways, yielding her legal trouble again. During spring 2013, Moore received another robbery charge.
"I was depressed, following negative people, so the negativity followed me," Moore said. Similar to her first case of robbery, Moore served a unique combination of incarceration, probation and fines. Moore made her final probation payment to the court in 2018.
Fighting back tears, Moore expressed anger stemming from disappointment: "I just feel like I let everyone down, especially Coach Killinger," Moore said.
From this point, Moore vowed to stay out of trouble. Feeling revitalized and empowered, she wanted to get her record expunged, which she accomplished on August 25, 2022.
"I saw the Marion County Prosecutor's Office was hosting one of those expungement events, so I went," Moore said. "The expungement process granted me a fresh start."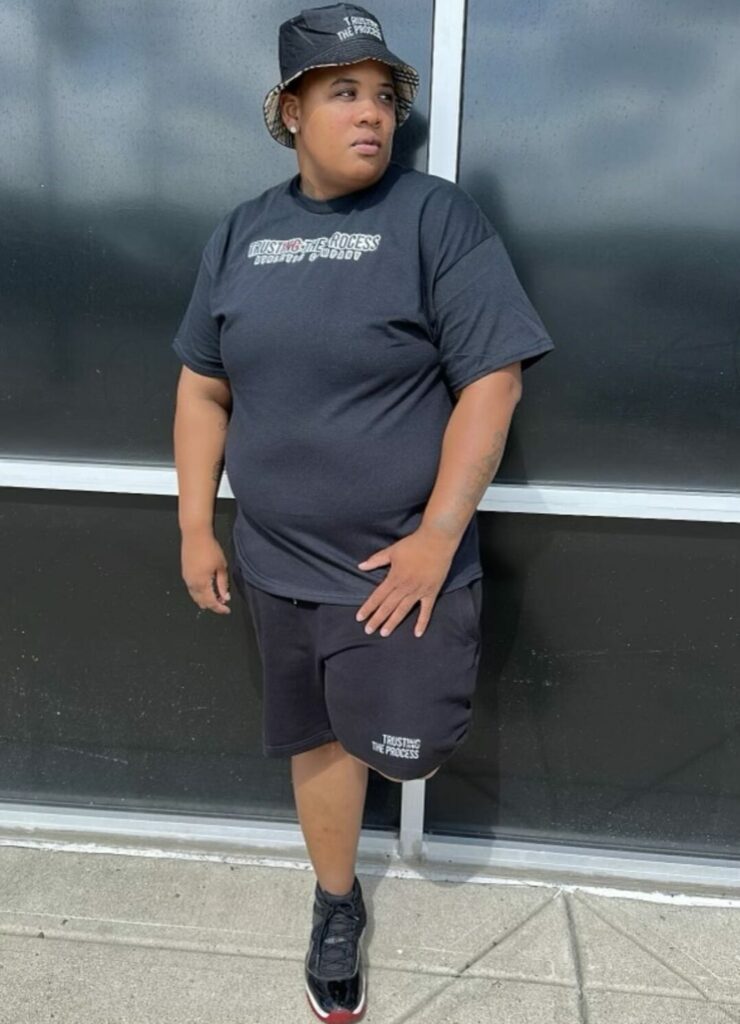 Now, Triana Moore is a business owner. Trusting the Process, LLC is an apparel company and clothing line started by Moore after her successful expungement.
Taking it all in, Moore recalls the lessons she learned that brought her to where she is today: "A lot of people do not make it out of situations like mine," Moore said. "I just want people to know no matter what you go through, you have to trust the process."
---
Contact multi-media staff writer Noral Parham III at 317-762-7846 or via email at noralp@indyrecorder.com. Follow him on Twitter @NoralParham. For more heartwarming sports stories and news, click here.