After 15 years as regional development director for the United Negro College Fund (UNCF), Andrea Neely recently was named CEO of Simon Youth Foundation. In her new position, Neely will help administration from the 44 schools across the country prepare students for college by building relationships with community organizations and donors.
Neely, who was a first-generation college student, said she's excited to continue her work in education because she knows how it can change the lives of families. The Simon Youth Foundation, which has 11 schools in Indiana — including several in Indianapolis and Richmond — assists students in graduating high school and moving onto post-secondary education. By focusing on getting students through high school graduation, Neely said the Simon Youth Foundation is removing the first, and biggest, barrier they face in getting to college.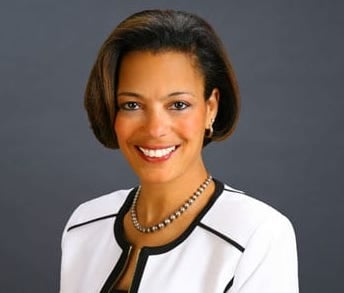 "I've learned a lot about the needs of those who are underserved," Neely said. "I left UNCF in a better space than when I joined 15 years ago, and it has prepared me to be able to take the next step in my career. … My parents didn't finish college, I came from a low-income family with seven kids, and education was a game-changer. That's what's driving me to do what I've always done."
Neely said her time at UNCF helped her understand the importance of relationships between organizations and the community, as well as those with donors and volunteers. She brings extensive fundraising experience with her. Neely regularly exceeds her fundraising goals and received the UNCF Award of Excellence every year since 2015 and has managed office operations and campaigns in Michigan, Missouri, Philadelphia, St. Louis and Washington, D.C. She plans on taking her wealth of knowledge to the Simon Youth Foundation when she begins Nov. 8.
"Andrea has a deep understanding of the needs, challenges and opportunities facing young people in the education and workforce arenas today," Simon Youth foundation Board Chair Deborah J. Simon said in a statement. "On behalf of the Board of Directors, I am confident she is the right leader to expand SYF into new markets, elevate SYF's voice and presence nationally, and most importantly, inspire the students SYF serves to reach their full potential through education."
A mother of four and a graduate of Indiana University, Neely received the Sam Jones Trailblazer Award from the Human Rights Commission and Indiana Black Expo in 2021. Other accolades include Excellence in Service award from the Walter and Alpha Blackburn Foundation, Leadership Award from African American Excellence in Education, Circle of Corydon from Gov. Eric Holcomb, 2014 Breakthrough Woman in Education Award from the National Coalition 100 Black Women and 2009 Madam C.J. Walker Outstanding Woman of the Year from the Center for Leadership Development.
In her first year, Neely hopes to deepen her understanding of the Simon Youth Foundation and learn best practices to increase the number of students in Simon Youth Foundation schools, as well as to grow the mission throughout the country.
Contact staff writer Breanna Cooper at 317-762-7848. Follow her on Twitter @BreannaNCooper.