GAME NIGHT ON THE CANAL 
Free activities and family fun are on the menu at the Indiana State Museum. On Wednesday, June 7, from 6–8 p.m., visit the Canal side of the museum for game night. Enjoy hula-hoops, Imagination Playground, mastodon puzzles, playing cards, jump ropes and more. For more information, visit facebook.com/IndianaMuseum/events. 
THE PEOPLE'S FOOD SUMMIT
Across the city, and especially in low-income neighborhoods, residents may face barriers to accessing healthy and affordable food. The People's Food Summit will bring together the people of Indianapolis with city officials and experts to develop strategies for addressing limited food access. Topics discussed will include urban agriculture, alternatives to retail supermarkets and improvements to food service. This free event takes place on Saturday, June 3, from 10 a.m.–3 p.m. RSVP on eventbrite.com. 
WINE AFTER WORK
On Friday, June 2 from 6:00 p.m. till 10:00 p.m. mix and mingle at the Red Room, located at 6335 Guilford Ave, and enjoy DJ Stylistic and DJ Jay Diff spinning R&B, neo-soul and hip hop all night long. Admission is free. Visit wineafterworkindy.com for more information. 
THE MAIN SQUEEZE AT THE VOGUE
The Main Squeeze promises to keep your body moving with their energetic, feel-good blend of funk, soul and rock 'n' roll. Dance the night away at the Vogue Theatre on Saturday, June 3, at 9 p.m. Tickets start at $15 and can be purchased at ticketfly.com.
SUMMER READING KICKOFF AND IRVINGTON CHILDREN'S FESTIVAL
Kick off the library's summer reading program and enjoy activities as part of the fifth annual Irvington Children's Festival. Live performances, face painting and carnival games will be available at the library's Irvington branch on Saturday, June 3, starting at 11 a.m. and ending at 2 p.m. More information regarding this free event can be found at indypl.org/events or by calling (317) 275-4450.
MICHAEL KIWANUKA AT OLD NATIONAL CENTRE
British soul musician Michael Samuel Kiwanuka has been compared to Marvin Gaye, Curtis Mayfield and the Temptations. On Wednesday, June 7 at 8 P.M., he will serenade listeners at the Old National Centre. Get $25 tickets from livenation.com.
YOGA IN THE GARDEN
Enjoy for a meditative hatha yoga practice in Garfield Parks beautiful Sunken Garden (or inside in the case of rain). This program will be led by a certified yoga instructor, and includes a 60 minute yoga practice and 30 minute meditation. This $12 class will take place Monday, June 5 at 5:30 p.m. To sign up, visit the parks page of indy.gov and click "register for classes and programs." 
MOVIES IN THE PARK: 'MOANA'
Grab a blanket and your favorite movie snacks before heading over to Witten Park in Fishers for an adventure with Moana, Maui and friends. This free event takes place on Saturday, June 3, at 9 p.m. Visit facebook.com/SaxonyLakeandBeach/events for more information. 
AFTER DARK: UNDER THE BIG TOP
Adults 21 and older can eat, drink, and network beneath the Big Top during the Children's Museum's first After Dark event of 2017. This event takes place on Friday, June 2 from 6 p.m. till 10 p.m. Tickets are $25 each and proceeds support The Children's Museum Fund. Purchase tickets at childrensmuseum.org.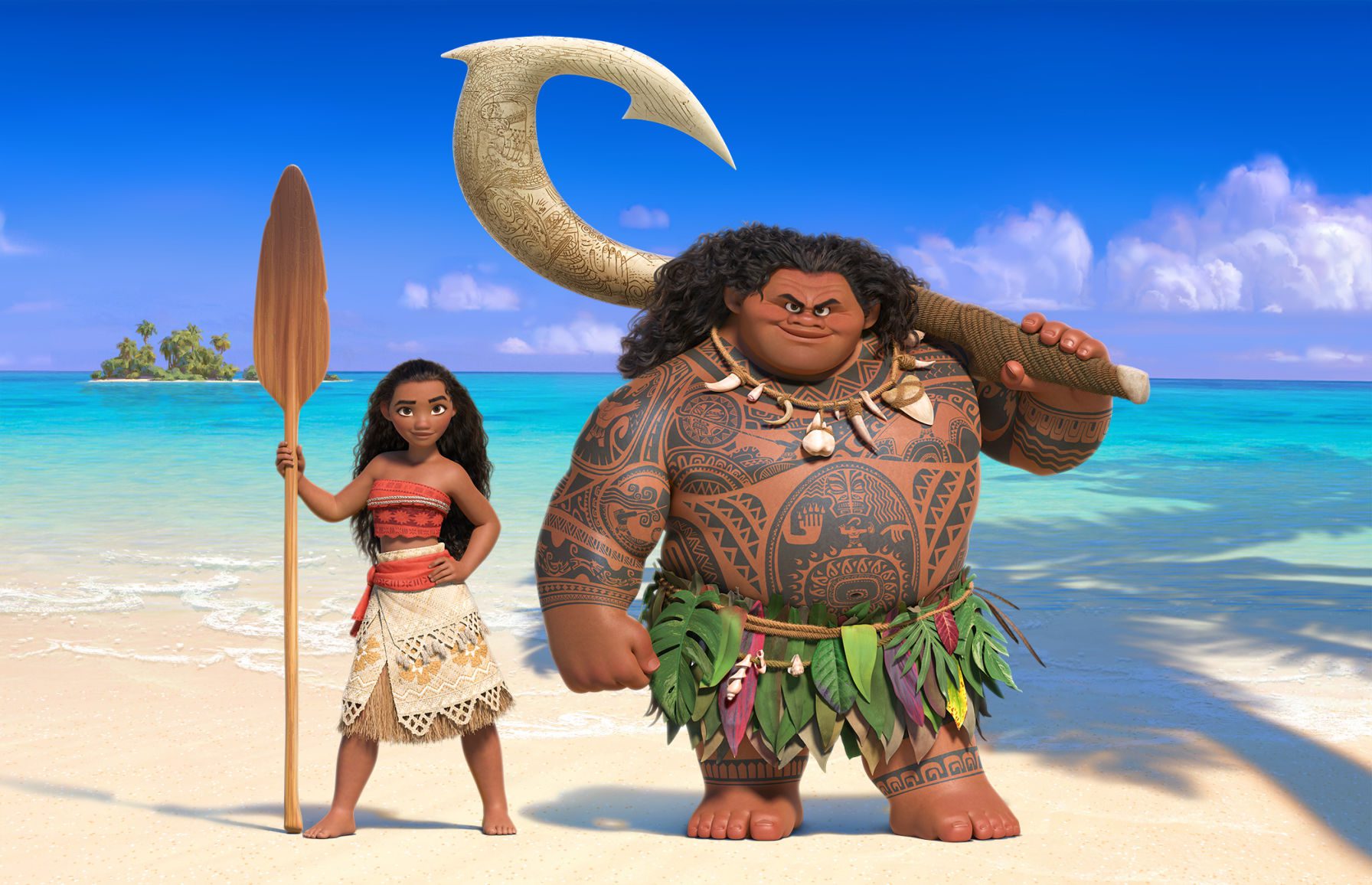 Moana
Recorder Event Rundown